Spencer Pope
Social Media/Website Manager | In-A-Chord Sound Engineer
913-226-0346
spencerpope@ksu.edu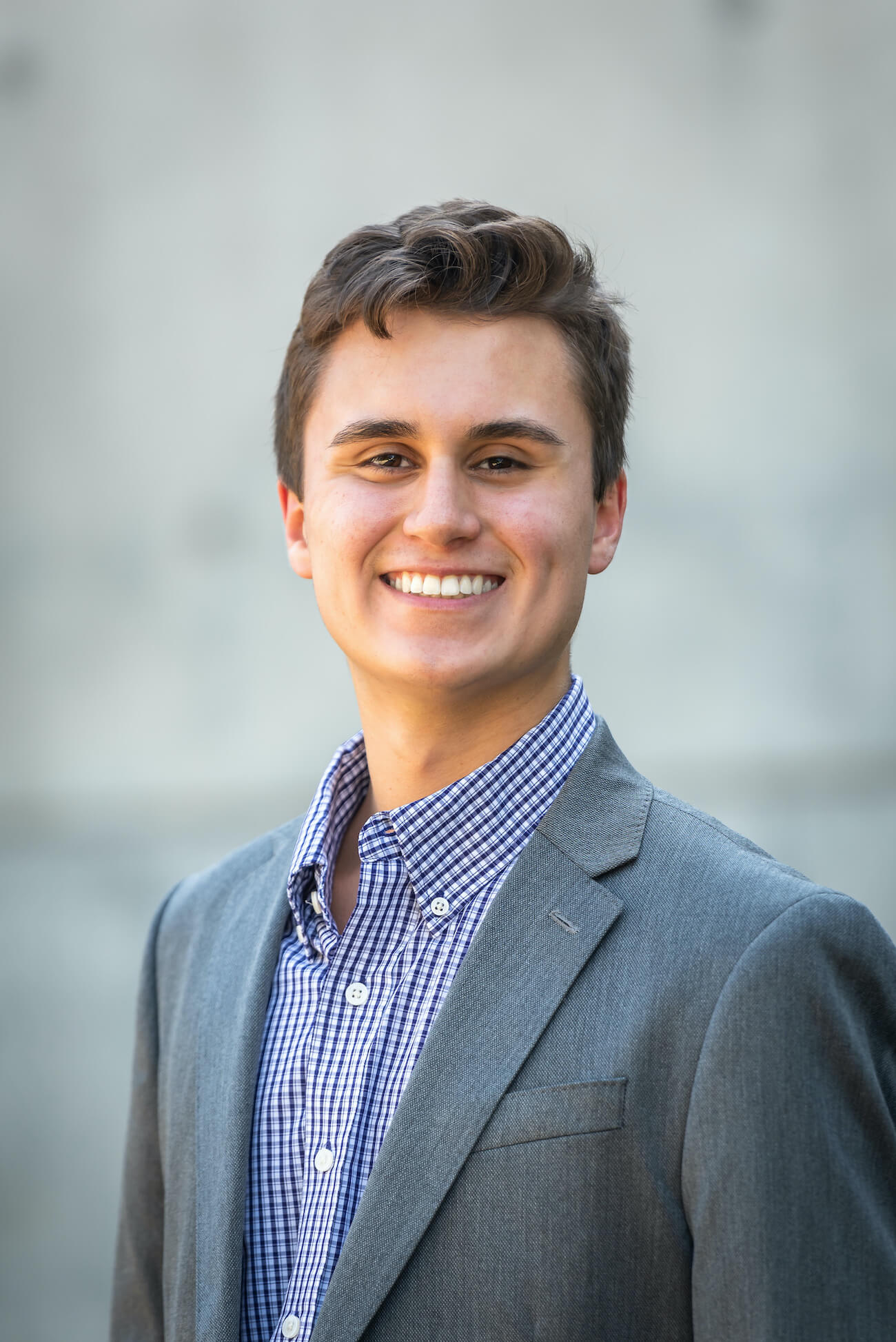 From Lenexa, KS, Spencer is a Junior pursuing his Music Education degree with a Vocal/Choral emphasis. He studies Voice under Dr. Reginald Pittman. Spencer currently sings in K-State's Concert Choir and with First Presbyterian Church Manhattan. He also serves as the Sound Engineer for In-A-Chord A cappella. Spencer serves as the President of KSU's student chapter of the American Choral Director's Association. Back in the Kansas City area, he is employed by Sheridan's Unforked as a Food Service Worker.
He has served as the Media Coordinator and Social Media Manager for K-State Choirs prior to his current position. He was formally an Intern for the Flint Hills Children's Choir and President-Elect of ACDA. He served as the Media Coordinator for the Summer Choral Institute in 2019 and as a Virtual Liason in 2020. He was awarded the Rod Walker Scholarship and the Rhapsody Scholarship by K-State Choirs. In 2020 he produced and edited a 44-person Virtual Choir video conducted by Kolby Van Camp. He has produced SCI videos, Festival of Holiday Music promos, a shred video, and other assorted media for K-State Choirs. Like co-designing their current logo, he helps with extraneous graphic design. He served as the Soundboard Operator for K-State Theatre's production of The Pirates of Penzance. In 2018 and 2019, he served as the Sound Engineer for the ECKMEA All-District Choral Festival. During high school, he was elected the 2017-2018 President of Shawnee Mission Northwest Choirs. He was awarded Outstanding Male Choir Member three consecutive times while at SMNW High School.
His position on the Student Choral Staff entails creating and posting content to the K-State Choir Social Media platforms and keeping the website updated.
His position with In-A-Chord entails operating the mixing console, overseeing the equipment, and pursuing other extraneous A/V work for the group. During the Fall 2020 semester, he helped film and edit two music videos for the group. His videography for their Hollow music video helped them reach 30,000+ people in November.