Tap-a-Grams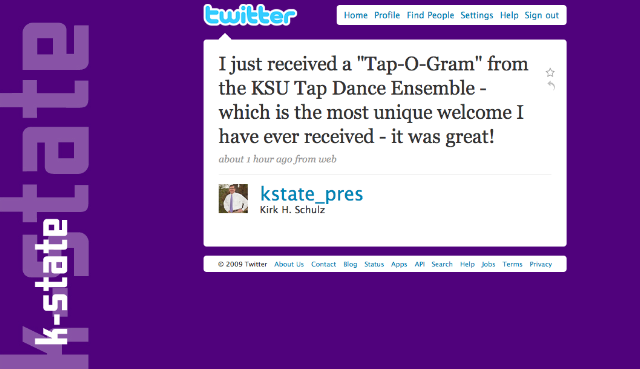 The K-State Tap Ensemble also offers Tap-a-Grams!
(tapping telegrams)
Send that special person a Tap-a-Gram for that special occasion like Valentines Day, birthday, anniversary, or just because.
For Tap-a-Grams, please make a donation to Kansas State University Foundation/DANCE.


Please give at least 7 days notice to schedule your Tap-a-Gram.


Tap-a-Grams must be scheduled for local venues and may be pending availability of Ensemble members to perform.
For more information, contact Julie L. Pentz at jpentz@k-state.edu
Request a Tap-a-Gram