Dance Audition Info
Spring Dance Concert '22 will be held on April 1-2 in McCain Auditorium.
Auditions for the concert will be held in Nichols Hall room 008 on Saturday December 11, 2021 at 8:30 am. Doors will open by 8:00 am. Please enter through the south basement entrance. Auditions will be held for various dance styles including modern, jazz, and tap dance.

See below for information about auditioning and to downlad the Audition Packet.
The concert will also feature original work by K-State Dance faculty. K-State students will have the special opportunity to work with illustrious guest artist, Kurt Douglas, former principal dance with the José Limón Dance Company who will stage sections of Concerto Grosso on a group of K-State students. Concerto Grosso is Limón at his most classical, this three-part choreographic invention evokes the formal beauty of the high baroque and reflects the contrasting moods of the music's movements; the elegance of the opening fugue; the tender melancholy of the largo, and the brilliance of the finale.
Kurt Douglas (pictured below) is a graduate of New York's LaGuardia High School of Music Art & the Performing Arts. Originally from Guyana, South America, Douglas earned a B.F.A. in dance from Boston Conservatory and an M.F.A. in dance from Hollins University in association with the American Dance Festival, Frankfurt Conservatory of Performing Arts, and the Forsythe Company. After graduating from the Conservatory, Kurt joined the Limón Dance Company, where he performed in many of Limón's most influential works. He received a 2002 Princess Grace Award and was honored by an invitation to perform for the royal family of Monaco. In 2007, Douglas became the first African American to portray Iago in The Moor's Pavane, José Limón's most famous work. Kurt was named one of Dance Magazine's "Top 25 to Watch" in the January 2006 issue. He danced from 2002 to 2007 in the Radio City Christmas Spectacular, and joined Ballet Hispánico from 2005 to 2006 under the direction of Tina Ramirez. In 2009 he joined the Lar Lubovitch Dance Company during their 40th anniversary season, touring throughout the United States and Asia. In 2011 he began touring with the Tony Award-winning musical A Chorus Line throughout the United States, Japan, Singapore, and Australia.
Kurt Douglas joined the Boston Conservatory at Berklee faculty in 2015 where he is an instructor of technique, repertory, critical theory, and pedagogy for modern dance. Kurt also serves as artistic director for the Boston Conservatory at Berklee's Summer Dance Intensive. Kurt serves on faculty with the Limón for Kids Program and the Limón Institute in New York City, the official school of the Limón Dance Foundation. Some guest artist credits include Aszure Barton & Artists, Prometheus Dance Company, Thang Dao Dance Company, Buglisi Dance Theatre, Dzul Dance Theatre, and the Sean Curran Dance Company. Douglas remains deeply invested in his teaching practices, conducting Limón Dance workshops in Haiti, France, England, Australia, and Mexico, and across the United States in New York City, Boston, Salt Lake City, Portland, Philadelphia, and Sioux Falls. He has also taught workshops at institutions such as Harvard University, Dallas Black Dance Theater, Southern Methodist University, the Juilliard School, SUNY Purchase, SUNY Brockport, Skidmore College, and Festival Ballet Providence School.
Click here to see an excerpt from "Concerto Grosso" https://vimeo.com/653872239/461371e395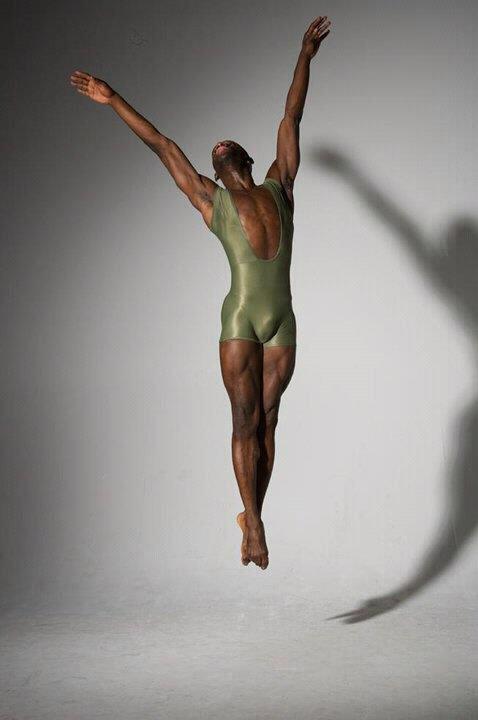 Audition
Audition participants will need to download and return the Audition Form and Release prior to the audition. Forms should be submitted in person to Neil Dunn or via email at: neildunn@ksu.edu.
Audition Packet Forms:
Click HERE to download the Audition packet
Audition candidates must:
1. Download and review and Commitment Agreement and DANCE502 Syllabus included with the Audition Packet.
2. Complete the Audition Form inluded in the Audition Packet (please be as accurate as possible with your schedule) and return it to Neil Dunn. You may scan and email it or bring a hard copy to the audition. Please do NOT send a photo of the document (they don't print well).
3. Complete and return the Release Form included with the Audition Packet.
4. Students who are interested in participating in Spring Dance Concert but are unable to attend may submit the audition packet to Neil Dunn before the audition begins on December 11 with an explanation about the neeed to miss the event.
*Check in will be in N004 starting at 8:00am.
Casting results will be posted by Monday, December 13.
Contact Neil Dunn, K-State Dance Production Manager with any questions about Spring Dance Concert 2021 at: neildunn@ksu.edu
Concert Info
Winter Dance Concert/Spring Dance Concert will feature jazz, modern, and tap. Auditions are open to all K-State students. Prior experience is preferred but not required. Students should arrive by 30 minutes before the audition begins to warm up and submit audition materials. Casting is often based on schedules, so auditioning students will need to have their weekly schedule with them. The audition packet below will need to be completed and returned to the audition.
Held in Mark A. Chapman Theatre (Formerly Nichols Theatre), a "thrust" theatre in Nichols Hall, is where the dance program calls home. Experiencing Winter Dance Concert in this intimate setting is a wonderful way to come inside form the cold and warm up to a dance performance. Typically held the first weekend in December, Winter Dance Concert runs Thursday through Saturday with a matinee on Saturday.
Spring Dance Concert is typically performed on a proscenium stage at McCain Auditorium, our local road house (This may temporarily change during the COVIF-19 pandemic). Typically presented the the end of March or beginning of April, Spring Dance Concert has Friday and Saturday evening performances.
WinterDance/SpringDance opportunity details
K-State Dance holds auditions twice a year, once in the fall semester for WinterDance and the spring semester SpringDance:
Auditions for WinterDance are typically held on the Saturday after the first full week of classes at K-State.


Auditions for SpringDance are typically held on the Saturday after the last day of classes for Fall semester.
These dates are subject to change and you should check the Dance program homepage for updates. Once the dates and times are confirmed, we will make a posting on the web site and the Dance call board located in the basement in Nichols Hall.
Auditions are open to all K-State students and may include the following dance forms:
Ballet,
Jazz,
Modern,
Tap, and
African styles.
Students selected from these auditions will perform on the faculty concerts (WinterDance and SpringDance). Many opportunities are also available for understudies in faculty works. Quite often, understudies will end up being cast.
What to bring
the appropriate dance shoes/attire and
your class schedule for availability.
Individual solos are not required for these auditions.
Contemporary Dance Ensemble auditions
Kansas State University undergraduates and graduate students at any level of Contemporary Dance are encouraged to audition to be part of CDE! This ensemble provides additional opportunities to perform on and off-campus, as well as opportunities for student leadership. For more information about joining the Contemporary Dance Ensemble, please contact Kate Digby at kdigby@ksu.edu.
K-State students at any level of tap dance are encouraged to audition to become a member of the group. This ensemble provides opportunities for community outreach, performance, lecture demonstrations, and a lot fun. (Ask someone who knows about tap a grams!)
For information on joining the K-State Tap Dance Ensemble, contact Julie L. Pentz at jpentz@k-state.edu or visit the view the Tap Dance Ensemble.