Mark A. Chapman Theatre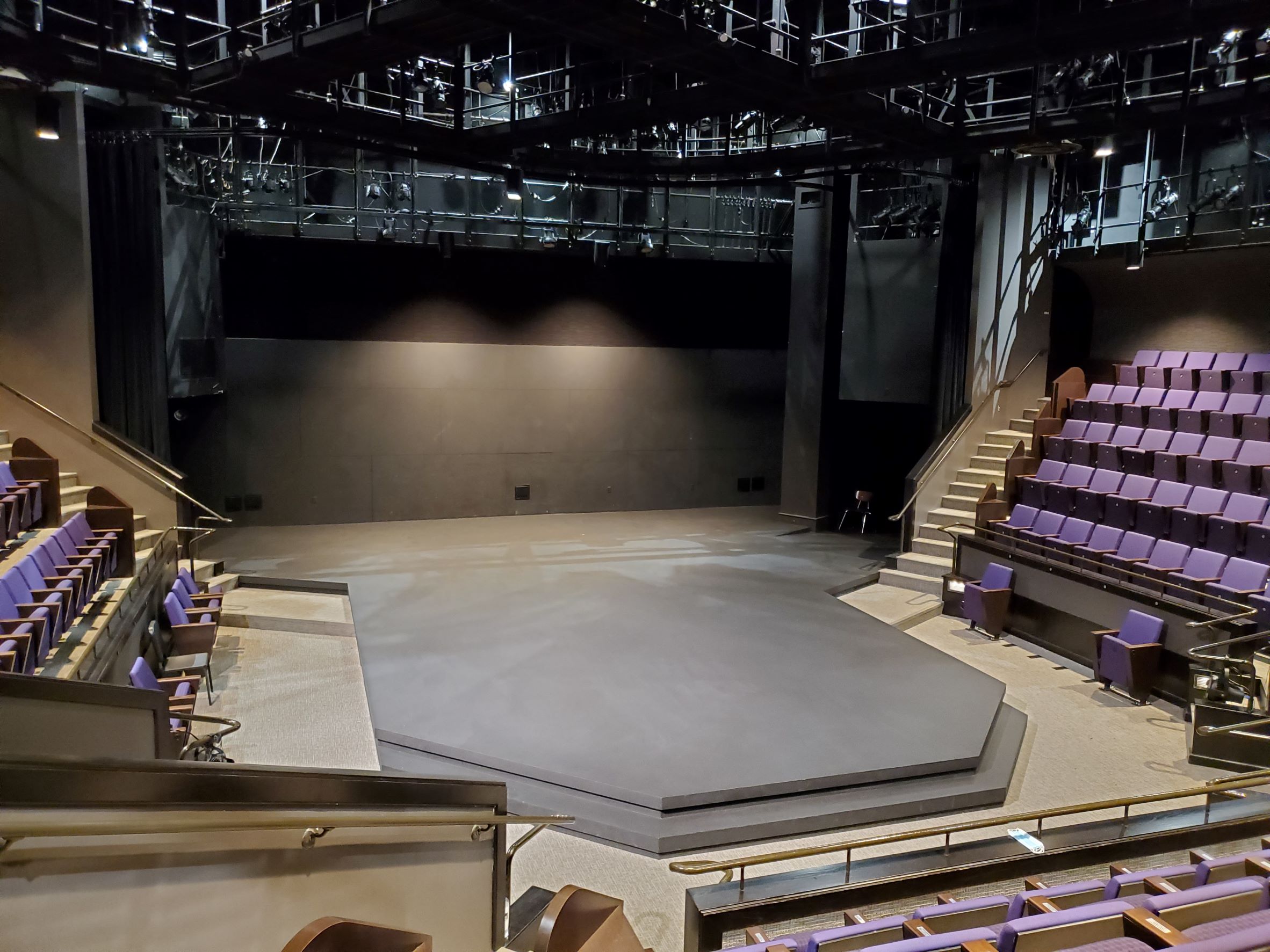 Located in Nichols Hall, the Mark A. Chapman Theatre is a well-equipped theatre with a thrust stage. The space was renovated in 2017. The generosity of K-State alumnus Mark A. Chapman contributed to the installation of new dimmer racks, including 192 dimmers and wiring to the system, as well as adding control circuits and relay panels to power and operate the newest LED and intelligent lighting fixtures in the theatre. New houselights and controls to the LED architectural fixtures also provide additional control options and ongoing energy savings to the theatre. These upgrades will enhance future theatrical performances, shining light on the talented students who take the stage.
Type
Thrust
Seating Capacity
237 Patrons
Dimensions
34'-6" wide x 38'-9" deep
Support Areas/Features
Catwalk System, Green Room, Dressing Rooms, Backstage storage, Partially Trapped Stage, newly renovated Lighting System (2014). Sound renovation, 2016.
Use
Space is used for rehearsals and performances of 4-5 Main Stage productions.