Verna M. Fitzsimmons
CEO and dean, Kansas State University Polytechnic Campus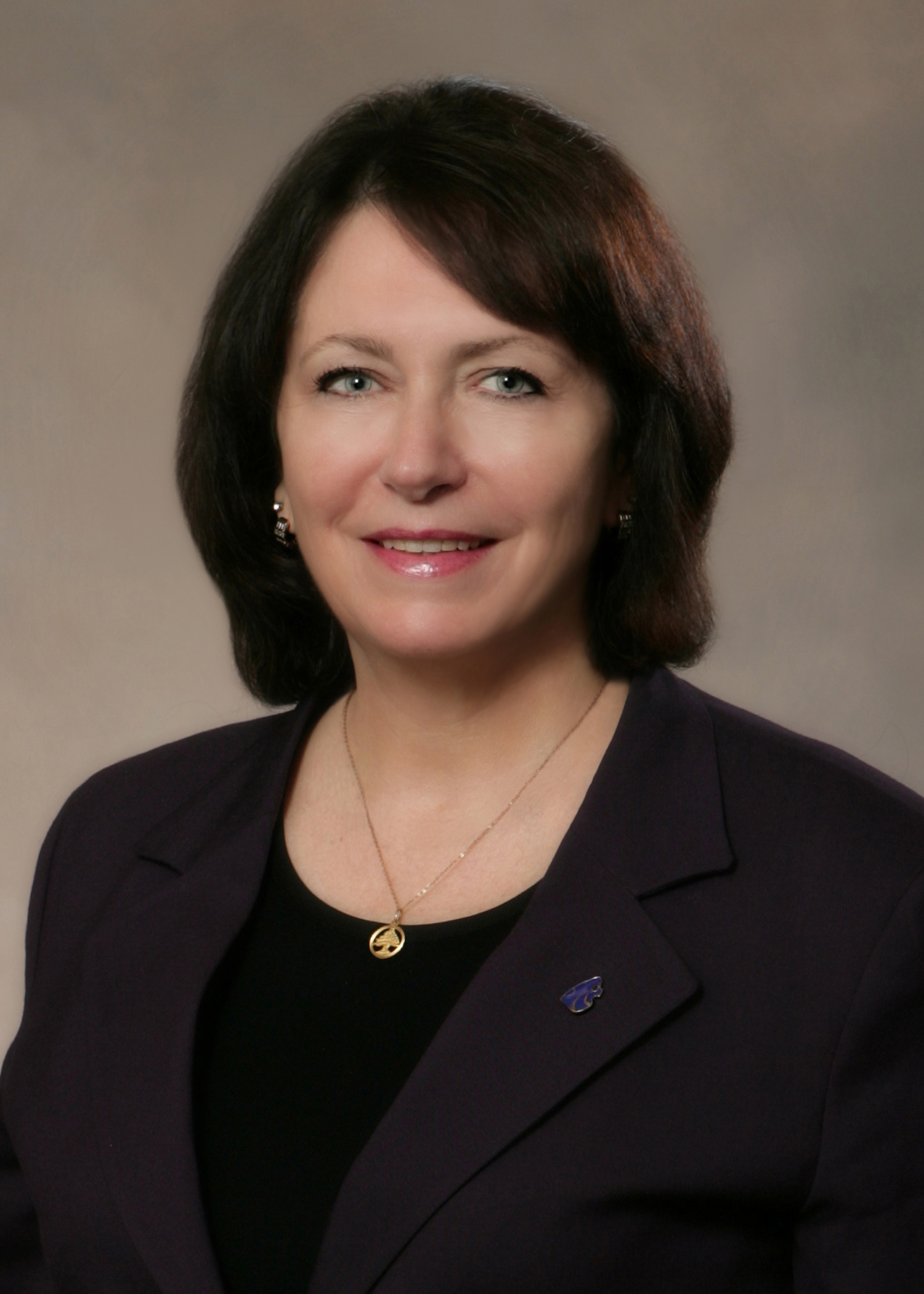 A proven academic leader with experience in guiding change at the university level, Verna M. Fitzsimmons is taking Kansas State University Polytechnic Campus into the future. As CEO of Kansas State Polytechnic and dean of the College of Technology and Aviation, Fitzsimmons is helping lead the universitywide goal of making K-State a Top 50 public research university by 2025.
Fitzsimmons started her career in safety engineering, which has been the foundation for her career. She has driven business change and manufacturing process improvement through almost 30 years as a senior faculty member, aggressive applied researcher and successful consultant. Her successes include a variety of critical initiatives that demonstrate her unique ability for vision, innovation and the true entrepreneurial spirit that lies at the heart of lean manufacturing and operations management.
Through her leadership, Kansas State Polytechnic has created a campus strategic plan and master plan that will guide the academic direction and the physical development of this regional campus. She also charged an institutional structure task force with reviewing the campus's organizational structure to ensure it provides appropriate support and oversight. These three plans work synergistically to guide Kansas State Polytechnic function to the benefit of its students, faculty and staff in reaching the stated goals.
Fitzsimmons' areas of research specialization are lean manufacturing, process improvement, coaching organizational change management, industrial engineering, manufacturing, supply management, quality management, process control, project management, quality systems, total resource management, education and program development.
She represents Kansas State Polytechnic in the Salina area on various local, regional and national boards, which builds relationships with local community leaders, university leaders and state and federal legislators. She has been an invited speaker for leadership conferences and is very active in work encouraging women in leadership. Fitzsimmons is active in helping Salina grow and offer opportunities for all, as well as developing paths for women and families in need. To that end, she serves on the board of the Salina Area Chamber of Commerce and on the board of Ashby House, a nonprofit organization that empowers homeless families and individuals.
Fitzsimmons' work to expand industry opportunities for Kansas State Polytechnic students includes an agreement with ExpressJet, providing qualified aviation students with a conditional offer of employment as a first officer with the regional airline as early as the beginning of their junior year.
She also helped create a partnership with Cessna Aircraft Co. in the Cessna Pilot Center Initiative, providing educational opportunities for students pursuing careers in aviation. This connection will allow students to use flight training completed at any of the domestic Cessna Pilot Center flight schools as credit toward completing a bachelor's degree in technology management.
Stewarding relationships helped garner Kansas State Polytechnic a $10 million donation — the largest private donation this campus has ever received and part of a history-making $60 million donation to the university as a whole. The Salina campus will use the donation to fund student scholarships.
Fitzsimmons also has been involved in creating the Kansas State University Bulk Solids Innovation Center, which supports the campus research goals. This center, in north Salina, is a collaboration among Kansas State University, the Salina Area Chamber of Commerce, the city of Salina and a number of companies. The $3.5 million, 13,000-square-foot research facility will be dedicated to understanding the science involved in moving bulk solids and is one of only three such facilities in the world.
Prior to joining K-State Salina, Fitzsimmons was an associate professor in the College of Applied Engineering, Sustainability and Technology at Kent State University. She served as the college's interim dean from 2008-2010, successfully leading it through the transition to applied engineering and a responsibility-centered management funding model. She also led efforts to select and install the $1.5 million Air Traffic Control Simulation Lab.
Along with serving at Kent State University, Fitzsimmons' background in academia includes teaching at Milwaukee School of Engineering, Wright State University Lake Campus, Case Western Reserve University, and Cleveland State University. She has a vast background in industry as well, including General Electric Health Care. She is a process strategy coach for Kinetic Insights LLC in Columbus, Ohio, enabling operations improvement to align with strategic plans. Her industrial background also includes experiences as a resource manager, safety and regulatory engineer, and an international liaison engineer.
Fitzsimmons has been published in peer-reviewed/refereed journals such as the International Journal of Modern Engineering and Technology Interface. She also has presented her work at conferences across the country.
Fitzsimmons earned bachelor's, master's and doctoral degrees in industrial engineering, all from the University of Cincinnati.
She can be contacted at 785-826-2601 or vfitzsimmons@k-state.edu.