Director's Note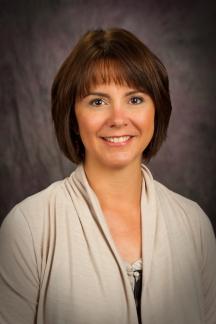 Spring has arrived and with it the recognizable signs of renewed energy and excitement. Students are playing frisbee in the quad, flowers are in bloom and the long-awaited warm weather signifies that summer is near! With this new energy about us, we are given a great opportunity to reflect on the progress both Kansas State University and the School of Leadership Studies have made. As we celebrate K-State's 150th anniversary, students and faculty alike are reminded of the great strides K-State has made over the past 150 years thanks to the leaders who have invested time and energy into our campus since 1863. As director of the School of Leadership Studies, I take great pride in reflecting on and acknowledging the contributions our students and faculty have made both on campus and in the community just in the last school year.
Our students continue to develop as knowledgeable, ethical, caring, inclusive leaders as various student groups have been taking steps to initiate a response to the growing issue of hunger. Locally, our student groups have worked to educate the Manhattan community as well as make donations to the Flint Hills Breadbasket. Globally, groups such as Kansas Campus Compact and Alternative Breaks are looking beyond our borders to learn about initiatives to end hunger around the world. In addition to these new initiatives, we also enjoy annual events such as the International Service Team send-off and Wildcat Leadership Challenge.
Past students are also making significant contributions to our school as we kick-off the Wildcats Leadership for Life pilot mentor program. We are so lucky to have such exceptional alumni willing to invest in our current students. With 150 years of great leaders at K-State, we look forward to educating and empowering student leaders for 150 more!
We can all take a bit of time to reflect on what a great school year this has been, filled with new opportunities and multiple reasons for celebration. We hope that you will find an opportunity during the spring season to sit down and enjoy reading about what your leadership studies family has been up to!
As always, K-State Proud!
Mary Tolar, Director