Manhattan Good Neighbors (MGN)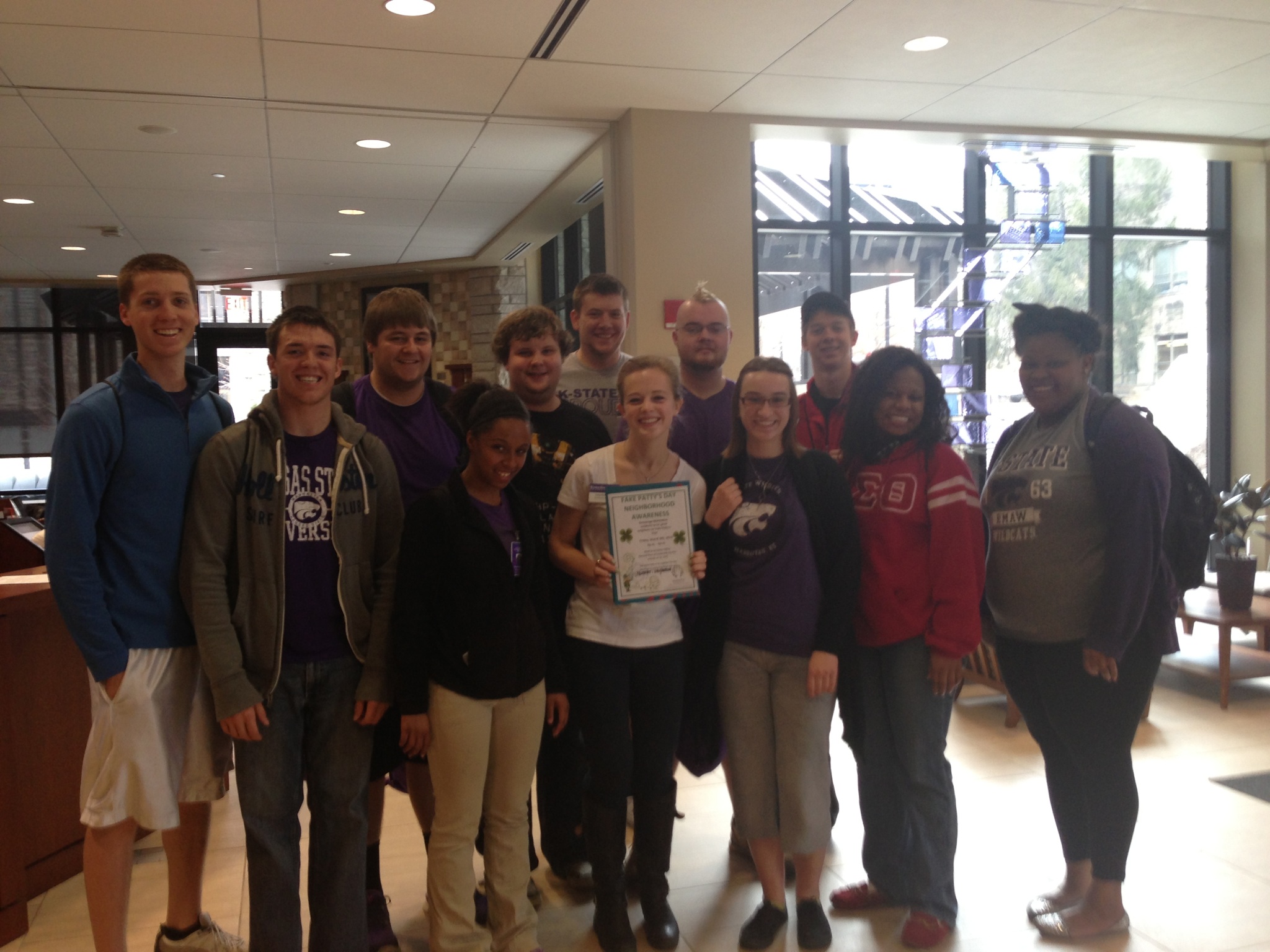 Manhattan Good Neighbors (MGN) specifically focuses on neighborhoods around the K-State campus. MGN provides opportunities for students and permanent residents to build and maintain positive relationships.
MGN was created in 2007 as an initiative out of Student Governing Association and the City of Manhattan. Projects include Furniture Amnesty Day, community clean-ups, disaster response and preparedness, and senior assistance. Our goals are:
To educate K-State students, permanent residents and the city of Manhattan in maintaining collaborative partnerships and civic engagement for the benefit of our neighborhoods
Establish and build relationships between K-State students and residents of Manhattan by engaging in civic leadership and service
Serve those in need to impact and make a positive difference in the Manhattan community
Upcoming Events
Read Campus Event
Manhattan Good Neighbors, Federal Emergency Management Agency (FEMA) and the American Red Cross are joining together for an event along with local and state agencies, organizations and groups to simulate a POD (Point of Distribution) that would be established during a disaster. The Preparedness Point event will take place Tuesday, April 15, 2014 from 10 a.m. - 2 p.m. on the Pat Bosco Plaza in front of the K-State Union. The event will be in conjunction with the American Red Cross' annual campus Blood Drive.
The event will display what social media efforts organizations offer for disaster preparedness, what their organization PODs would look like if they were involved in a disaster, and what they can offer to students to become "prepared". Students will also be able participate in an act of service by putting together personal hygiene kits that will be given to local organizations who distribute the kits to families in need. Pre-registration is not required so please come by and join us!
Contact Us
If you are interested in being a neighborhood representative, volunteer, or a member of the Manhattan Good Neighbors Task Force, contact the Student Program Coordinators at mgn@k-state.edu.