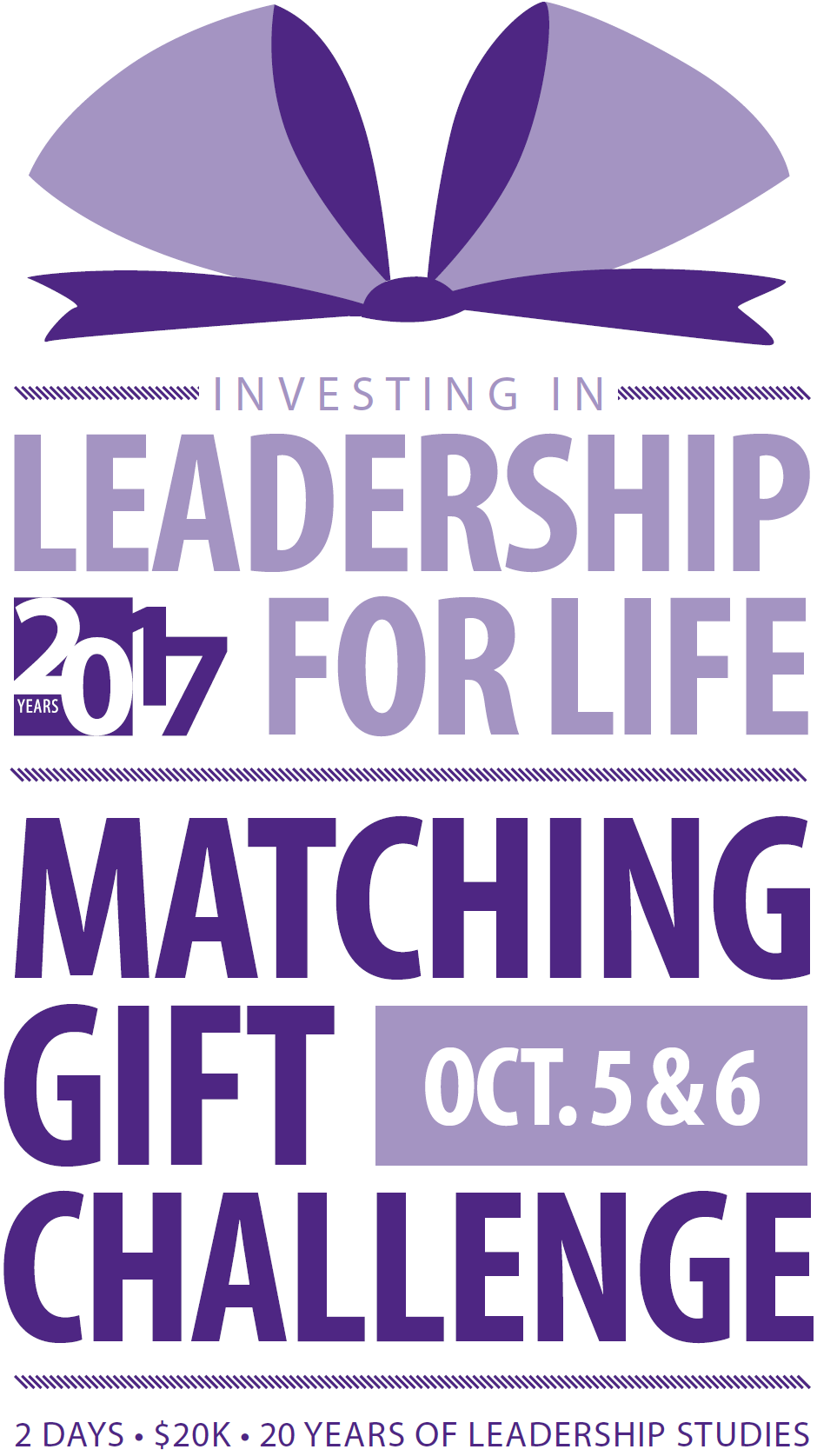 In honor of our 20th Anniversary, for 2 days, you can double your impact with a gift to the Staley School of Leadership Studies!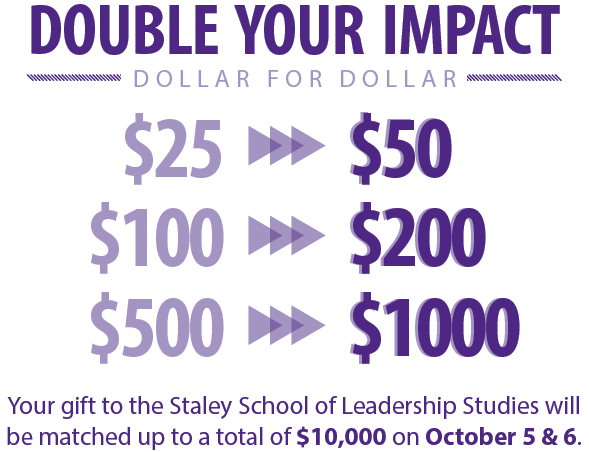 Join us in our first-ever Matching Gift Challenge! Thanks to the generosity of the first graduating class, all donations made to Leadership Studies on Thursday and Friday, October 5 and 6, will be matched, dollar-for-dollar, up to a total of $20,000.
That means for every dollar you contribute, the first graduating class will match your donation during these two days!
Your support matters to the continued growth and sustainability of the Staley School of Leadership Studies and the programs and initiatives that are shaping tomorrow's leaders and cultivating "Leadership for Life!"
Donations to the "Leadership for Life" Fund will support opportunities like:
• International Service Teams
• Alternative Breaks
• HandsOn Kansas State
• LEAD 212 Class Leaders
• Staley School Ambassadors
• Student Travel and Conference Participation
• Snyder Leadership Legacy Fellows
Will you help us raise $20,000 for 20 years of Leadership Studies?

Ways to connect with us this year:
Help us write the story of the next 20 years and beyond by donating to the "Leadership for Life" fund!

Share your passion for Leadership Studies by filling out the "Why I Give" survey so we can share your story on social media.
Stay in touch on Facebook, Twitter, Instagram, LinkedIn, or on our blog, "The Loop!"