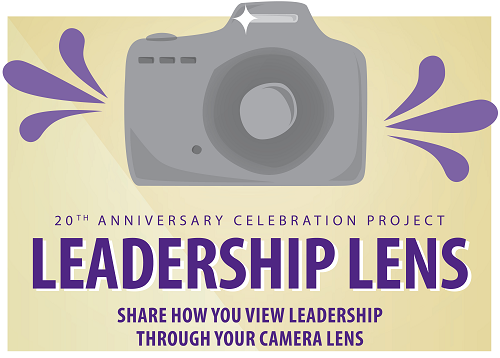 Call for Photographs!
When the Leadership Studies Building opened in 2010, it included original artwork and photography from individuals with a connection to Kansas and K-State, with the thought that these pieces would be refreshed and rotated over time. As part of our 20th Anniversary Celebration, we are excited to invite our alumni, friends, faculty, and staff, to submit photographs to be displayed in the Leadership Studies Building until our 25th anniversary celebration in 2022!
Dedication Event: A dedication of the new photographs will take place on November 12th, where the current artwork will be auctioned in support of our 20th Anniversary Engagement Initiative. This event will be the formal ending to our 20th Anniversary Celebration and Reunion Weekend, and all are welcome to attend!
Intent: We believe that art inspires deep reflection and learning, and we seek to enrich our learning environment by updating our unique art collection on display at the Leadership Studies Building. Through contributions from both amateur and professional photographers with Kansas ties, we are looking to add photos that will provoke thought and catalyze engagement and leadership in our diverse and changing world.
We are excited to see a wide variety of photographs depicting people, places, our natural world, and other creative interpretations that will help us think about and meaningfully engage with community and the world around us. Through your Artist Statement, you will have the opportunity to describe how your image(s) inspires and promotes leadership learning!
Submission Process:
Submit up to 5 photographs electronically, through the survey linked below and on the Leadership Studies homepage. Please note that a separate survey will need to be completed for each entry.
Each photo will be reviewed by a panel of judges, and up to 25 submissions will be selected for display.
Submission Survey includes:

Contact information
Image title
Artist Statement
Artist's connection with Staley School, Kansas State, and/or the State of Kansas
Deadline: All entries need to be received by 5:00PM on Friday, September 15, 2017
Submission Link: https://kstate.qualtrics.com/jfe/form/SV_2fTj9MOcYeTwomN
Compensation: Each photographer from whom a work is acquired will receive an honorarium payment of $100.00. The Staley School will pay for all printing and framing of pieces selected for display. Each photographer will retain the copyright for his/her work.
Questions: Please contact Marcia Hornung at 785.532.6085 or hornung@ksu.edu.