Standard Focus
Developed as the first model for the leadership studies minor, the standard focus allows students to select electives that complement their academic major(s). Students must take six credit hours from the elective list. View the full list of elective options below, or download the PDF document.
Elective Courses: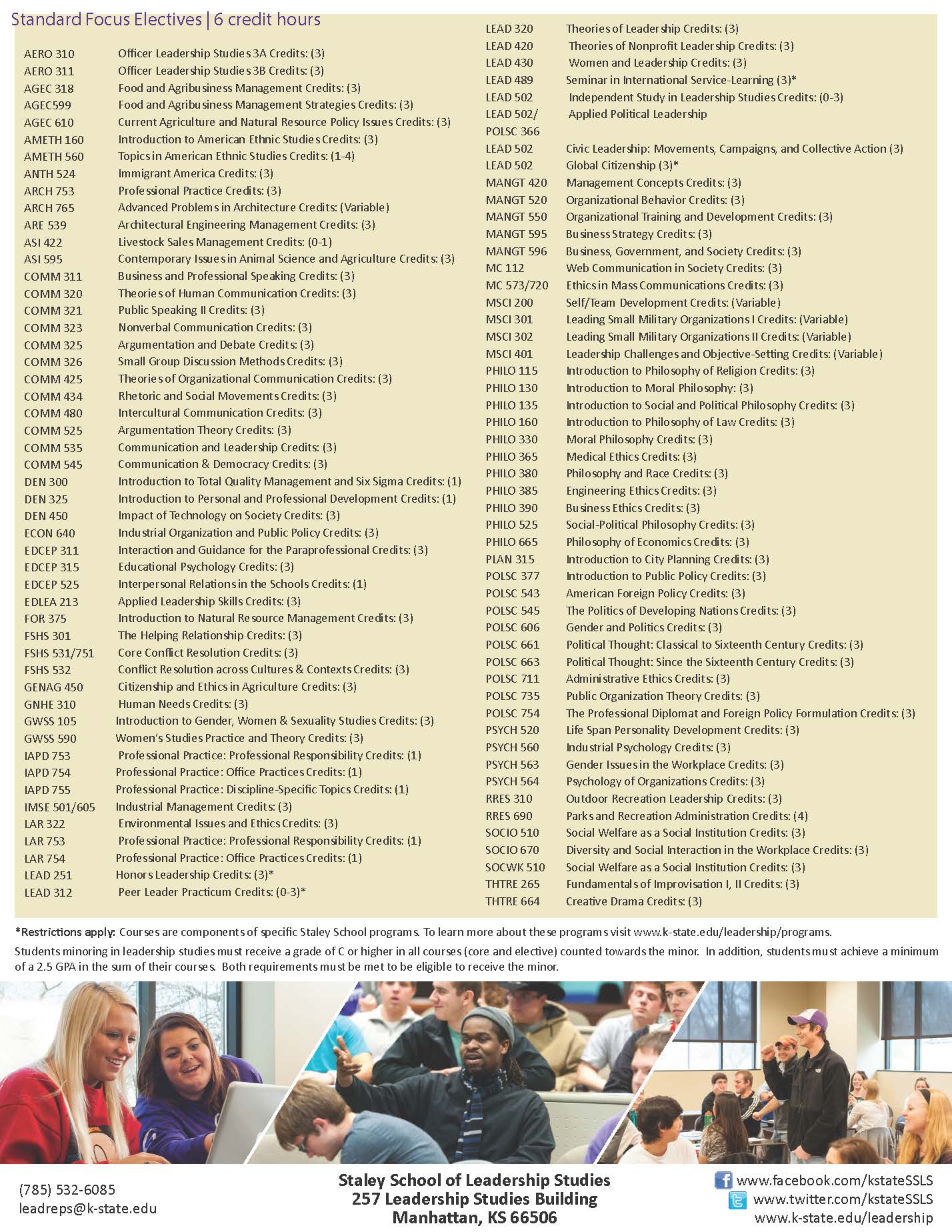 Students can work with their major academic adviser to see if any of the elective courses will fulfill the requirements for their academic major as well as the leadership studies minor. For more information, please set up an advising appointment or contact our Student Services Team by going to the advising page.
Students interested in taking additional classes taught by leadership studies faculty can explore our course options here.