K-State President Richard B. Myers:
Exploring the Practice of Leadership
On November 15th, 2016, the Kansas Board of Regents announced the appointment of Richard B. Myers as the 14th President of Kansas State University. In the spring semester of 2017, students will have a unique opportunity to hear from President Myers as he begins his first full semester as K-State President. In this one-credit hour course, President Myers will engage the class in exploring leadership through personal experiences and those of select guest speakers. "LEAD 502: Exploring the Practice of Leadership" is open to students in every major and is available now for enrollment on KSIS.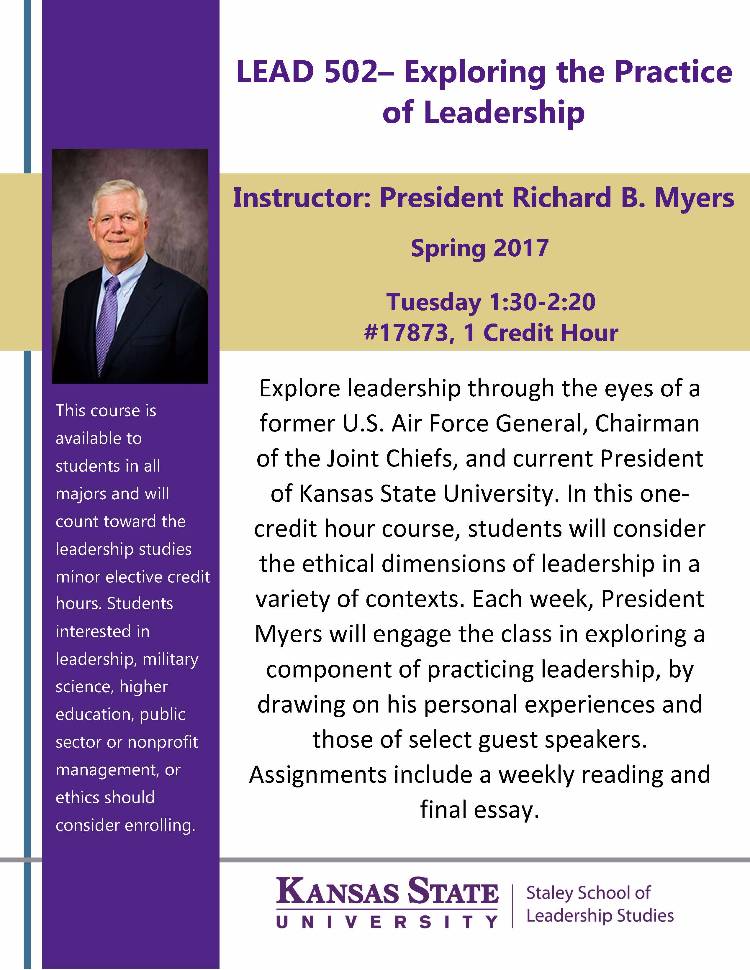 Course Staff
Trisha Gott & Mary Tolar
Staley School of Leadership Studies
Phone: 532-6085
Appointments: please email Trish at tcgott@ksu.edu to schedule

Check the online course schedule for enrollment details on all courses.