Kevin Lockett
2015 Recipient: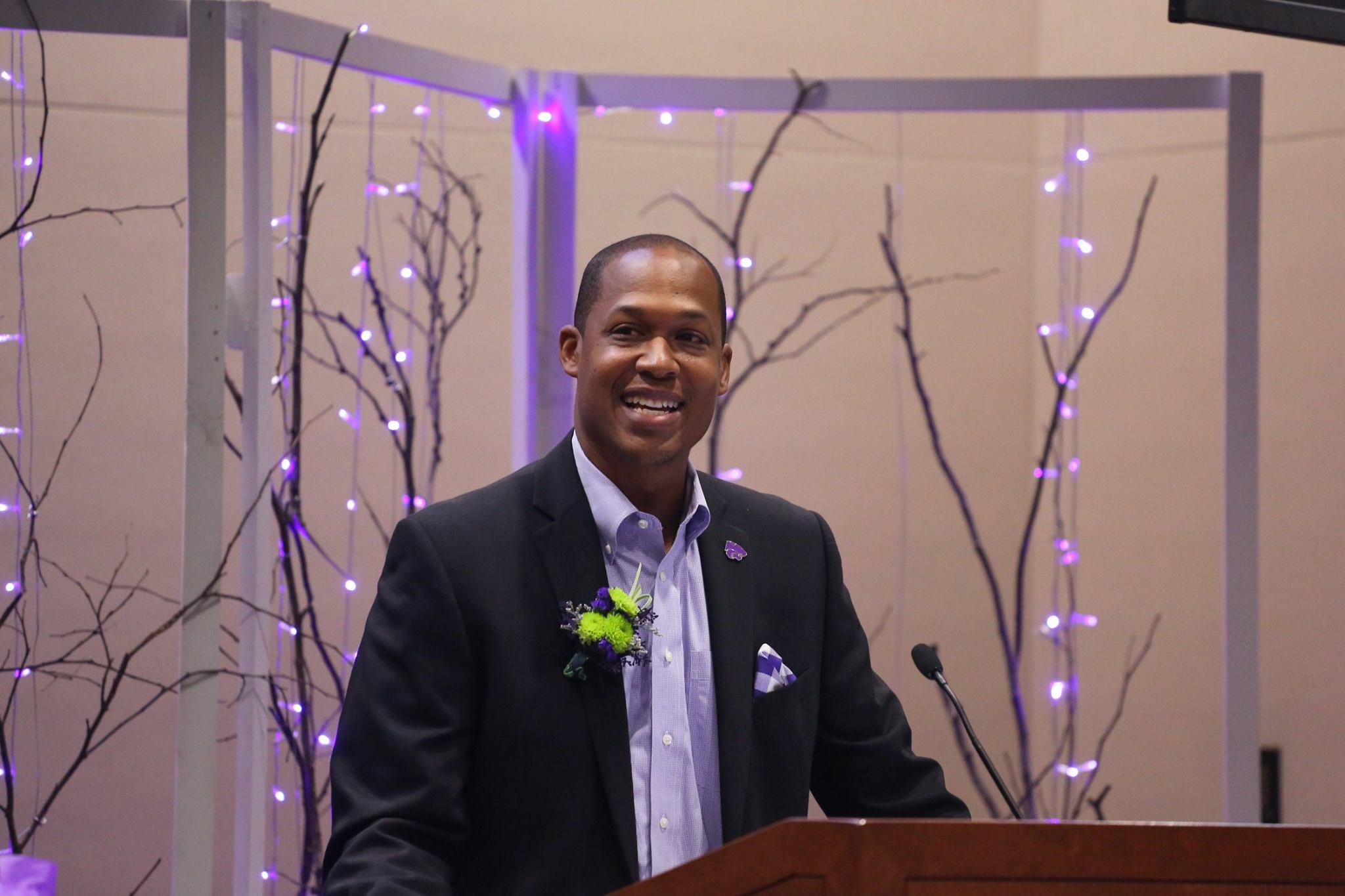 Kevin Lockett was the 2015 recipient of the Michael C. Holen Leader in Residence Award.
Kevin is the current CFO and COO of the Kansas Bioscience Authority. Prior to his work with the KBA, Kevin served as chief operations officer for the Urban Entrepreneur Partnership Inc. (UEP) at the Kauffman Foundation in Kansas City. Joining the Foundation in 2004 as an entrepreneur-in-residence, Kevin worked to raise angel investment funds for Kansas City businesses and served as a UEP business coach assisting clients with accounting, financial analysis, operations management and project management.
A former professional football player, Kevin owned and operated a business during his National Football League career. In 1998, he and his family formed a nonprofit organization, the Lockett-up Foundation, which encourages academic achievement in public schools.
Kevin currently serves as a board member of the Kansas State University Foundation and on several foundation board committees addressing investments, accounting, real estate and risk management. He also serves on the board of trustees of the United Way of Greater Kansas City, KSU's advisory board for the Center of Advancement and Entrepreneurship and is the director of the Kansas City Chiefs Ambassadors. He recently completed his term on Kansas State University's President's Advisory Council on Intercollegiate Athletics, including the Fiscal Integrity and Long-Range Planning Subcommittees. Kevin is also actively involved with the Staley School's Snyder Leadership Legacy Fellows program. Kevin hosts several workshops for the fellows throughout their time in the program.