News & Updates
16
The first local tournament
By Carol | Novermber 2011
Was held successfully with total 46 participants from Omaha, Lawrence, Kansas City and Wichita.
16
Accept Sponsorships
By Carol | Novermber 2011
Newly sponsored by corporate sponsors and business groups.
16
Sidebar Headline 3
By Jai | 11:55 AM
Some information for the sidebar headline.
About us
KSU Badminton Club was established in April 2008 by a group of folks who played the game on regular base. During these years, the club officers and members had continuously enforced the promise from the club constitution; therefore our club today, is growing in population and building its reputation, as well as increasing in diversity. We are proud to be a sport club which is composed mostly by internationals. We hope you will enjoy the game and the people here!
KSU Badminton Club is a member of USA Badminton (http://usabadminton.org/), member number 5228.
Practice Schedule
Wednesday, 7-10 p.m.
Friday, 7-10 p.m.
Sunday, 3-6 p.m.
Our Location
K-State E.Peters Rec Complex
Upcoming Events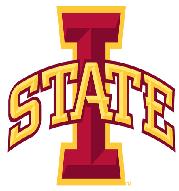 Sat-Sun , March 24-25, 2012
Photo Gallery
Related Links
04. Story
Some info for story.