Become an adviser
Kansas State College Advising Corps is an opportunity to help others make great life choices. Recent college graduates are a perfect fit for a near-peer college adviser position.
Throughout the two-year term, advisers work alongside counseling staff to mentor first-generation, low-income and underrepresented Kansas City-area students, helping students achieve a successful college experience by providing advice in the planning, admissions, and financial aid processes.
This opportunity is perfect for those interested in education, service or graduate school. Advisers gain professional experience in a full-time position while establishing a nationwide network of connections.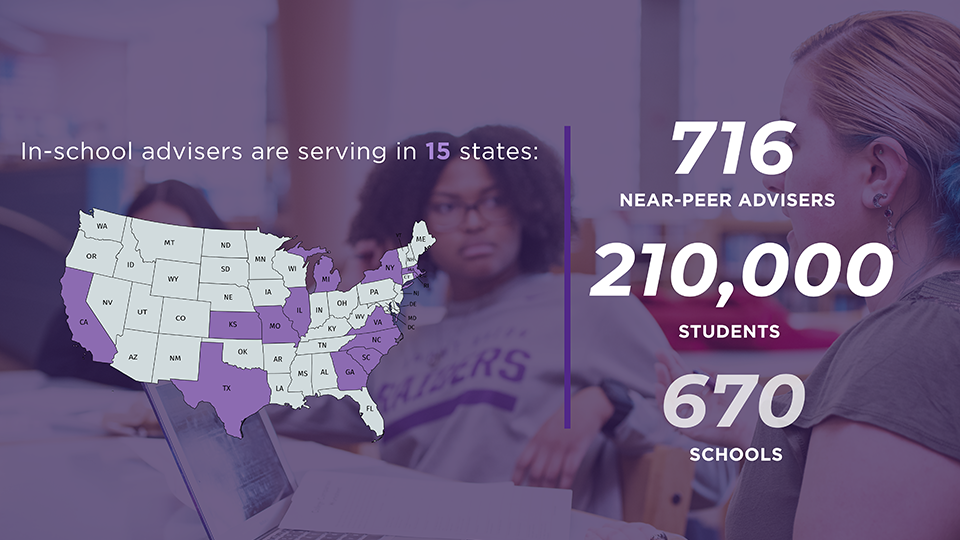 Interested in becoming an adviser?
Applications to become an adviser with Kansas State Collge Advising Corps are open. All recent graduates are encouraged to apply.