Sleeping Bag Systems for Adults: Thermal Insulation and Temperature Ratings
Downloads:
Note: Walmart suppliers should contact the KSU Testing Coordinator for special instructions regarding their bag testing program.
Methods:
ISO 23537 "Part 1: Thermal and Dimensional Requirements"
ASTM F 1720 "Standard Test Method for Measuring the Thermal Insulation of Sleeping Bags Using a Heated Manikin"
We also test according to military specifications.
Instrument:
Thermal manikin on a cot in an environmental chamber; for the ISO method, the bag is tested on a board with standard thermal underwear and socks, a face mask, and a 1 ½ in. self-inflating pad
Cost:
$600 for 3 replications
Temperature Ratings:
The comfort, limit, and extreme temperatures will be determined using the heat loss models in the ISO standard; KSU models can also be used with the ASTM standard; no additional charge for these calculations.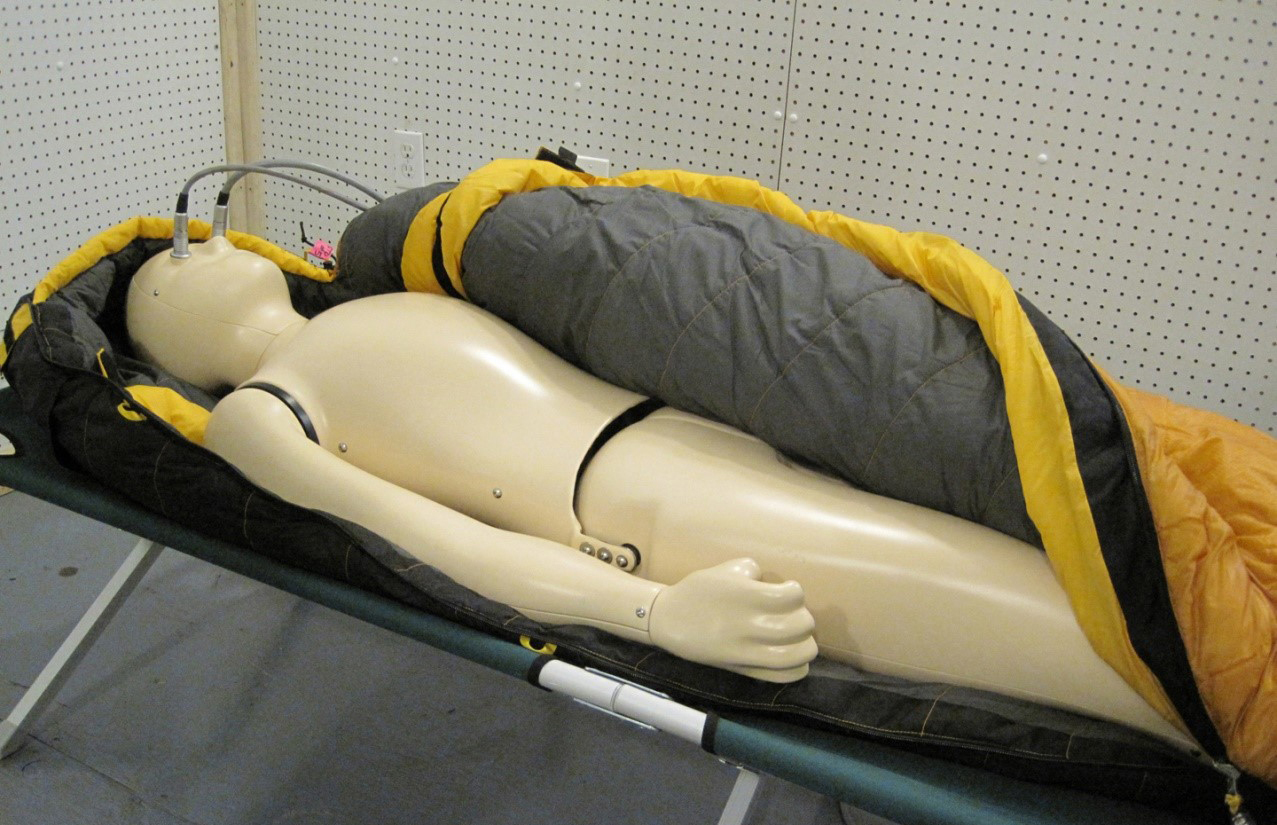 Thermal manikin "Simon" on a cot in the test chamber.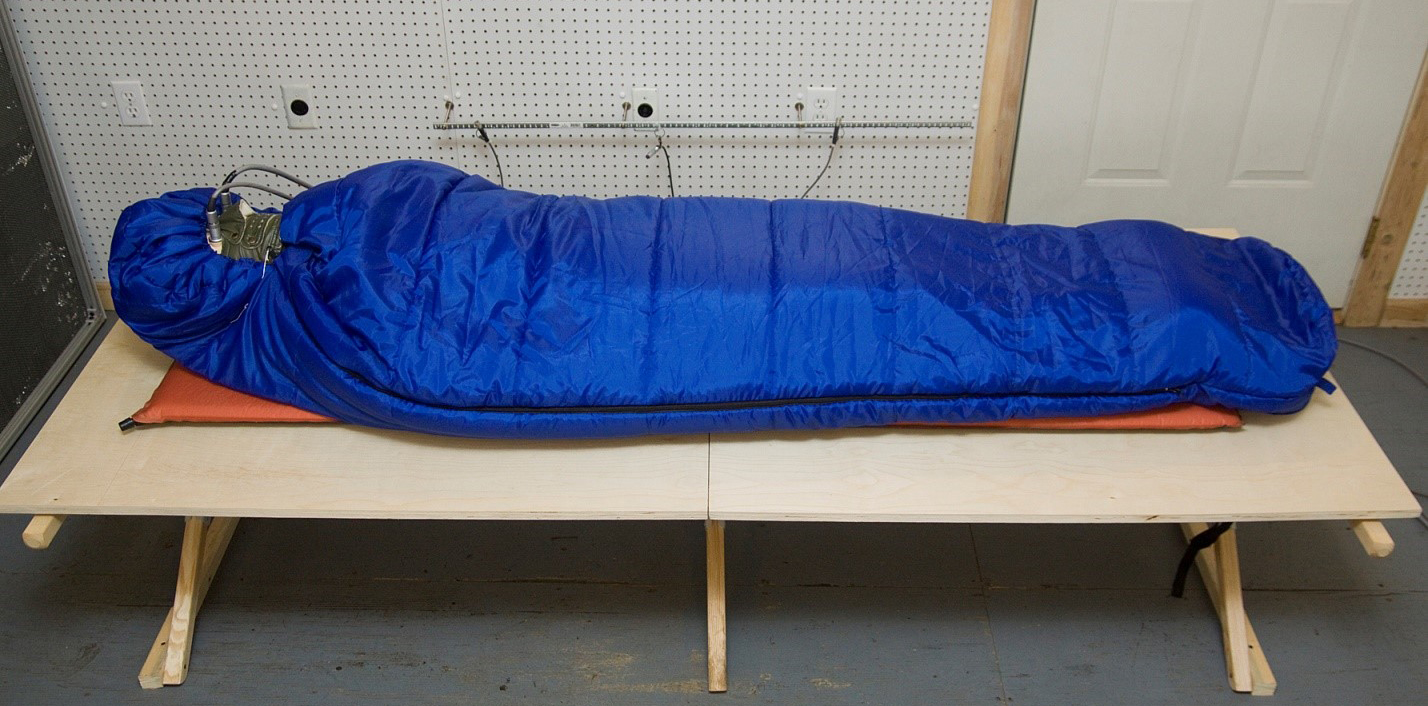 ISO 23537 standard test.