Interdisciplinary Research Grant
Please say "hello" to our Spring 2022 Interdisciplinary Reseach Grant team: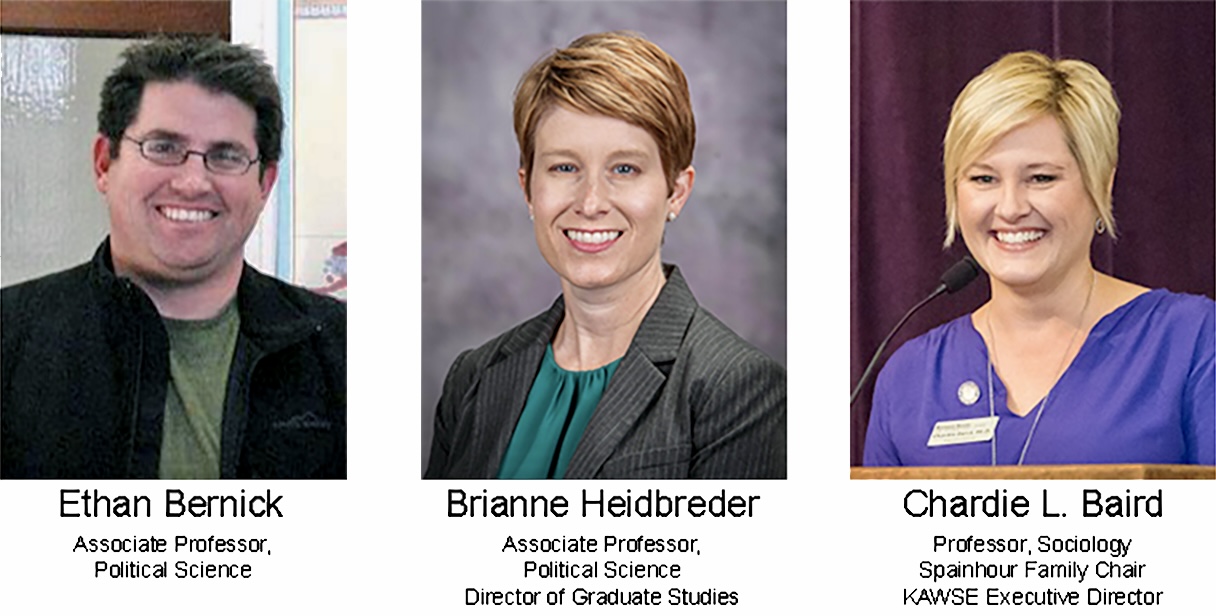 "Gendered Pathways: In Pursuit of Local Elected Office":
Bernick, Heidbreder, and Baird's project focuses on the reasons why American political institutions are male-dominated and positions of county clerks, especially in rural communities, are female-dominated. There is very little known about how and why this happens, and the team's exploration will tackle this question by using insights from sociological and political science research.
This project embodies the IRG mission as it explores and creates collaborations and support systems between K-State and rural elected officials throughout Kansas. View our social media post about the project: #ProjectPathways
---

The purpose of the grant is to encourage faculty to work creatively and collaboratively with scholars outside their specializations to generate insights into the dynamics of rural life through partnerships with rural Kansas communities or with the potential to improve the quality of life for rural Kansas residents. These insights might relate to rural economies, social structures, health outcomes, education, transportation, politics, community identity and memory, demographics and/or the environment.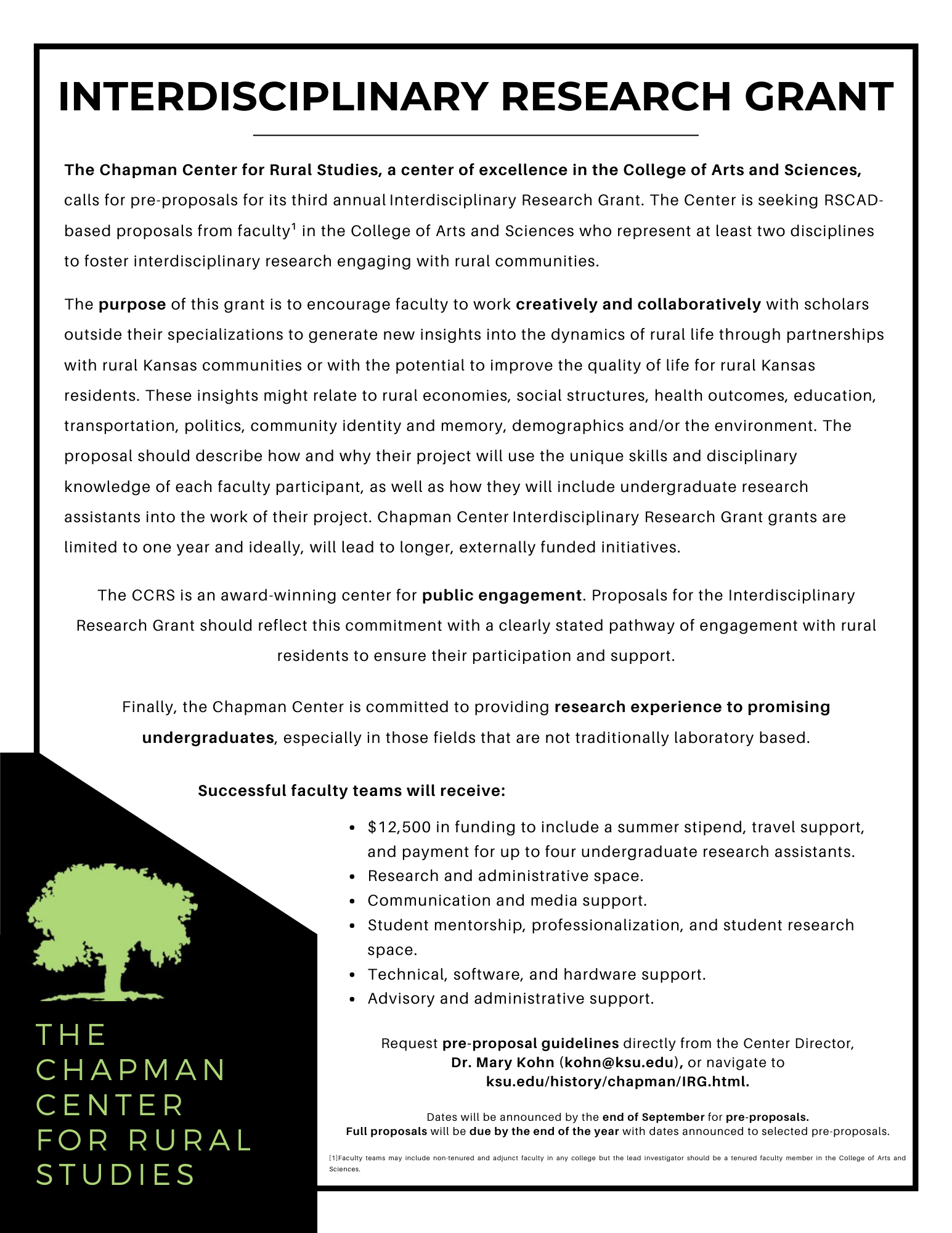 ---

To read about our previous IRG recipients, please click here.