Courses
Need a Historical Perspectives course for K-State 8 or a general elective? Interested in history? With the help of your academic advisor, you can choose the perfect History course to satisfy your curiosity, or fill a hole in your course schedule! The descriptions listed in the document(s) below are far more interesting and informative than the course catalog.
Summer 2020 Course Descriptions
*Note: Instructors listed in dark blue are Graduate Teaching Assistants, most with several semesters of teaching already completed.
Click on the image below for the full schedule of History courses for Summer 2020, including links to books, if available. Enrollment for Summer and Fall classes begins March 23rd. Check your enrollment date and time in KSIS.
**The Fall 2020 course schedule is now live for viewing! Check out our fun History courses and begin planning your fall semester today! Please note that many changes will still be made, including the addition and changes of instructors for various classes, and changes in classroom location, between now and the time that enrollment opens on March 23.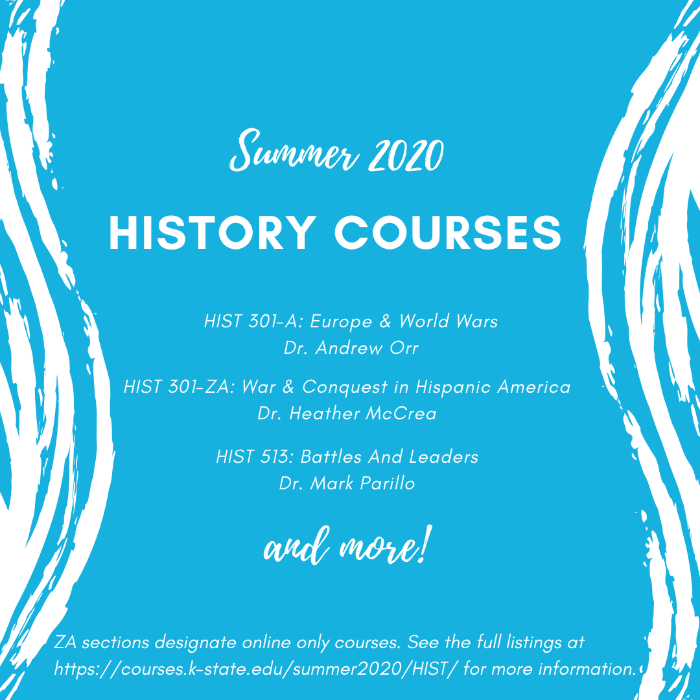 Fall 2020 course slides - check out the artwork on our Fall course options!