Courses
Spring 2023 course schedules are live! Check out the History courses for next semester HERE! We have several options for HIST 301 - Topics Courses - so whether you are interested in Immigration History (section C), US Southern history (ZA), European history (D), Islamic history (E or ZB), or Nazi Germany and the Holocaust (A), Games & History (B) or the Pacific in WWII (H), we've got you covered! We also have courses on the Social History of Medicine, U.S. and World Affairs, History and Culture of Greece, Latin America and Civilization, the Middle Ages, History of Sport and the History of Technology. The Modern Middle East could satisfy a non-western credit, and the Early National Period is for those interested in the earliest period of the U.S. Need a pre-1800 course? Check out the Medieval Christianity course!
Contact Kathy Lillich, Academic Advisor, for more information about course specifics.
History major/double-major requirements (F21 and after): The History Department has updated the requirements for the major beginning in the Fall 2021. View the updated major and double-major requirements or contact Kathy Lillich for more information. If you are curious how a course you have taken meets the requirements, check out our updated Course Distribution page.
Interested in a History minor? Check out our History minor page for more information!
Check out our Spring 2023 course flyers and posters below! More will be added as I get them:
HIST 101 - Western Civilization I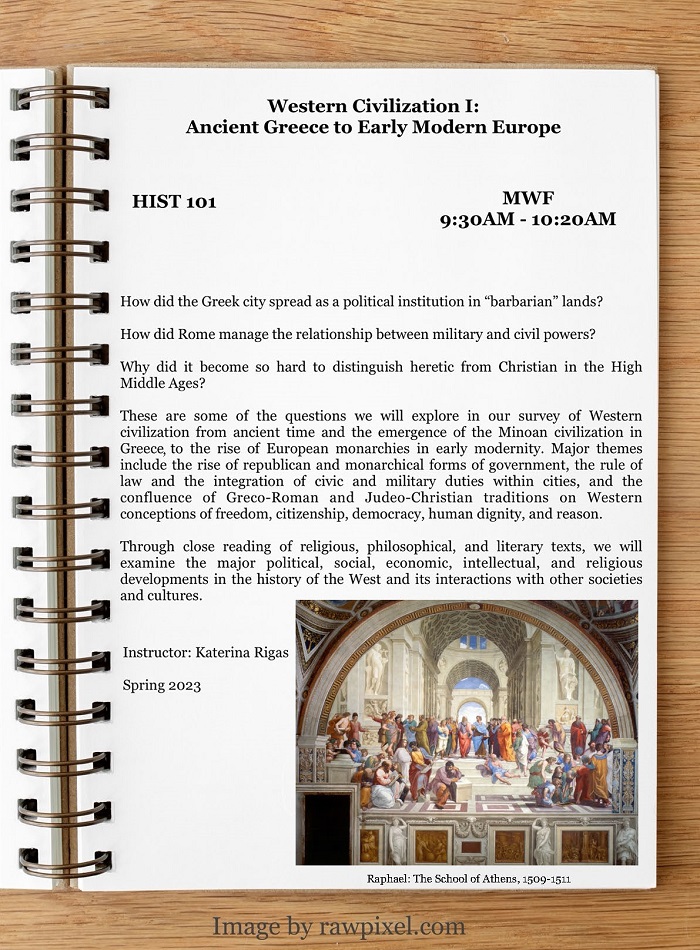 HIST 301A - Nazi Germany & The Holocaust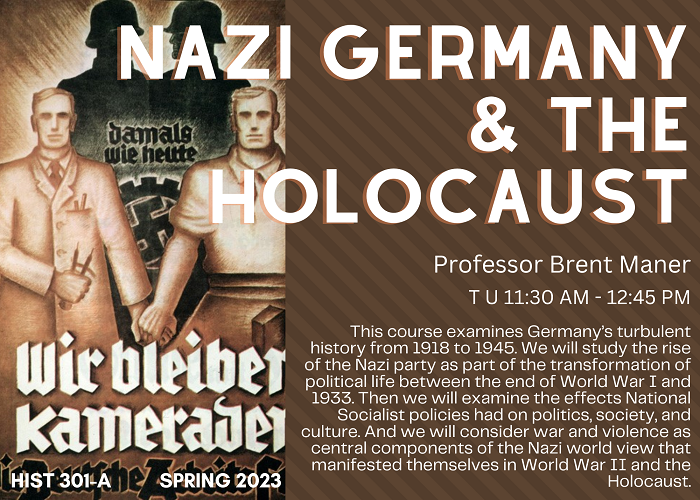 HIST 301ZA - The U.S. South in Historical Perspective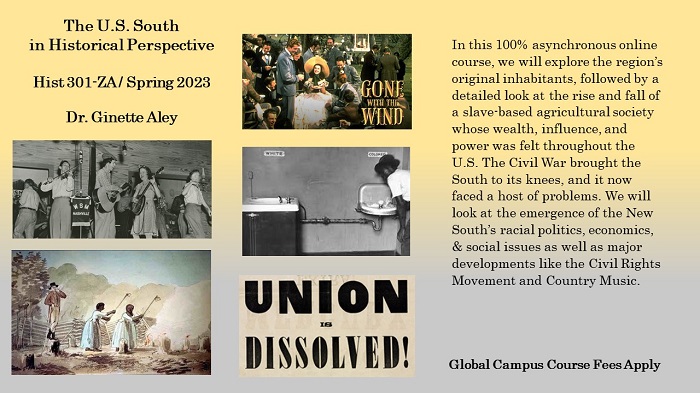 HIST 301B - Games & History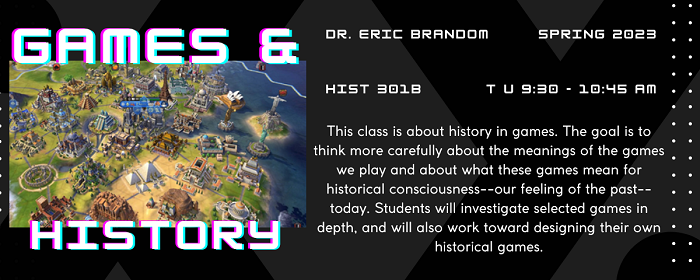 HIST 301H - The Pacific War: WWII in Asia and the Pacific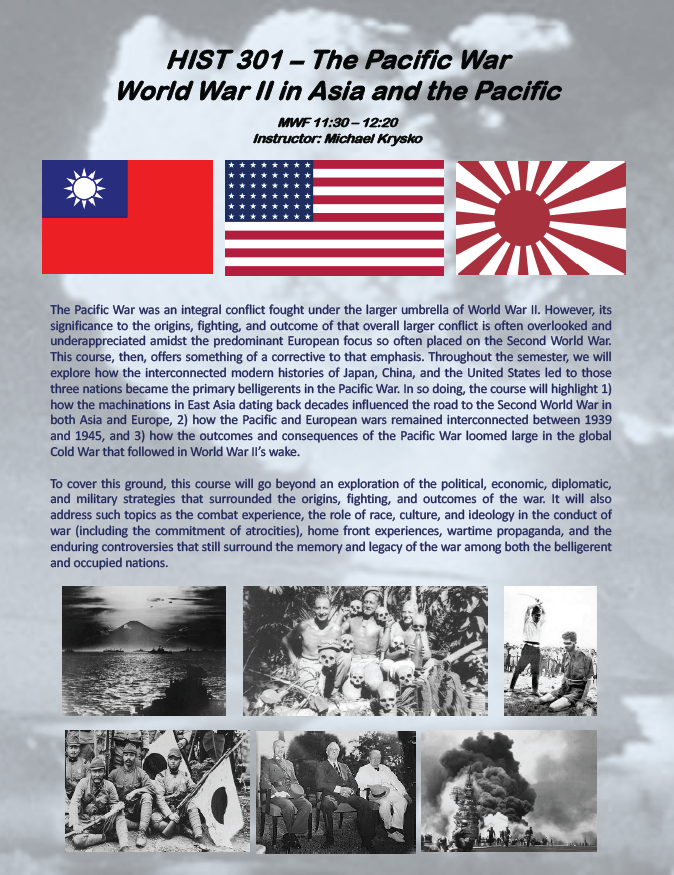 HIST 301ZB: The Middle East, Islam and the Internet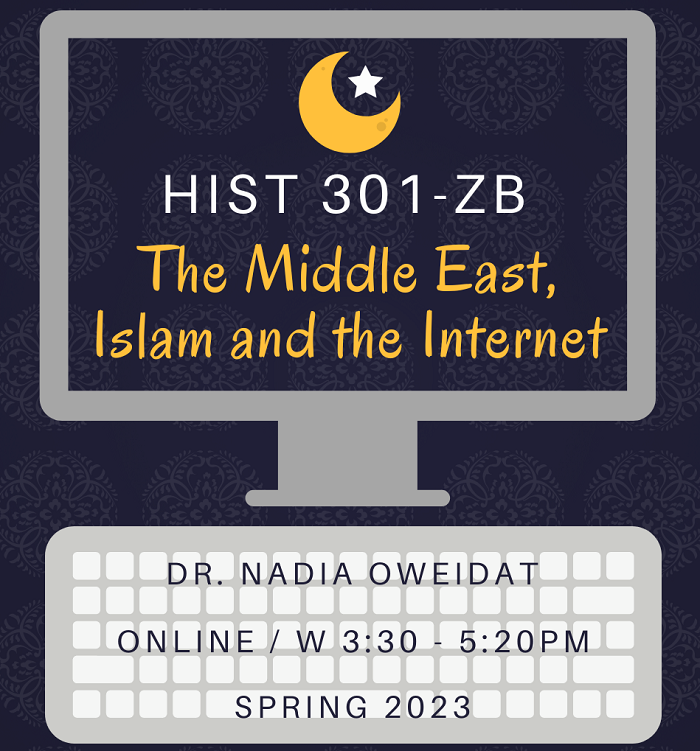 HIST 303: Latin American History and Civilization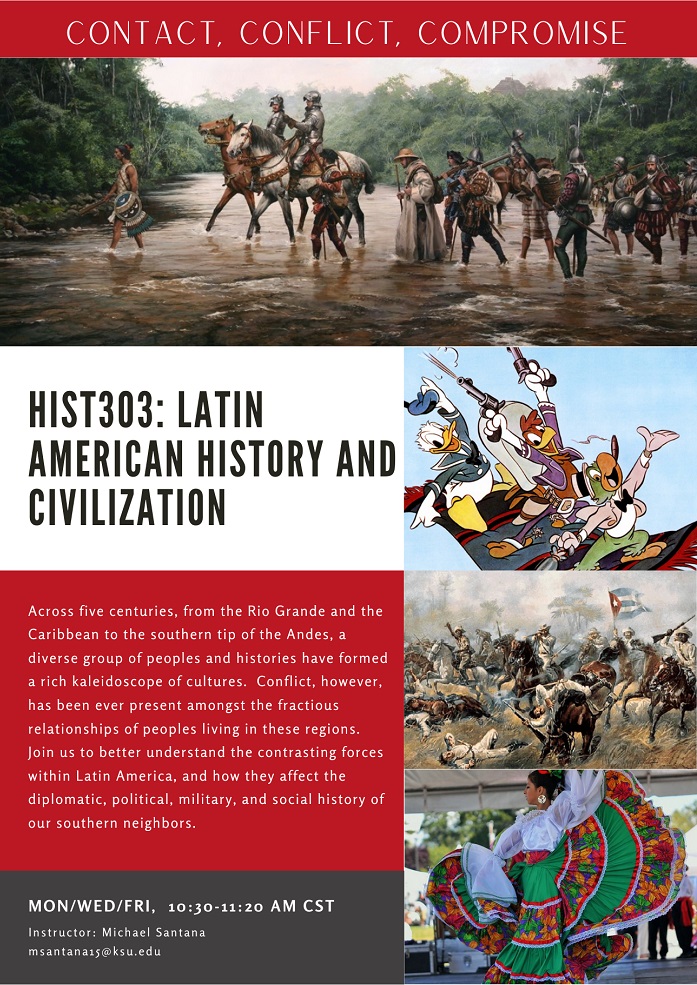 HIST 320 - History of Technology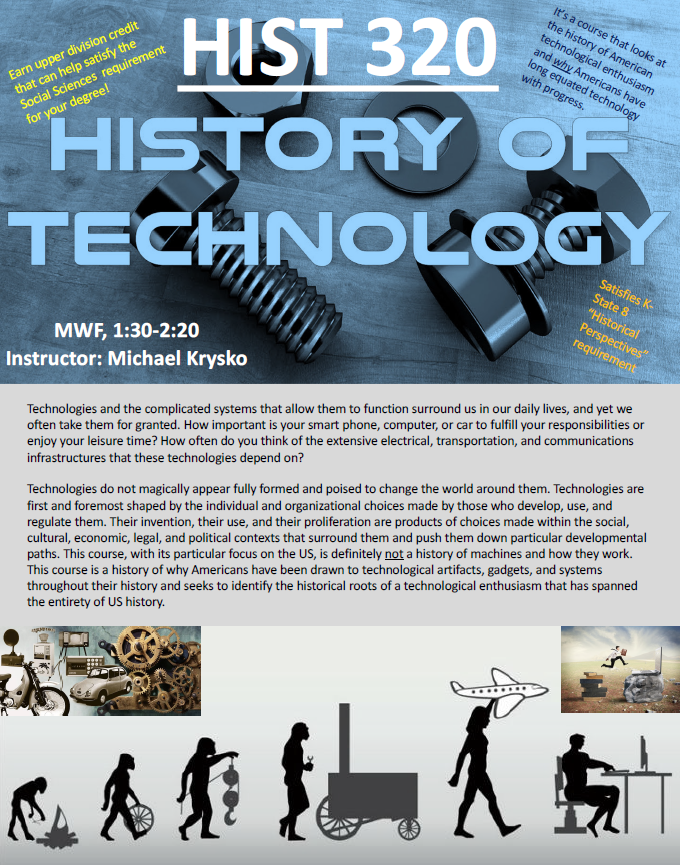 HIST 340: The Middle Ages, 500-1500 AD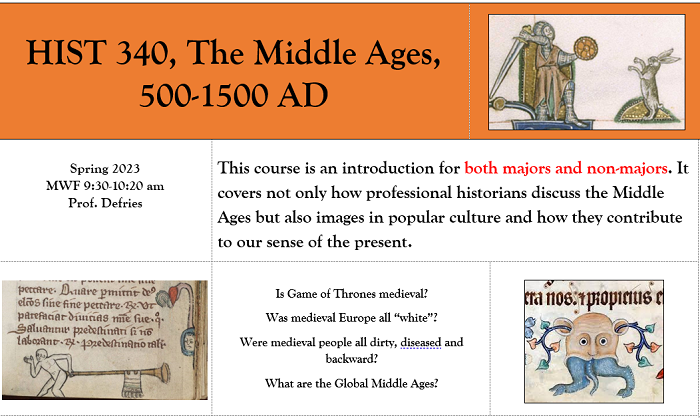 HIST 515ZA - History of Sport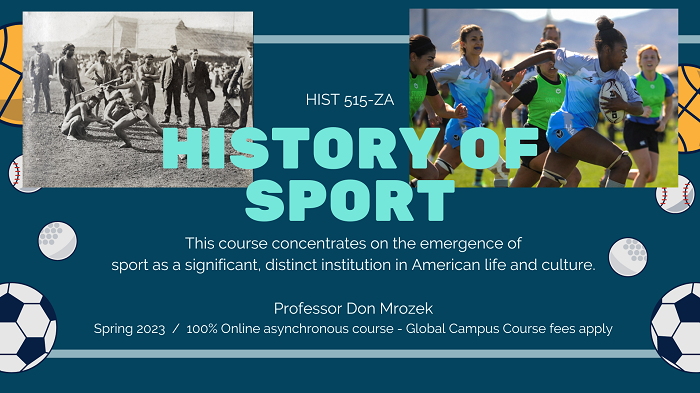 HIST 527 - Early National Period
HIST 544 - U.S. and World Affairs since 1920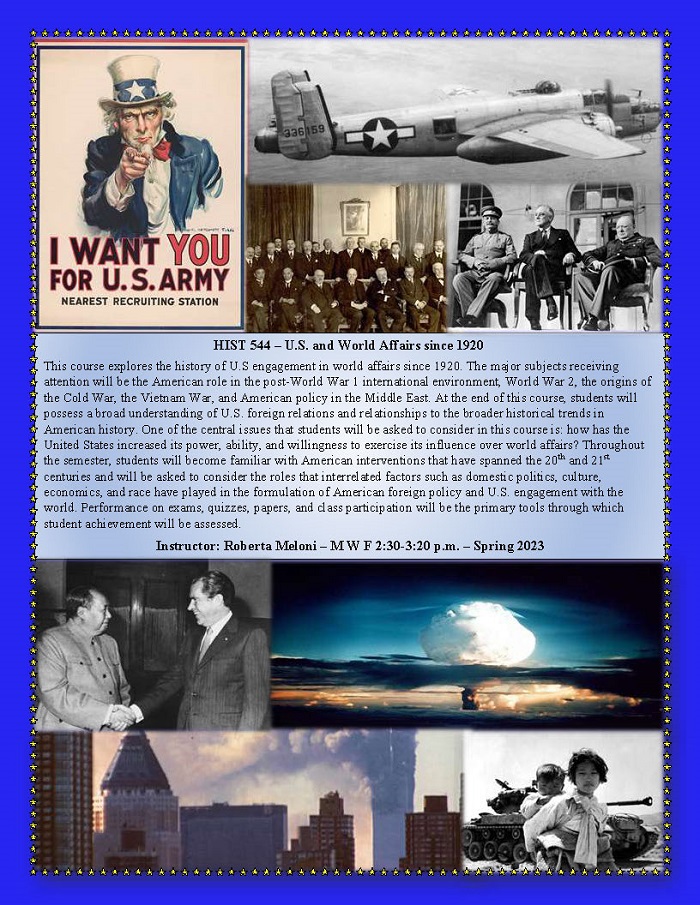 HIST 558 - History of Kansas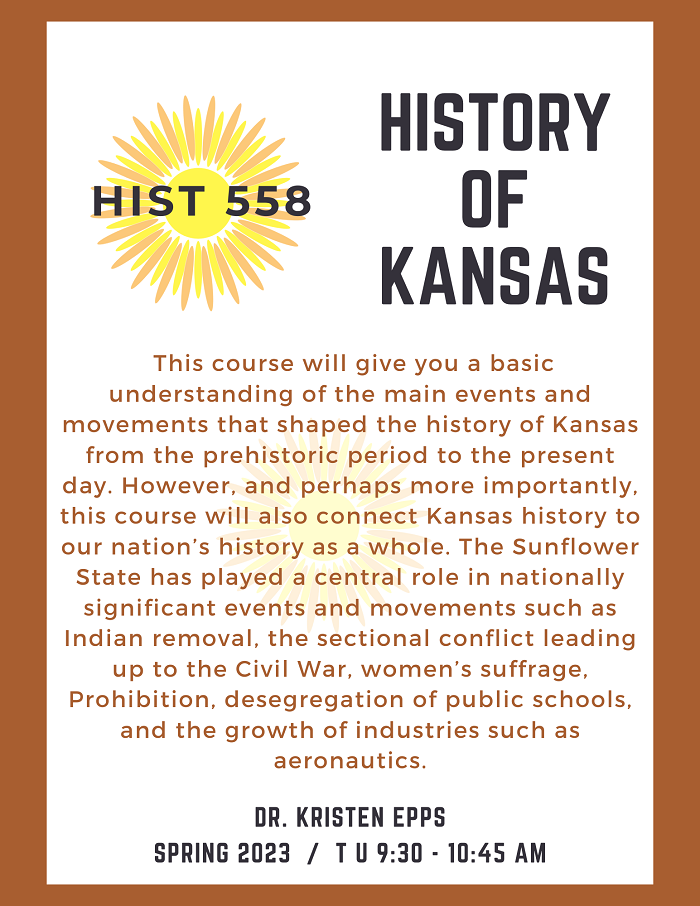 HIST 565 - History and Culture of Greece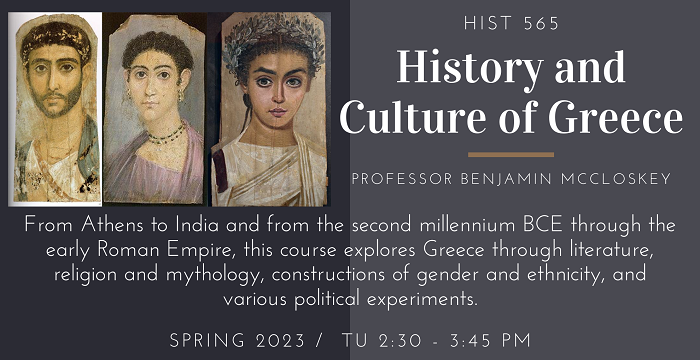 HIST 585 - Medieval Christianity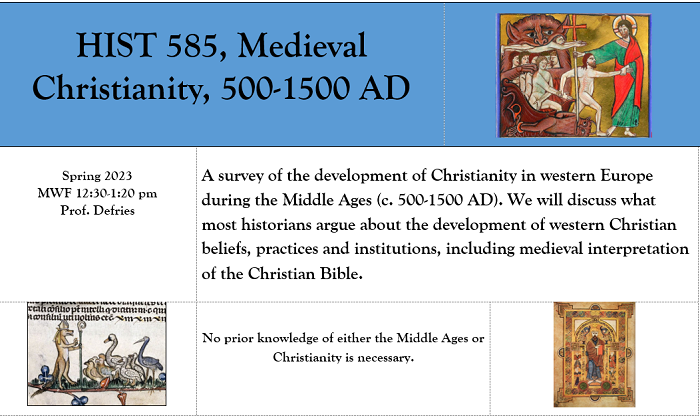 More will be added soon!