Meet us at Open House
K-State's annual Open House provides community members an opportunity to explore K-State's academic programs. Attendees get an upclose look at our research and creative activities by interacting directly with our students, faculty, and staff.
Visit the Open House site

Join a virtual session with the Graduate School
Learn how a graduate education can facilitate career advancement and see what we have to offer at Kansas State University.
Graduate School: Your Path to a Successful Future
If you're considering furthering your education, join this session to learn how a graduate degree can support your professional goals and help you advance your career.
April 9, 6:00 pm
April 10, 10:00 am
Register for Zoom access
https://kstate.qualtrics.com/jfe/form/SV_eLp1tUErWP6fuNE
Y
purple
medium-basic
Register for Zoom access

The Life of a Graduate Student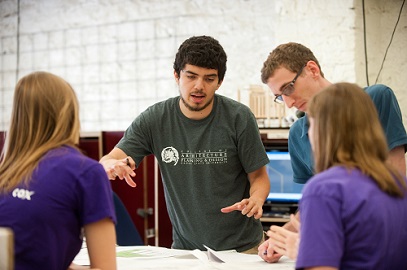 Learn what it means to be a graduate student. Current K-State graduate students will share their experiences and answer questions to give attendees a look into the life of a graduate student.
April 9, 10:00 am
April 10, 2:00 pm
Register for Zoom access
https://kstate.qualtrics.com/jfe/form/SV_8oaUznjU8SCqwUC
Y
purple
medium-basic
Register for Zoom access
Other opportunities to connect and learn more
If you're not able to attend one of the sessions above we still want to connect with you and support your educational goals.
Ask an ambassador
Connect with current students to learn what graduate student life is like at K-State.
Meet our ambassadors
Schedule a graduate student campus tour
Request a tour of K-State's Manhattan or Olathe campus, 8:00am-5:00pm, Monday through Friday, led by graduate student ambassadors. We also have options to explore campus virtually.
Learn more
Explore our programs
With 43 doctoral programs, 73 master's programs, and 43 graduate certificates, Kansas State University offers preparation for a variety of scholarly and research careers as well as for a wide range of professional positions.
Learn about our programs
Request program information
Connect with the Graduate School team
If you have other questions or need more guidance, the staff in the Graduate School are happy to help and are available by email, phone, and in-person.
Email us: grad@ksu.edu
Give us a call: 785-532-6191
Visit our office: 113-119 Eisenhower Hall
Follow-us on social media
Our social media pages are great sources to learn about the professional development opportunies available to our graduate students. We also share graduate student accomplishments, highlighting the diverse research and scholarly activities our students engage in to make the world a better place.
Find us on Facebook
Follow us on Twitter