How They Work
A group of 22 students enroll in two general education courses and one connections course together during the fall semester. The two main courses count toward graduation in most programs, and the friendly faces in your CAT community make the larger, mostly lecture-based classes feel a lot smaller.
Once a week, students meet in a connections course with this core group of classmates and a professor from one of the main classes to apply what the students have been learning. An undergraduate student who has been successful in the same courses will assist with the class and answer questions about college life, learning, and activities.
The CAT Communities are also a great place to make friends that just might last a lifetime.
Space is limited as each learning community only has 22 seats available. As long as space is available, students may sign up by e-mail. Students may only sign up for one CAT community, and they should not sign up if they already have college credit for one or both of the main classes in the CAT community.
Residential CAT communities provide an added opportunity to connect with others who share your academic interests by placing you in the same campus Residence Hall. Like our other CAT Communities, 22 first-year students take a group of classes together, but you live, eat, sleep, study, and socialize near each other, too!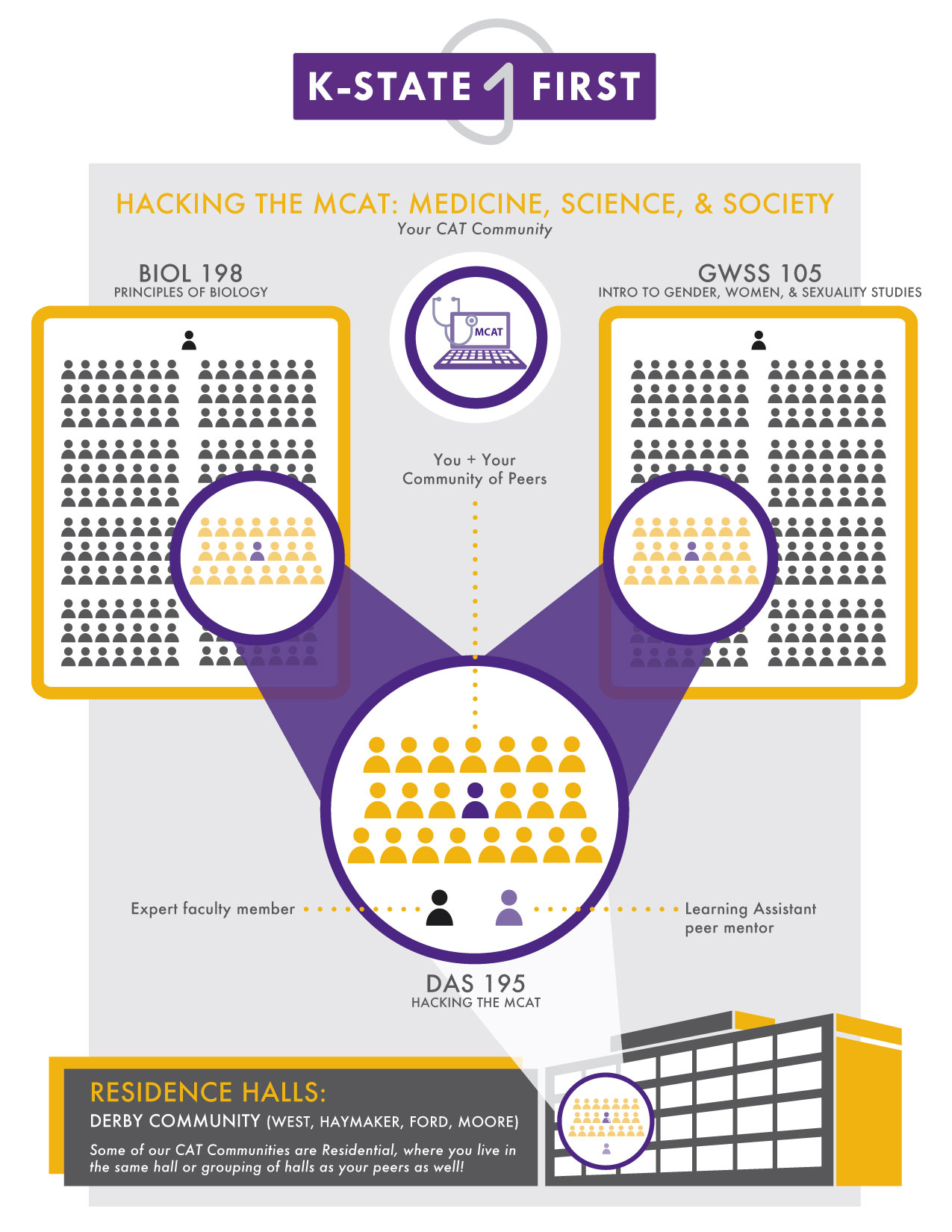 If you have additional questions, contact us at kstatefirst@k-state.edu.