Programs and Services
For Partners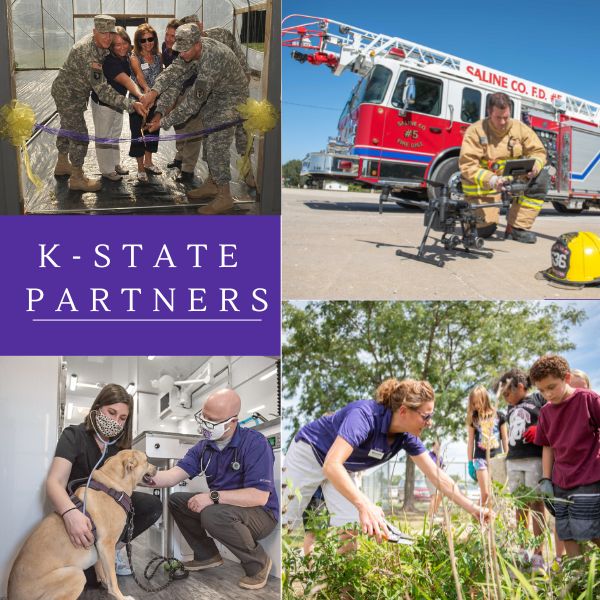 We partner with the public and private sector to leverage the resources of the University to address needs that have an impact on communities. Engaged partnerships generate outcomes that add value to the partner and University.
Examples of Engaged Partnerships:
Working with food producers to develop solutions to overcome challenges they identified to be able to produce safer fruits and vegetables.
Facilitating processes for community members to deliberate about the allocation of federal relief funds.
Collaborating with businesses to deliver and evaluate the impact of leadership development in their organizations.
Addressing architecture, design, and planning dilemmas in cities and towns.
See examples of K-State's partnerships.
For Faculty, Staff and Students
Professional development opportunities to increase the understanding and use of community engagement
Examples of this work include: