Doctoral Psychology Internship
Fully accredited by the American Psychological Association
Setting | Program | Supervisors | Past Interns | Application
SUPERVISORS
COUNSELING STYLE, SUPERVISION STYLE, AND INTERESTS
Video clips on this page may be viewed using
. You can download Real Player for free.
Melissa King, Ph.D.
Licensed Psychologist
I started at K-State August 2015 and have been in the Midwest most of my life. I was born and raised in Des Moines, IA and completed my B.S. in Psychology with a concentration in Women's Studies at Drake University. I then moved to Southern Illinois where I completed my M.A. and Ph.D. in Counseling Psychology at Southern Illinois University Carbondale and earned a graduate certificate in Women's Studies. I completed my pre-doctoral internship at the University of Utah Counseling Center and then moved to Duluth, MN where I was an instructor in the Psychology department at the University of Minnesota Duluth and worked in a group private practice providing individual and couples therapy to older adolescents and adults.
My theoretical orientation incorporates feminist and multicultural perspectives with interpersonal process. I also incorporate principles from DBT, EFT, and ACT to address the concerns of my clients in a way that is individualized to their particular needs and worldviews.
As a supervisor, I take a developmental approach, meeting supervisees where they're at and incorporate attention to how aspects of power, privilege, and oppression influence our supervision relationship and my supervisee's relationships with clients. I prioritize creating a trusting space in which we can reflectively process and explore the dynamics at play in the therapeutic and supervisory relationships. I think watching tape is useful in supervisee reflection and growth, so we do this regularly. I find supervision to be both challenging and rewarding, and my hope is to co-create a similar dynamic with and for my supervisee.
Outside of work I am quite active. I enjoy cooking, reading, working out, and spending time with friends and family. I love to be outside, particularly around water or in the mountains and love camping and campfires.
Dorinda Lambert, Ph.D.
Licensed Psychologist
Director
I approach clients with a sense of solid, clear safety and have been told by some that they knew they could trust me by my direct and friendly manner. In the 26 years since I finished my doctoral degree I have integrated my INTJ personality style with the blend of cognitive/behavioral, feminist, family systems, dynamic, and a variety of other perspectives. I love to assist clients in their exploration of possibilities as they strive to develop their own structure and efficacy in their lives. For me the excitement comes in helping a person reach that deepest core of self in order to honor and nurture that inevitable seed of change and growth. I believe it is also important, at times, to help clients question the fit of their sociocultural context with an eye towards the expansion of their options. Conceptually, I embrace the dialectic of change, the ever-present conflict (and I use that term in a positive sense) inherent in growth and often use the term "striving for balance" as the dynamic goal of all my work. Within a holistic, systems/community view of humans, I emphasize inclusiveness: for example, rights AND responsibilities, self AND others, strengths AND weaknesses, growth AND loss.
I bring to supervision a value for personal honesty, mutual respect, a drive to learn and grow, a willingness to deal with conflicts as they arise, and a commitment to walking that unknown path with the person. Within a discussion/interpersonal format in supervision sessions, I try to focus on the interaction of the client's presentation and the therapist's perspective throughout the process of therapy, working with a supervisee at whatever level she/he is at with an eye towards further development. I attend to the broad context as well as important details of the supervisee's work and the client's needs. I provide support for exploring the patterns presented (by the client, the intern, the supervisory dyad itself) in order to consider what interventions are needed to achieve the change desired. Besides attending to personal growth in therapy skills, I pay particular attention to helping supervisees develop a sense of themselves as a Professional Psychologist.
I am committed to being effective in a variety of roles available to me as a psychologist. Besides working to help individuals develop better coping skills, I am also interested in prevention both on individual as well as on community levels. In my work with the K-State Campaign for Nonviolence and the SafeZone program I hope to help build a safer and more equitable community culture as a complement to my clinical work. Besides my campus activities, I am a member of the Psychology Advisory Committee to the Kansas Behavioral Sciences Regulatory Board and maintain my memberships in the American Psychological Association (APA) and the Kansas Psychological Association (KPA). Prior to my becoming the Director at the K-State Counseling Services in summer 2010, I was the Clinical Director (1988-2010) and the Training Director (1985-1988) so I have extensive knowledge of the varied operations of this agency. Overall, I believe strongly in community (local, regional, national, and global) and so I work on local issues involving social justice and keep aware of national/international political scenes.
As a widow, I value my circle of friends as great supports and a source of great laughter and conversation. I come from an Italian-American background, having been born and raised in a northern Illinois suburb of Chicago by parents who were born of Italian immigrants settled in Buffalo, NY. My late parents taught me, my 3 sisters, and one brother through their warmth, generosity, and great love of Italian (and all) food... though I could never reach their expertise in cooking! I enjoy movies, theater, art museums, and I travel as much as I can (all over the USA; Carriacou, West Indies; and Venice, Italy are my favorites). When I get a chance, I read mystery novels (Elizabeth George, Patricia Cornwell, Sue Grafton, Tony Hillerman). Finally, I am a "computer nerd Wannabe" and am continuing to learn ways that we may use the Internet more effectively for reaching students.
VIDEO: Dori welcomes you!
Chaz Mailey, Psy.D.
Licensed Psychologist
I am originally from the great state of Indiana and the lovely city of Indianapolis. I earned my Doctor of Psychology (Psy.D.) in clinical psychology from Indiana State University in Terre Haute. I completed my pre-doctoral internship at Illiana VA Health Care Systems in Danville, Illinois and completed my postdoctoral hours at the University of Illinois at Urbana-Champaign counseling center. I have trained at a community mental health center for children and adolescents, a veteran's hospital, and college counseling centers. My primary areas of interest include men's issues, alcohol and other drug education and awareness, managing/coping with race-related stress, and working with student veterans. Additional areas of interest include mood disorders, relationship concerns, self-esteem issues, and disordered eating.
I tend to approach my work with clients in a way that combines humanistic, interpersonal, and rational-emotive behavior modalities. I find that in this way clients and I can begin to explore their wants/needs and how their reaction to or perceptions of situations can impact how they react to said situations. I also find that a critical part of what I like to do is assist individuals in finding ways of accepting the self as they are, without preconditions of their worth. However, I am often open to new methods and enjoy reading about new approaches that I think can aid me as I attempt to continue growing as a clinician. Regardless of theoretical orientation, I find that the relationship I am able to develop with individuals is the most compelling aspect of what facilitates progress in the people with whom I am working.
As a supervisor, I try take a less directive approach and work with the supervisee wherever they may be with regards to their developmental level. I tend to grant the supervisee freedom to work with clients in the way that they see fitting with their theoretical style. I think it's important for supervisees to feel safe, and so I often focus on their strengths and gently approach areas where I think there is room for growth. I especially enjoy discussing issues with regards to professional development. I have had some wonderful supervisors/mentors in the past who were crucial to my development in this area, and so I feel it is now my duty to pass along the bits of wisdom that I received.
When I am not at work, I spend a lot of time with my family and friends. My little family moved to Manhattan in 2012 and we have had very few complaints! I love sports. Primarily Indiana sports. I am an avid fan of Indiana University Basketball, the Indiana Pacers, and the Notre Dame Fighting Irish football program. I am a bit of a nerd/weirdo in that I love fantasy and thriller novels, and I am a big fan of supernatural horror, fantasy, and science fiction films. I am usually trying to organize trips to see the latest scary flick or alien yarn that is out in theaters.
Cliff Rone, Ph.D.
Licensed Psychologist
I moved to Manhattan and began working at K-State in August of 2014. Though I was born and raised in a suburb of Portland, OR my educational career has taken me all over the country. I completed my BS in psychology at Texas Christian University, my MS and PhD in clinical psychology at Idaho State University, my pre-doctoral internship at University of Houston's Counseling and Psychological Services, and my post-doctoral fellowship at University of Georgia's Counseling and Psychiatric Services.
My educational background focused on Cognitive Behavioral Therapy and I have been trained in Acceptance and Commitment Therapy. Since these initial training experiences I have emphasized learning to integrate much more affective work into my counseling, primarily from an Interpersonal Process approach. I love working with college students who have underrepresented racial, cultural, and national identities, as well as non-traditional students, first generation college students, and students who struggle with anxiety or problematic interpersonal patterns.
I approach supervision from a developmental perspective. My main goal is to create a supervisory relationship based on trust and honesty that allows for promoting the supervisee's growth through collaborative discussion, reflection, and exploration. I like to watch a lot of tape because I believe the best way to learn about oneself as a clinician is to watch her/his own work. I believe both the supervisor and supervisee should feel challenged, but at a reasonable and growth-promoting pace.
Personally, my number one priority is my family and friends. My favorite pastimes include spending time outdoors, taking on new challenges (e.g., fixing up an old house), and watching college football. On weekends I try to spend some time surrounded by nature and wildlife, and my favorite vacations are spent camping at National Parks with loved ones.
Laurie Wesely, Ph.D.
Licensed Psychologist
Associate Director / Clinical Services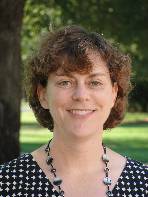 My career has been devoted to working at university counseling centers and, as a psychologist, I cannot imagine a better job. I enjoy the variety of tasks that I perform, from counseling to supervising interns to presenting. I also find it fulfilling to work with college students. Students face the challenges of achieving academically, choosing a career, and transitioning into the world of work. Additionally, they may face individual challenges that range from adjusting to college, struggles with relationships, mood difficulties, eating and body image concerns, and recovering from traumatic experiences.
Counseling is a unique relationship where clients allow me the privilege of joining with them for part of their journey. It is my goal to create a secure enough space where clients and I can collaborate to move from their initial "thin" description of what is bringing them to counseling to a "thick" understanding. This deeper, richer understanding takes into account the larger context which results in a non-pathologizing viewpoint. Thus, my theoretical underpinnings stem from humanistic and feminist viewpoints. Intertwined with this is the knowledge I have gained from working in the area of trauma and being trained in Eye Movement Desensitization Reprocessing Therapy (EMDR). This has taught me that everyone has the innate drive to heal, but that there is a time and place for everything. Listening to clients, maintaining my curiosity, empowering clients to tap into their innate knowledge of what they need, having compassion for them, and incorporating my knowledge and instincts all combine in counseling to help clients reach their goals.
Supervising doctoral interns parallels my work with clients as I strive to provide a supportive, compassionate environment that also challenges interns to grow. I take a developmental perspective and focus on strengths while encouraging interns to achieve their goals. My internship year was one of tremendous change and was very enjoyable and challenging. My goal is to provide a similar experience for interns as they transition from students into professionals. It is a delight to be part of this process.
Professionally and personally I am always growing and learning. K-State is a great place in which to learn and work with the strong school spirit both on and off campus and the supportive, collaborative environment within Counseling Services. In terms of personal interests, I enjoy spending time with my partner, children, and dogs. I also enjoy watching our chickens (yes, you read that right!), reading, and knitting.
Amy Jo (A.J.) Williams, Ph.D.
Licensed Psychologist
Assistant Director / Training
Being an Air Force Brat, I have lived and traveled all over the United States. This has helped me recognize and appreciate diversity in many forms, even if on the surface people look or sound the same. I was a nontraditional student when I started my undergraduate work at the University of Montana and was a parent by the time I finished. My work there included a major in psychology and a minor in Native American Studies and one of my mentors was an amazing Cheyenne Sundance Woman. I received my MS and PhD in a combined program of Clinical/Counseling/School Psychology at Utah State University. Also while there, I was a member of the American Indian Support Project and an APA Minority Fellowship Program Fellow. My research focused on social learning and social modeling with regard to health-compromising behaviors among American Indian adolescents. Since then I worked for a couple of years at a non-profit mental health clinic for low SES families in Montana, but the majority of my work has been in college counseling centers. I love working with the college population, but I might actually like working with practicum and intern trainees even more! Throughout my career, I have become more and more involved in the administration of training programs and appreciate the opportunity to be involved in K-State's internship program.
I have also been an educator and advocate for the GLBT community over the last 20 years. While at Oregon State University I assisted in the development of an interdisciplinary transgender treatment team. I have been a liaison to GLBT student services at a variety of colleges and universities, and enjoy this work both with clients and systemically.
My theoretical orientation has been heavily influenced by my life's experiences and I identify as mostly a Humanist (including in that Existential, Feminist and Multicultural theories) who takes a developmental approach. However, I subscribe to "whatever works" and integrate CBT, interpersonal, mindfulness, systems theory, ACT, etc. I take a holistic approach to conceptualization and work collaboratively with clients to help them reach their goals. Professionally, I am also interested in identity development, multiculturalism, women's psychology, religiosity/spirituality, nontraditional students, relationships, and for some strange reason; administration.
My supervisory orientation, Transformational Supervision, parallels the work I do with clients. I take an individualized developmental approach, focusing on the needs and strengths of each trainee. Also, much of my training with American Indian supervisors, colleagues, and mentors has led me to have a strong mentoring component to my work, and helps me to understand each trainee more holistically. I strive to create a safe environment where trainees can step outside of their comfort zones in order to develop personally and professionally.
When I'm not at work, I'm chilling with my family. We watch sports (especially football and the Olympics), play games (board and video), play with our dogs, and cook and eat together. I make mead, read YA fiction (for brain candy), and am still trying to apparate and perfect my use of The Force.
Please send comments to: Dorinda Lambert,
web page coordinator counsel@ksu.edu