Training staff
If you'd like a good read, click on each link for our bios!
Supervisors and seminar leaders
Role: Staff Psychologist
Seminar: Diversity
Pronouns: she/her/hers
"Sometimes the bravest and most important thing you can do is just show up." This quote by Brené Brown inspires me to continue to show up, to be authentic and vulnerable. In the therapeutic relationship, I value authenticity and transparency and seek to provide a safe, validating space through expression of empathy and unconditional positive regard. These values extend to supervisory relationships, as well. My supervision style is person-centered, collaborative and developmental. I have been fortunate to have had compassionate and skilled supervisors at integral points in my clinical training; thus, it is a privilege to train graduate students in clinical work and support them in their professional development.
I graduated from Pacific University Oregon in August 2019, completed my internship at K-State Counseling Services, and am grateful to be staying on as staff. I have a strong interest and commitment to empowering and supporting my clients in their academic and personal endeavors. My clinical work is integrative, combining person-centered and cognitive-behavioral theories. I am also drawn to utilizing mindfulness-based interventions. I work collaboratively with my clients and aim to provide a holding space where all student experiences are heard and validated.
My research and clinical interests include social anxiety, mindfulness, cultural identity development, and Asian/Asian American mental health. I have a strong passion for increasing awareness of mental health and reducing stigma of seeking mental health services, particularly in racial/ethnic minority populations. When I'm not working, you would likely find me curled up with a good book, at a coffee shop enjoying the atmosphere and some hot chocolate, or singing along to my favorite Disney songs.
Role: Staff Psychologist and Group therapy coordinator
Seminar: Group
I started at K-State in August of 2015 and have been in the Midwest most of my life. I was born and raised in Des Moines, Iowa, and completed my bachelor's degree in psychology with a concentration in women's studies at Drake University. I then moved to southern Illinois where I completed my master's degree and doctorate in counseling psychology at Southern Illinois University at Carbondale and earned a graduate certificate in women's studies. I completed my pre-doctoral internship at the University of Utah Counseling Center and then moved to Duluth, Minnesota, where I was an instructor in the psychology department at the University of Minnesota Duluth and worked in a group private practice providing individual and couples therapy to older adolescents and adults.
My theoretical orientation incorporates feminist and multicultural perspectives with interpersonal process. I also incorporate principles from DBT, EFT and ACT to address the concerns of my clients in a way that is individualized to their particular needs and worldviews.
As a supervisor, I take a developmental approach, meeting supervisees where they're at and incorporating attention to how aspects of power, privilege and oppression influence our supervision relationship and my supervisee's relationships with clients. I prioritize creating a trusting space in which we can reflectively process and explore the dynamics at play in the therapeutic and supervisory relationships. I think watching tape is useful in supervisee reflection and growth, so we do this regularly. I find supervision to be both challenging and rewarding, and my hope is to co-create a similar dynamic with and for my supervisee.
Outside of work I am quite active. I enjoy cooking, reading, working out, and spending time with friends and family. I love to be outside, particularly around water or in the mountains, and love camping and campfires.
Brent Schneider, Ph.D. T-LP
Role: Staff Psychologist
Seminar: Assessment
Education:
BGS: University of Kansas, Psychology
MA: Washburn University, Clinical Psychology
Master's Internship: Kansas City Center for Anxiety Treatment
PhD: Oklahoma State University, Counseling Psychology
Doctoral Internship: University of Kansas Counseling and Psychological Services
Post-Doc: Larned State Hospital
Therapeutic Orientation:
I do not adhere to one particular therapeutic orientation. I consider myself truly integrated in my approach. For me, it is more about the tools in my toolbox than the toolbox itself and I will use whatever tools I need to help individuals. I am interested in context (environment, culture, etc.) and the dynamics that work within that context as well as how old coping styles perpetuate difficulties. I also utilize CBT techniques, solution focused techniques, systems approaches, mindfulness techniques, biological perspectives, relational-cultural theory, and humanistic/common factors.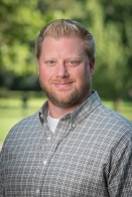 Role: Staff Psychologist

I grew up living the life of a nomad for the first half of my youth; as the son of a pastor relocation was a common occurrence. During my adult years frequent moves have been sparked by my pursuit of education, training, and work opportunities in the field of psychology. Over the years I have come to enjoy both the seasons of transition and change, as well as stability and consistency we all encounter to varying degrees throughout our lives. It is my belief that opportunities for meaningful growth and rewarding experiences abound during the ever unfolding beginnings and endings that comprise our life journeys. My own experiences with frequent moves as both a child and adult, and embedded in an interpersonal context, have shaped who I am and how I view and engage in the important life roles I assume, including psychologist.
My training and academic preparation began at Friends University where I completed a Bachelor's Degree in Human Service Psychology. Following my time at Friends I went on to compete a Master's Degree in Counseling Psychology at the University of Kansas. I subsequently worked for five years as a staff therapist and, eventually, clinical director at a residential facility for male, adolescent, juvenile offenders where I provided assessment and therapy services to residents and their families, oversaw the clinical program, and supervised marriage and family therapy practicum students. During that time I also served as an adjunct professor at Friends University. I continued my graduate training at George Fox University where I earned a master's and doctoral degree in Clinical Psychology. My postdoctoral residency was completed at Hazelden, now Hazelden Betty Ford Foundation, an impatient addictions treatment center located in Oregon. I returned to Kansas in 2013 where I obtained licensure as a psychologist and began work as a full time independent contractor for a counseling center in Manhattan providing therapy and assessment services to residents of Manhattan and surrounding communities. I joined the K-State Counseling Services Team as a staff psychologist in August of 2017; I have continued to maintain a small private practice during off hours. One of the great appeals of the K-State Counseling Services program was the opportunity to be a part of the training of future psychologists, a strong professional interest of mine. Other draws for me included the chance to work in a university setting and as a part of a multidisciplinary team serving a diverse student population. My research and clinical interests include clergy mental health, trauma and addiction, the integration of spirituality into mental health care, mindfulness, clinical training, domestic violence/interpersonal trauma, and body image issues in males.
I think about supervision as a collaborative endeavor in which both supervisor and supervisee work to identify individual training goals/needs and establish a plan for meeting those goals/needs. My approach is integrative in that it is informed by developmental, competency, and psychotherapy based models of supervision with an emphasis on establishing a strong/supportive working alliance with the supervisee.
My approach to therapy is grounded in both Cognitive Behavioral and Interpersonal process principles and techniques. Identifying and altering patterns of thinking, behavior, relating (to self/others), and coping is a primary focus of treatment. Additionally, mindfulness based and solution focused interventions are often incorporated into the therapy.
Cheryl Taliaferro, Psy.D., T-LP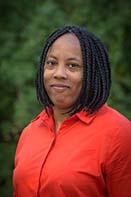 Role: Staff Psychologist
Seminar: Career
"School days will be school days." I grew up hearing this quote throughout my life which has been attributed to my maternal grandmother - a strong advocate for education. This quote encouraged many generations in my family to strive towards success and making a difference in the community. Several of my family members are educators. Respect, love, support, and education are considered good qualities for making a difference in the community. These qualities set the foundation for understanding the importance of advocacy (i.e., assisting others in need). These qualities were instilled during my childhood and have proved formative as I have developed into an adult
Although I was born in Chicago, I was raised by my maternal grandparents in the country of Belize. I lived in Belize for 17 years where I attended and completed elementary and high school. Growing up in Belize instilled within me an acute appreciation regarding the importance of support and love both within the family and the community.
After I completed high school in Belize, I then relocated to Chicago, Illinois where I attended and earned my bachelor's degree in Behavioral and Social Science from East-West University, and master's degree in Human Services/Community Counseling and National-Louise University. After completing my master's degree, I spent some time working in community settings and I got married. Few years after, I then decided to pursue my doctorate degree in Clinical Psychology at Adler University which is located in Chicago, Illinois. During my academic experiences, I had opportunities to explore, learn, and apply my skills in different settings. Through these opportunities I developed a greater interest in wanting work with the college student population.
My husband and I along with our dog (Minnie) moved to Manhattan, Kansas in 2017 after I matched with K-State for internship at Counseling Services. During my experiences as an intern, I became more aware of myself as an individual and as a future clinician. I also gained a better awareness of the importance of advocacy and diversity. Given that I am a firm believer in social justice which aligns with the mission of Counseling Services, I was thrilled when I learned about an open position at this site. After being accepted for the position, I was and to this day still ecstatic about being a part of the K-State Counseling Services family.
I approach therapy using Cognitive Behavioral and Adlerian theories and interventions. In order to understand an individual's behaviors and thought processes, it could be considered effective to understand how the individual's core beliefs are formulated. Adlerian theory stresses the importance of social interest and community feeling, which is considered as one of core tenets. I have also integrated components of Humanistic and Interpersonal Process in my approach to therapy.
I approach supervision using an integration of the developmental model and a collaborative approach. Through a collaborative approach, I am able to work with supervisees in developing goals for supervision, exploring diversity, and addressing ethical concerns as they work towards becoming future clinicians.
I enjoy spending time with my family and friends, putting together a 1000 piece jigsaw puzzle, and watching animated and mystery movies. I also enjoy family, sea breeze, food, and music whenever I get the chance to visit Belize.
Sochanvimean Vannavuth, Ph.D., LP
Role: Staff Psychologist
Seminar: Diversity
"It is not the world of the survival of the fittest, but it is the world that you always need to be a little kinder than necessary." This is the teaching my parents taught me and siblings growing up. This teaching was not only taught in words but through the acts of kindness. Like many families in a third world country, our family was extremely poor. At times, we found it hard to know where our food would come from the next day. However, my parents have never failed to share food, clothes, or other resources to those in need.
I am a Second generation of the Khmer Rouge survivor. Growing up in Cambodia has taught me a life lesson of humility and resiliency. In addition to the millions of people who were killed in the genocide, a number of people suffer from moderate to severe mental illness. Countless homeless children continue to roam the street looking for food. Cambodian next generations continue to suffer from intergenerational trauma. I have heard many devastating stories from Cambodian villagers concerning the Khmer Rouge. It is my parents' teachings of kindness and strength that give me courage to look at these sufferings compassionately and determine to contribute to this community. With this hope and dream, I decided to fly thousands of miles away from home to gather knowledge in the U.S.
My journey in the U.S. began in 2010, when I was fortunate to receive a scholarship for a doctoral degree in clinical psychology at Alliant International University, San Diego. The challenges in a new country including experiencing minority stress, put my determination to the test, but it was these same humbling moments that gave me an opportunity to grow and validate my strengths. I went on to do an internship at the Counseling Services at Miami University, where my professional identity were nurtured and grown significantly and completed a post-doctoral residency at Counseling and Psychological Services at University of California, San Diego.
My parents have often told me that "life is moments of humility and appreciation". They shared with me the story that I had dengue fever when I was nine months old. Due to the illness severity and lack of medicine, the hospital had already given up on me while my parents were anxiously searching for medicine and a doctor who was willing to see me. At last, they found the doctor, but he informed my parents that "There's a 95% chance your son cannot be saved and if he is saved, there's a high chance he'll be mentally delayed." Although I have been told that story many times, not until these last couple years of facing a great deal of challenges in a new country did I deeply understand what my parents meant. I was not only fortunate to escape death and developmental delay, but to pursue a dream of a greater good.
That story has inspired me to pursue my goal of becoming an authentic psychologist and teacher. In this journey, I have discovered that combing Eastern philosophies with Humanistic and Existential approaches is best described my work as a psychologist. I approach therapy, teaching, supervision, research, and education with contextual, cultural sensitivity, and social justice orientation. One among many things that I have experienced in the U.S is the limitation for a professional to take a stand due to perceived and powerful political limitations. As a minority professional, I have pledge to take a stand against all forms of oppression. More often than not, I feel scared doing so and I do it anyway because that is one small way I could live to support those who came after me to be courageous in the moments needed. I celebrate our differences. I will speak out for you when you are threatened with xenophobia and intolerance. Please do the same for me.
I am a big advocate for humanistic psychology, which its value, despite very relevant, has been faded in today's psychology education and practice. Since 1988, the coverage devoted to humanistic psychology in an average text has rarely passed 2 0r 3 pages, accounted for less than one third of 1% of the average text's total pages. Up to 2017, there has been a slight increase to about 5 and 1/2 pages accounted for a full 1%. Despite the significant contributions of humanistic psychology, the small percentage revealed how little this approach is valued in the mainstream psychology (Churchill, 1988; Henry, 2017). I often asked myself the question what is responsible for the undermining of the importance of humanistic psychology and who is responsible in advocating and reviving humanistic psychology. I am committed to bring forth the value of humanistic psychology; however, I am most passionate about the depths, similarities, and diversity of various theories of personalities. I have been trained in Third-wave cognitive therapy, psychodynamics, family psychotherapy, and Eastern philosophy based psychology (e.g. Metta, Karuna, Mudita, Upekkha). All in all, I humbly, genuinely, appreciatively passionate about diversity of theories of personalities in the field of psychology and would like to continue to learn and hear more from different perspectives.
Kodee L. Walls, Ph.D., LP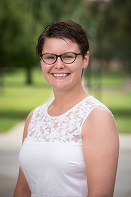 Role: Interim Training Director
Seminar: Biofeedback and Supervision of Supervision
Ball State University, 2016
Pronouns in Use: she/her
I provide individual and group psychotherapy to undergraduate and graduate students, couples therapy, and outreach across campus. Before taking over the interim Training Director position, I served as the Stress Management Program Coordinator. I conducted needs assessments to develop, implement, and evaluate comprehensive stress management and reduction services. I also planned and performed primary prevention training and educational activities related to well-being, stress management, and resiliency.
Theoretical Style: My work integrates client-centered, emotion-focused, and process experiential theories and interventions within a multicultural framework. My clinical work and supervision are grounded in forming a trusting and accepting relationship that honors students' intersecting social identities. I view therapy as an opportunity for students to learn and practice skills and acknowledge and accept painful emotions. These goals allow students to make discoveries about themselves that can help improve how they feel, increase their effectiveness in relationships, and accomplish their academic goals.
Professional Interests: I have a primary focus on the treatment of anxiety and family of origin concerns related to attachment. In terms of a specific population, I am interested in LGBTQ issues and have presented nationally on this topic. I also have expertise in areas related to couples therapy, men's issues, relationship difficulties, and group therapy.
Supervision Model: First and foremost, I believe that to be a competent therapist and supervisor, one must be authentic. With that in mind, I work from a competency-based model of supervision. This model is a metatheoretical approach, which allows me to integrate aspects of interpersonal and developmental styles of supervision. I collaborate with supervisees to increase their awareness and understanding of the use of self in the therapeutic relationship. I collaborate with the supervisee on professional growth and identity development to facilitate their process of becoming a competent and appropriate professional. Integrated throughout my supervision is a multicultural perspective. I work to honor and incorporate the social identities of all three parties (the client, supervisee, and myself) into how we formulate diagnoses, treatment plans, and our conversations about the work.
Personal Interests: Transplanted from Indiana, I love the sunshine, trails, and hills of Manhattan. I'm mostly a homebody, though I do get the urge to shop sometimes. I appreciate the chance to relax quietly at home with my partner and our cat. I am also a huge sports fan and will watch almost any competitive event!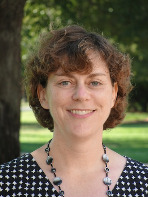 Role: Clinical Director
My career has been devoted to working at university counseling centers and, as a psychologist, I cannot imagine a better job. I enjoy the variety of tasks that I perform, from counseling to supervising interns to presenting. I also find it fulfilling to work with college students. Students face the challenges of achieving academically, choosing a career, and transitioning into the world of work. Additionally, they may face individual challenges that range from adjusting to college, struggles with relationships, mood difficulties, eating and body image concerns, and recovering from traumatic experiences.
Counseling is a unique relationship where clients allow me the privilege of joining with them for part of their journey. It is my goal to create a secure enough space where clients and I can collaborate to move from their initial "thin" description of what is bringing them to counseling to a "thick" understanding. This deeper, richer understanding takes into account the larger context which results in a non-pathologizing viewpoint. Thus, my theoretical underpinnings stem from humanistic and feminist viewpoints. Intertwined with this is the knowledge I have gained from working in the area of trauma and being trained in Eye Movement Desensitization Reprocessing Therapy (EMDR). This has taught me that everyone has the innate drive to heal, but that there is a time and place for everything. Listening to clients, maintaining my curiosity, empowering clients to tap into their innate knowledge of what they need, having compassion for them, and incorporating my knowledge and instincts all combine in counseling to help clients reach their goals.
Supervising doctoral interns parallels my work with clients as I strive to provide a supportive, compassionate environment that also challenges interns to grow. I take a developmental perspective and focus on strengths while encouraging interns to achieve their goals. My internship year was one of tremendous change and was very enjoyable and challenging. My goal is to provide a similar experience for interns as they transition from students into professionals. It is a delight to be part of this process.
Professionally and personally I am always growing and learning. K-State is a great place in which to learn and work with the strong school spirit both on and off campus and the supportive, collaborative environment within Counseling Services. In terms of personal interests, I enjoy spending time with my partner, children and dogs. I also enjoy watching our chickens (yes, you read that right!), reading and knitting.
Additional Training Staff
Role: Outreach coordinator
Seminar: Outreach
I moved to Kansas in June 2002 to begin my master's in English and cultural studies, and haven't left. Upon completion of my M.A. I taught for the English Department here at K-State and then began a doctoral program in human ecology, as well as a graduate certificate in women's studies. I received my Ph.D. in human ecology with a specialization in apparel and textile design in May 2012. Being adverse to all things mathematical (or even resembling math) I chose to do qualitative research for my dissertation. The aim of my dissertation was to discover the voice of the military wife, examine it through a feminist lens, and then translate those voices into artwork that represented the collective, lived experience of the women interviewed. Three methodologies were utilized to analyze and translate the voices of military wives into textile art. These three methodologies: practice-based research, phenomenology, and feminist inquiry provided a suitable structure for shaping the study. Interviews conducted with 22 military wives revealed two overarching themes: militarization and marriage; as well as multiple subthemes. Three subthemes were recognized as being the most prominent: relationships, separation and collective experience. These themes were used as the inspiration for the creation and installation of three textile art pieces.
It was during my dissertation phase that I came to Counseling Services. After have taught courses for several departments (English, apparel & textiles, women's studies), I felt I needed a break from teaching. In 2010 when I was asked to move into an assistantship that provided me with the opportunity to run the University Life Café website, as well as market it across campus and the community, I jumped at the opportunity. Because I had such a great experience here as a G.T.A., I applied for the position of Online Programs Coordinator and one week before I defended I was offered the position, which I obviously accepted. Over the years the position has evolved to include not only the agency's online programs, but its outreach as well. Each semester we do numerous outreach events, presentations, tablings, workshops, and even an art contest. Somehow, with the help of my G.T.A., we manage to reach out to thousands of students and make them aware of our services. I am passionate about outreach and belong to the AUCCCO, which provides me with new and exciting ideas for engaging students. I love leading the Outreach seminar and getting to know the interns and their individual interests, as well as getting to know them on a personal level.
Originally from Southern California, I have lived all over the country due to my husband's Army career and my parent's decision to move from California to the Midwest during my high school years. Dom and I have been married for 25 years and have one son, Logan, who is also in the military, currently stationed in Monterey, California. In my free time, I breed Lykoi cats (also known as the "werewolf cat"), read, put together puzzles, sew and cook. I love leading the Outreach Seminar and getting to know the interns and their individual interests; I look forward to meeting you and working with you in the coming year.
Role: Office Manager
I am the office manager at Kansas States' Counseling Service, where I ensure that the daily operations of the office run smoothly. Since I joined Counseling Services in 1997, I have been maintaining and ensuring security for technology, managing the data and student accounts, serving as a supervisor as well as serving on the training, clinical, and the administrative teams. Formerly, I worked with the Public Affairs Division of Kansas Farm Bureau. I attended Manhattan Area Technical College where I completed coursework in Office Administration.
I am an active member of the campus community by being on or chairing many campus committees and I am currently the President of University Support Staff Senate.
I have been a resident of Manhattan since moving here from a small Kansas rural farming community in 1997. Though I love photography and in particular photographing wildlife in the mountains of Wyoming and Montana, my first love would be my six grandchildren. They keep me quite busy with their endless activities of football, volleyball, softball and whatever else they find to enjoy.