Kat Chats
Provided to the K-State Community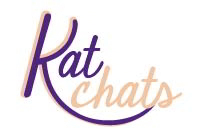 Counseling Services is committed to a campus environment that promotes and enhances human strength and positive mental health practices. In order to meet this commitment we provide presentations on timely topics. If you have questions please contact us (785)532-6927. View previously recorded presentations.
Spring 2019 Presentations
All presentations are held on Tuesdays from 4:00-4:45 pm in Leasure 13

February 19, 2019
Adaptive vs. Maladaptive Perfectionism
Mallory Garza--Doctoral Psychology Intern
Perfection can manifest itself in one of two different forms: that which is adaptive and that which is maladaptive. This Kat Chat focuses on distinguishing between these two types of perfectionism, while also providing insight on how to foster what is helpful to us and overcome what is not.
March 19, 2019
Adult Friendships in College and Beyond
Annie Connelly--Doctoral Psychology Intern
Academics isn't the only thing that gets harder after high school. Making and keeping friends is trickier now too. The size of this campus can make it hard to know where to start. In this Kat Chat, learn some step-by-step strategies to making friends on campus and navigating common friend problems.
April 16, 2019
Cultivating Mindfulness and Compassion for Self and Others
Nisha Kumar--Doctoral Psychology Intern
Have you ever walked across campus and not pay attention to your surroundings or spoken with a friend but not remember what they said after the conversation? Many of us are often so preoccupied with work, school, and other responsibilities we are often not living in the present moment. Along with living in the past or the future, we tend to criticize ourselves for our shortcomings. This Kat Chat will discuss the benefits of mindfulness and self-compassion and provide tips for being mindful and compassionate towards ourselves and others in our daily lives.