Kat Chats
Provided to the K-State Community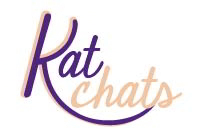 Counseling Services is committed to a campus environment that promotes and enhances human strength and positive mental health practices. In order to meet this commitment we provide presentations on timely topics. If you have questions please contact us (785)532-6927. View previously recorded presentations.
Spring 2018 Presentations
All presentations are held on Tuesdays from 4:00-4:45 pm in Leasure 13

January 30, 2018
Sticks and Stones: Words CAN Hurt
(a joint presentation with the Student Access Center)
Most of us are familiar with the saying "sticks and stones may break my bones, but words will never hurt me." Unfortunately, words CAN hurt and the language we use has the power to divide or unite us. During this session, we will discuss ableist language and why it is important to think about the language we use on a daily basis. Participants will leave with an understanding of ableist language, ideas for alternative language to use, and strategies for addressing ableist language when they hear it.

February 13, 2018
The Language of Love
Richelle Dadian (pre-doctoral intern)
Come get tips and tricks for how to have healthy and helpful communication in romantic relationships! We will discuss effective communication strategies for reducing miscommunication and increasing understanding. We will have an open discussion of how we can effectively communicate sexual desires and boundaries.
February 20, 2018
Don't Stress! De-Stress!
P.A.W.S. (Peer Advocates for (m)ental Wellness and Success)


Feeling overwhelmed by school, work, and your personal life? Fear not! This interactive stress management presentation will help you identify what is most stressful in your life and explain the negative effects of stress. We will equip you with skills to manage your stress in the moment as well as for the long term.
February 27, 2018
Body Dissatisfaction and Eating Disorders: Not Just Female Problems
Dr. Ryan Staley
A growing body of research suggests a significant proportion of men acknowledge some level of dissatisfaction with their bodies, which, among other factors, can increase risk for the development of eating disorders. Men, however, tend to be more silent about their body image concerns for a variety of reasons, including feelings of embarrassment and shame. This Kat Chat will be a great opportunity to learn more about challenges many men face regarding body dissatisfaction and eating disorders, related risk factors, how they differ from women, warning signs of eating disorders, and strategies for prevention.
March 6, 2018

Breaking the Chains of Relationship Violence
Cheryl Taliaferro (pre-doctoral intern)


Relationship violence is considered to be a worldwide issue, with many believing that it only involves physical abuse. However, there are other forms of abuse (e.g., verbal, emotional, sexual, mental, financial, etc.) associated with relationship violence. Come learn about the different types of abuse, the effects it has on an individual's well-being, and ways you can fight against relationship violence. You can make a difference!
March 13, 2018

Staying Safe Over Spring Break: Alcohol 101

P.A.W.S. (Peer Advocates for (m)ental Wellness and Success)

Due to technical issues, this Kat Chat is unavailable. Please see Spring 2017 archive for relevant material.

March 27, 2018
Extinguishing Burnout!
Eugene Kogosov (pre-doctoral intern)
You have classes, tests, papers, jobs, clubs, families, relationships, etc...! The list goes on and on, and all of this may lead to you feeling burnt out. Balancing all these areas can be very difficult, and may lead to excessive amounts of stress. You are not alone. Come join me as I discuss how common burnout occurs for undergraduate and graduate students, what leads to burnout, and effective strategies on how to reduce or eliminate burnout.

April 3, 2018
Below the Surface: All About Suicide
P.A.W.S. (Peer Advocates for (m)ental Wellness and Success)


Although it is not typically comfortable to talk about, suicide is an important topic to be educated on as it affects college students nationwide and on our own campus. What are the warning signs for suicide? How do you help a friend who is having suicidal thoughts? What can you do to support someone after a suicide has occurred? All of these questions and more will be discussed during this interactive presentation.
April 10, 2018
The Pursuit of Perfection
Melissa Miller, LPC


Tired of feeling like you never measure up to your own standards? Are you crumbling beneath the pressure from your Inner Critic? If you identify yourself as a perfectionist or struggle with the constant fear of failure, then this presentation is for you! Come learn about why pursuing perfection isn't so wonderful after all and how to increase your own self-compassion.
April 17, 2018
The Body Keeps Score: The Connection Between the Physical and the Psychological
Auma Tindi (pre-doctoral intern)
In the present age where humans are connected globally through the internet, and personally through hand held devices we are exposed to a wide variety of images and news content. As a result, our minds feed on the beautiful, the graphic, and, even, the horrific. How do our brains process the information it receives? And where does this information go? Come join in an interactive session discussing the ways in which our mind works when attempting to deal with the daily media deluge it receives.
April 24, 2018
Surviving Finals
Melissa Miller, LPC

It's almost finals week. Are you finding it difficult to control your stress, manage your time, and fight procrastination? If you answered yes to any of these, this presentation is for you! We'll discuss ways to better understand your emotional needs and what's causing your stress. We'll explore ways to effectively manage your time so you don't have to become a hermit. We'll also discuss ways to fight against procrastination, even if it's productive procrastination; for example, you may not have written your 10-page paper, but your bathroom has never been cleaner! We can help with that.