Administrative Core
The Administrative Core (Admin Core) serves as the central hub for all CNAP activities and is integral in providing the overall leadership, administrative and fiscal management, and evaluation of the Center. The Admin Core's overall goal is to support the success of our junior investigators and research cores. The Admin Core consists of the Center Director, Associate Director, Research Core Directors, our external and internal advisory committees, mentors for each research project and pilot grant, as well as Admin Core staff.
The Admin Core is responsible for administering CNAP's mentoring program, recruiting and selecting pilot grants for funding, facilitating the Scientific Exchange Network, and managing Center events such as our weekly brown bag seminar and training workshops. CNAP also offers increased support for research grant proposal submissions through the Admin Core, and manages the Piestar evaluation system for all CNAP programs and projects.
Leadership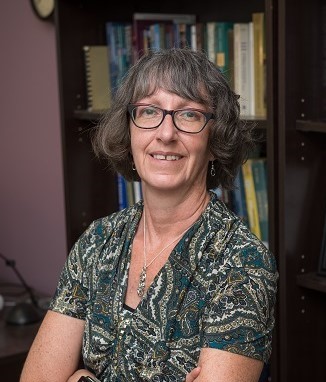 Dr. Kimberly Kirkpatrick is a University Distinguished Professor in Psychological Sciences and has served as CNAP's Center Director since its inception in 2017. Her research focuses on neural and psychological mechanisms of impulsive choices in rodents and humans. Dr. Kirkpatrick has substantial experience in mentoring graduate students, postdocs, and faculty members within and outside of her department. Dr. Kirkpatrick oversees all aspects of CNAP, including the projects and pilot grants, research cores, and all programs. She works closely with Admin Core faculty and staff in monitoring center progress and obtaining input on issues encountered in managing the projects, cores, and programs.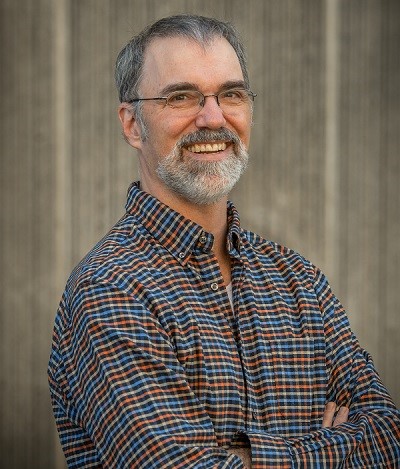 Dr. Lester Loschky is a Professor in the Department of Psychological Sciences where he directs the Visual Cognition Laboratory. His research examines scene gist perception and perception of causality in moving images using cognitive measures coupled with eye tracking. Dr. Loschky has extensive experience mentoring graduate students and post-doctoral fellows. As Associate Director, Dr. Loschky assists the Center Director with semi-annual evaluation meetings and other administrative meetings, and assists with oversight of center programs (such as the pilot grants and SEN).
Research Core Directors
Three research cores, located on the K-State campus, support CNAP projects, pilot grants, new faculty recruitment, and programs. The core directors all have strong expertise in relevant research areas that their cores support.
The Behavioral Neuroscience Core is directed by Dr. Charles Pickens, who is an Associate Professor in the Behavioral Neuroscience program at K-State.
The Electroencephalography Core is directed by Dr. Alexandria Zakrzewski, a Research Assistant Professor with expertise in cognitive neuroscience.
The Neuroinformatics Core is directed by Dr. Daniel Andresen, a Professor in Computer Science and Director of the Institute for Computational Research in Engineering and Science.
Advisory Committees
The CNAP External Advisory Committee (EAC) and Internal Advisory Committee (IAC) assist the Director and Associate Director with overall management of CNAP. The EAC includes scientific experts who meet semi-annually to conduct evaluations and assist with decisions such as pilot grant and replacement project selection, graduation recommendations, and other major decisions as needed.
Current EAC members include:
The IAC is comprised of institutional leaders at K-State who provide input on center management, participate in Center evaluation activities, assist with faculty recruitment and program implementation, provide input on mentoring of the research project and pilot grant leaders, provide input on research core developments, and contribute to training and development workshops.
Mentors
Each of our CNAP-funded research projects is assigned two mentors to support the project leader's success. In most cases, this will include both an external mentor who has expertise in the relevant field of research, and an internal mentor who has general expertise and a strong research and grant funding track record. Pilot grant leaders generally have one mentor who is an expert in their field of research and can support the junior investigator in accomplishing the aims of their pilot project. For a full list of mentors, please see our Projects and Pilot Grants.
Featured Faculty
With support from our COBRE award, the CNAP Admin Core has facilitated the hiring of exceptional new faculty researchers in neuroplasticity. This contributes directly to our overarching aim of developing a critical mass of researchers in cognitive/neural plasticity.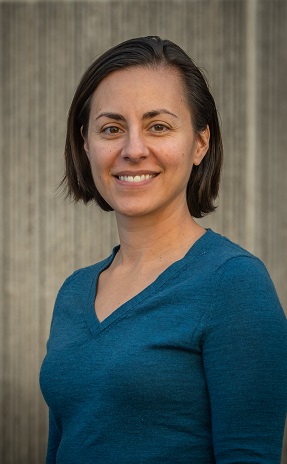 Dr. Maria Diehl studies the neural mechanisms of fear and avoidance in the context of social behavior using electrophysiological and optogenetic approaches. She found an inhibitory signal in the prelimbic prefrontal cortex that is required for platform-mediated active avoidance and mapped the bidirectional outputs of prefrontal circuits that guide avoidance. In 2015, Dr. Diehl was awarded a postdoctoral National Research Service Award from the National Institutes of Health to carry out these studies. She received a Bachelor of Science degree in neuroscience and behavioral biology from Emory University in 2004, and her Ph.D. in neuroscience from the University of Rochester School of Medicine and Dentistry in 2013. After completing a postdoctoral research fellowship at the University of Puerto Rico School of Medicine in San Juan, she was hired with CNAP support as an assistant professor in the Department of Psychological Sciences at K-State in August 2019. She received a K-INBRE research developmental grant in May 2021 to study the effects of social interactions on the neural circuits of fear and avoidance.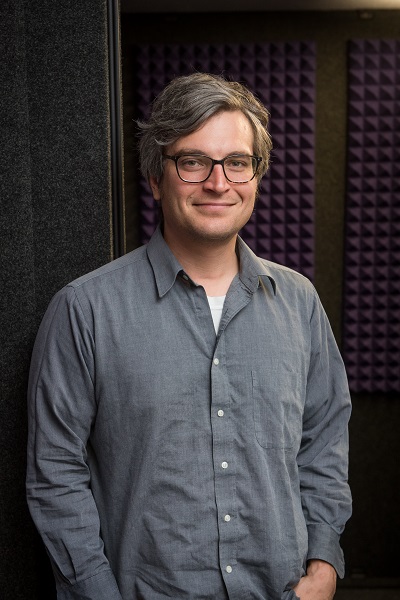 Dr. Matthew Wisniewski's research program examines the processes that underlie experience-related changes in auditory perception, and the roles of attention and memory in listening performance. His research approach is interdisciplinary, using methods from psychoacoustics/psychology, cognitive neuroscience, and neural network modeling. This research serves the applied realm by informing the design of training regimens for mitigating hearing deficiencies. It serves the theoretical realm by addressing how multiple learning processes shape our perception of sound. Dr. Wisniewski joined K-State in 2018 after serving as visiting faculty at the University of Richmond. He earned a bachelor's degree in psychology at the University of Buffalo, SUNY, in 2007, and a Ph.D. in cognitive psychology from the same institution in 2013. Following his Ph.D. program, Dr. Wisniewski completed a postdoctoral research fellowship at the U.S. Air Force Research Laboratory. He has been awarded two CNAP pilot grants since joining the CNAP team, and he also serves as the EEG Core's technical advisor.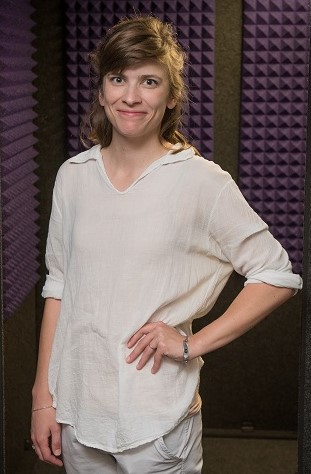 Dr. Alexandria Zakrzewski joined CNAP in Fall 2018 as a Research Assistant Professor in the Department of Psychological Sciences. She currently serves as the Electroencephalography (EEG) Core Director. As EEG Core Director, Dr. Zakrzewski maintains and supports space, equipment, and resources for CNAP researchers to conduct EEG research. She received her bachelor's degree in psychology and philosophy from Saint Mary's College in 2008, and then her master's from the University at Buffalo, SUNY, in 2013 before completing her Ph.D. in cognitive psychology in 2016 (also at the University of Buffalo, SUNY). Her research focuses on metacognition ("cognition about cognition") in perception, memory, and learning. In 2019, she received a pilot grant from CNAP which supported her work to examine the neural correlates of individuals' metacognitive judgments (e.g., confidence) using EEG. This work contributes to her goals of understanding how training can improve metacognition and what associated neural plasticity might occur as a result.