News Features
Riley County Vision 2025 Awarded for Excellence
by Lauren Swirbul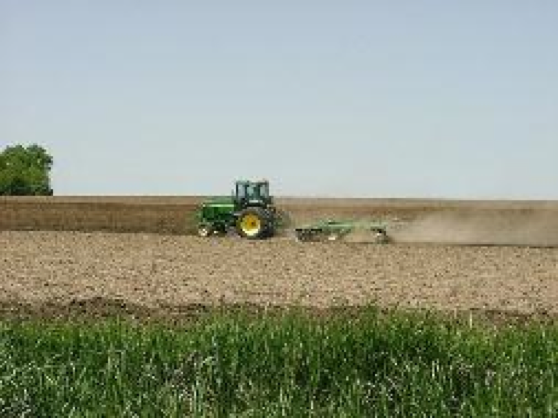 Riley County has been growing exponentially over the past few years. Along with the rapid growth comes the conflict over land between agricultural use and residential use. In response, the Board of County Commissioners came up with a comprehensive plan to develop a planning solution for Riley County called Riley County Vision 2025. The planning process of Riley County Vision 2025 started in 2005 with public opinion surveys of what citizens thought of the current land use issue.
In Oct. 2009, the Board of County Commissioners appointed a 25-member committee from organizations that would successfully contribute to the inclusive plan. Committee members included local builders, realtors, developers, township officers, school district members, and the sand and gravel industry. The committee was charged with addressing three aspects of the issue. The first aspect was to examine the relationship between private property and the furtherance of the public health, safety, and general welfare. The second was to determine the appropriate balance of private property rights and the public good and develop principles that will be used to make decisions regarding future land use in Riley County. Finally, the committee needed to make specific recommendations to the Riley County Planning Board and the Board of County Commissioners. Kansas State University's Institute for Civic Discourse and Democracy (ICDD) was then contracted to help organize and facilitate all committee meetings.
The committees created a Land Evaluation Site Assessment (LESA) to have residential projects approved and to ensure nearby citizens were aware of the rights of nearby agriculture uses.
Riley County Vision 2025 incorporated and engaged the public in this issue by holding seven public meetings to discuss balancing property rights. In the end, the project had a significant amount of support from the public.
The project was awarded the 2010 American Planning Association Kansas Chapter Award. The award consists of five categories including New Horizon, Sod Buster, Pioneer Award (urban), Pioneer Award (rural), and Ad Astra. Riley County Vision 2025 won the Pioneer Award (rural). The award honors excellence in plans, individuals, and organizations. In addition, the project was recently recognized by the National Association of County Planners and will be awarded at the American Planning Association National Conference in Boston on April 10, 2011.
"We are currently working on implementing regulations and have had a couple of discussions with the Riley County Planning Board regarding draft language," said Monty Wedel, director of the Riley County Planning and Development Department. "We hope to have the entire draft regulations completed for discussion with the Board at their May meeting."
Riley County Vision 2025 will continue to tackle the problem of land use in the area. The Board of County Commissioners will implement the comprehensive plan by adopting the new land regulations. Public meetings will be scheduled to review land development plans.