News Features
Human Ecology Professor Awarded Faculty Extension Excellence Award
by Leigh Luina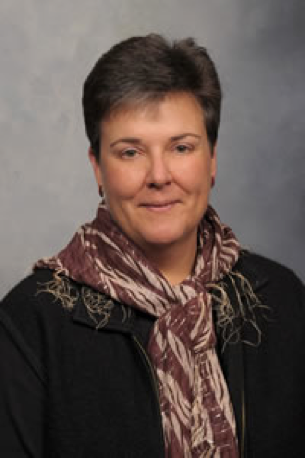 The College of Human Ecology awarded the Faculty Extension Excellence Award and $2,500 to Elaine Johannes, for her work with the "Get It-Do It" program. Johannes is currently an assistant professor and Extension specialist and coordinator of the youth development master's program in the School of Family Studies and Human Services at Kansas State University.
The College of Human Ecology developed the Faculty Extension Excellence Award for a faculty member who develops and implements Extension work with a single theme that benefits the state of Kansas. The College of Human Ecology Foundation Funds gives the $2,500 to the winner.
Johannes founded the "Get It-Do It" program. This program is a community-based organization, which works to improve the health of citizens by engaging the young people to promote healthy activity and eating habits within their communities. Johannes found that this type of health promotion is most effective when the community and citizens come together to implement these programs.
Johannes explains the importance of the program within the community, "our outcomes are promoting health and there is more understanding of health behavior and more willingness of the community to invest their resources in health outcomes." This program gives young people the chance to implement healthy actions and habits within the communities.
"It's the capacity that young people build to have a voice, to know they can influence community and the wonderful relationship between youth and adults," said Johannes.