Chapman Center Update
The Chapman Center for Rural Studies has worked to preserve American history since 2008. Comprised of four faculty members, five student interns, and seven student support workers, their mission is to commit to researching, preserving, and sharing the history of rural Kansas. Research initiatives such as The Lost Kansas Project and Track to Settlement, are just some of many enterprises the Center has worked on in recent years.
Executive Director, Dr. Bonnie Lynn-Sherow, keeps her students busy researching the histories of rural areas and lost towns. Students in her History of Indians in North America class visited the Allegawaho Memorial Heritage Park in Council Grove, Kan. and viewed the ruins of the Kaw Nation along the two-mile Kanza Heritage Trail.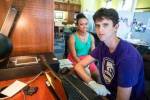 Intern Michael Spachek presented his discoveries from Wabaunsee County towards the turn of the 20th century. Spachek had uncovered the history of 26 land-owning African American farming families. This narrative project gave a voice to those whose story had almost been forgotten. To view Spachek's findings, please visit https://ruraltelegraph.wordpress.com/2015/02/02/a-rediscovered-legacy/.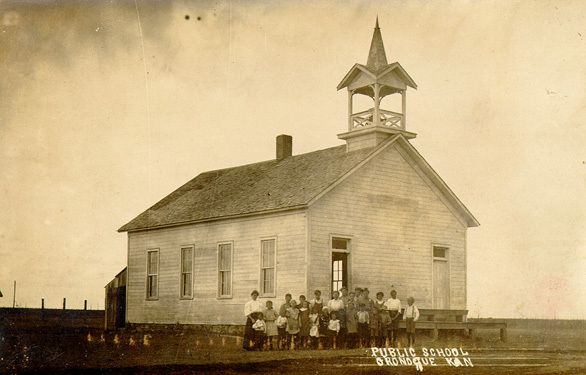 Additionally, student support worker Samuel Field's research on the lost town of Oronoque, Kan. highlighted another missing piece of Kansas history. The town of Oronoque grew quickly following the completion of the Burlington railroad in 1885. Unfortunately, fires in the early 1900s and finally, the Great Depression, ultimately led to the town's abandonment. Today, all that remains of Oronoque is a small house, a timeworn lumber company, and a cemetery. To view Field's research, please visit http://lostkscommunities.omeka.net/items/show/178.
Please visit www.k-state.edu/history/chapman to learn more about the Chapman Center for Rural Studies.