Rachel Sowers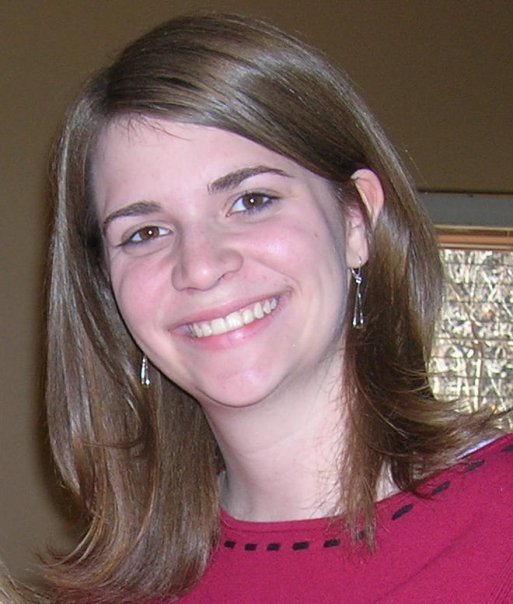 K-State graduation year: May 2007
Degree: BS in Secondary Education, with an emphasis in Social Studies
Current employer: USD 289 Wellsville Middle School
Position: 7th grade Social Studies Teacher
Describe the process of choosing your major.
I always enjoyed working with kids and I always loved history, so I wanted to combine them. I decided by the end of my 8th grade year that I wanted to be a middle school history teacher. As I continued to research careers in high school, I was always encouraged to pursue my dream of being a teacher, so it was a very easy choice for me.
What activities/organizations were you involved in while in college?
Alpha of Clovia 4-H Scholarship House

College of Education ambassadors

K-State ambassadors to Johnson County

Campus Crusade for Christ
Did you complete an internship or have related work experience prior to receiving your job?
I worked in the Career Center for 1.5 years while I was in college, which I felt was a great experience for me. I was able to work with many different types of people who were exploring majors and careers, and learned to address people's needs in helpful ways.
I also spent the last semester of my college career as a student teacher instructing sophomore and junior social studies. This experience really guided me as I prepared to teach in a classroom full time and helped me make some important decisions about where I wanted to apply for my first job.
Describe the process of finding your first job.
My first experience with interviewing for teaching positions was through the mock interviews offered at K-State. I got great suggestions on how to improve my interview skills, and I had a better idea of what to expect when I went for the real thing.
I was also able to network with potential employers at the career fair, which led me to some actual interviews as I prepared to graduate.
During my student teaching semester I spent quite a bit of time searching school district websites for open positions at both middle schools and high schools. I sent in several applications and resumes through district websites and hand delivered others. I was called for an interview at one school district but wasn't offered the job, so I kept applying. Right after graduation I found the listing for my current position, and I was offered the job on the day of my interview.
Briefly describe a typical day at your job.
I report to work at 7:20 a.m. I prepare for the day by getting the room ready for students and doing any needed paper work. The bell rings for students to go to class at 7:40, and classes start at 7:50.
Our class periods are 45 minutes long so we have five periods before our lunch. Following lunch, we have reading time and then two periods in the afternoon. During the day I teach four sections of social studies and one section of a history elective, oversee students for 30 minutes of reading, and then have a planning period for both team and personal planning.
Our school day ends at 2:45, and teachers may leave at 3 p.m. I usually have meetings for the organizations I sponsor before school at 7 a.m. or during our lunch time. I help with some activities after school when needed for a sports event or school dance.
What do you enjoy most about your job?
I love my job because of my students and the staff I work with at my school. I like working with middle school students because they love to ask questions and most want to learn. They will come into the room wanting to know what they will learn about in class and enjoy participating in classroom activities.
I also work with a great staff of teachers, paraprofessionals, and office staff. We work well as a team and support each other. My 7th grade team works especially well together because we build on each other's strengths and weaknesses to make our grade level very successful.
What are the most challenging aspects of your job?
I think the most challenging aspect I deal with in my job is student misbehavior and attitudes towards learning from the students who don't want to be at school or don't feel they need to study.
Middle school students love to interact with their classmates, and they often want to do this during class time instead of listening to the teacher. In middle school we also see a lot of conflicts arise between students in the hallways and during lunch, and disagreements can quickly explode. I also struggle with students who don't want to study outside the classroom, so their grades suffer due to the lack of effort. However, it's usually a small group of students that cause these problems, and they aren't a reflection of the whole class or grade level.
What advice would you give someone interested in your field?
If you are considering teaching, take any opportunity you can to get into the classroom to see how other teachers do things and handle situations before you have your own class. Ask questions of veteran teachers to make sure you are making the right choice for you. Make sure you love working with kids and want to work hard to make them successful.
When you start your first job, remember you can learn so much from experienced teachers. I suggest you find a mentor at your school. Many schools will assign you a mentor as a first-year teacher, but if you aren't given one, then try to find someone in your subject area.
They are great to help you get adjusted, show you where to find materials, and can answer your questions along the way. Finally, go to as many school events as you can outside the regular classroom to show your students you care about them and help them celebrate their achievements. I am the sponsor for the Student Council, the National Junior Honor Society, and the Fellowship of Christian Athletes for the middle school.