Mark Schulhoff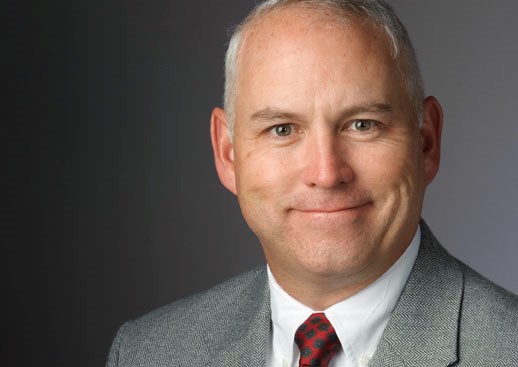 K-State graduation year: 1988
Degree: B.S. Computer Science
Current employer: Cerner
Position:Vice President
How many times, if any, did you change your major during college?
Describe the process of choosing your major.
I knew I wanted to be a computer programmer when I was in high school. We had classes that taught programming, but back then the students quickly became more knowledgeable about programming than the science teacher that taught the class.
What activities/organizations were you involved in while in college?
Did you complete an internship or have related work experience prior to receiving your job?
Internships weren't as important when I was in school as they are today. I did have a part time job as a programmer while I went to school, which helped me know that I was in the right field.
Describe the process of finding your first job.
I probably had 20 interviews across a lot of different areas related to software development over about 6 months. I interviewed in Chicago, Dallas, Fort Worth, Oklahoma and Kansas City. I met with fellow Kansas State graduates at each of the companies that I visited and all were great, which made deciding where I ultimately went to work a very difficult decision. Ultimately what helped me decide is that I wanted a company that focused on software development as a core part of that companies work. Many of the companies I interviewed with were great companies, but I wanted one that a software developer could rise up the ranks and even be CEO some day.
What do you enjoy most about your job?
Working with great people and working in a field that made a difference to society. There are always going to be days where work can be a grind, but being committed to the work you're doing and doing it side by side with other dedicated professionals makes everything worth while.
What are the most challenging aspects of your job?
The criticalness of the work we're doing. Software is embedded in everyone's lives. And it's more and more critical to people's success at any given time. Getting it right so that people have a good experience can put a lot of pressure on you.
What advice would you give someone interested in your field?
If you love to program, go for it. There is a huge demand for software developers and that demand isn't going to go away.
Has your career path taken any unconventional turns that you never would have expected?
I don't know about unconventional, but I thought I would write software for a lot longer than I ended up. Because of the growth our company, I moved pretty quickly into leadership positions and out of day to day programming. In the long run it was great for me professionally and my ability to program is what opened the doors for me.