Nick Moeder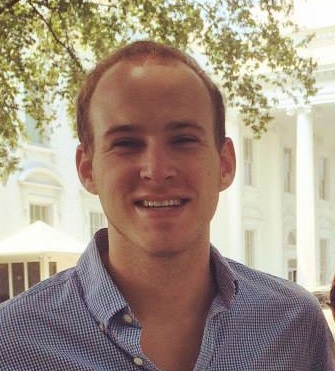 K-State graduation year: May 2013
Degree: BS in Accounting and Finance, International Business Certificate, Leadership Studies Minor
Current employer: Ernst and Young - Kansas City Office
Position: Assurance Senior
How many times, if any, did you change your major during college?
Changed my major probably twice but changed my mind about five times.
Describe the process of choosing your major.
I came into college not really sure what I wanted to go into. I really liked math classes in high school, so I entered initially in engineering. After taking a few freshmen classes, I discovered I wasn't all that interested in engineering. I switched to Open Option, where an advisor helped me think about different major and career options. I ultimately decided on Business Administration, specifically Accounting; I thought it was a great choice of something that I was both good at and enjoyed doing. After benefiting from an internship my junior year, I added Finance as a second major.
What activities/organizations were you involved in while in college?
Blue Key Senior Honorary

Student Foundation

Delta Sigma Phi Fraternity

School of Leadership Studies
Did you complete an internship or have related work experience prior to receiving your job?
Yes, I had two internships with Koch Industries in Wichita, Kansas. The first summer, I worked in Koch Supply & Trading as a Trade Accounting Analyst, specifically in the derivatives trading group. The second summer I worked in Koch Fertilizer, in the mid-west plant accounting group. I'd recommend doing at least one internship for all business students. It's a great opportunity to network with professionals in your field, get a good glimpse of what a job would look like with a company, and often can lead to a full-time job offer.
Describe the process of finding your first job.
During the Spring of 2012, I interviewed for Ernst and Young's summer leadership program – a two day event where students come on site and are able to learn about the firm, and interview for open positions. Through that opportunity, I was offered a full time position, and accepted with the firm before my final year at K-State even began. The College of Business provides so many opportunities for students to get connected and network with professionals from various companies through different on-campus programs and events.
What do you enjoy most about your job?
My role is a great mix of analytical thinking, problem solving and teamwork. I enjoy the challenge of working with both my "hard" and "soft" skills at work every day, as I work with our clients and other members of our EY teams. As I have the opportunity to work on many different clients and across all aspects of accounting, I've found that no day is the same and enjoy the unique challenges that come each day. Additionally, I've found a lot of value in working and learning with some outstanding professionals who have taught and mentored me along the way.
What advice would you give someone interested in your field?
There are a lot of great roles and companies in the world of business and accounting. I would recommend to any student at K-State looking into a major in this field to seek a mentor or someone in the "real" world who can offer you're his or her perspective on their career path and experience. I've been able to learn a ton from those who have had business experiences before me, and it's been an incredibly rewarding learning experience to help shape my path. Additionally, take advantage of all of the opportunities there are on campus to network and develop both personally and professionally. There are great programs on campus from the professional advantage program to getting involved in leadership roles and organizations that can build your professional development and make you a better person and student.
What were the major lifestyle changes your first year out of college that made the transition hard from college to the world of work and how did you adapt?
One of the things that was tough for me in the beginning was the difference in constant feedback. As students in college, we are constantly being evaluated and told how our performance is doing by receiving grades and feedback from professors and peers. In the profession, there is still feedback, but it comes less often and is more informal in nature on a normal basis. It's much more important to take an active role in seeking feedback and ways to improve and continue to grow.
What was the one thing you did in college that has had the most impact on your life or career?
Making a commitment to personal development was incredibly beneficial to me during my time at K-State. Seeking out mentors, working on goal-setting, developing a personal brand, and focusing on growing professionally is something that helped me a ton at K-State, and has carried on into my priorities in the working world.