Lisa Metzen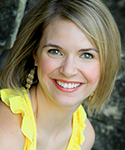 K-State graduation year: May 2005
Degree: Bachelor of Science in Biology with emphasis in Pre-Dentistry
Other degree received: Doctor of Dental Surgery (DDS), University of Missouri-Kansas City, May 2009
Current employer: All Smiles Dental Care in Minneapolis, Kansas
Position: Associate Dentist
How many times, if any, did you change your major during college?
Twice. I changed my major a couple times because I was unsure if I wanted to definitely pursue dentistry. I switched from Biology into Secondary Education and then back to Biology.
Describe the process of choosing your major.
In my junior year of high school I had to research a career of my choice in my English course. I chose to research dentistry. After I completed the assignment I was still interested in this field, so I visited K-State and talked with the pre-dental advisor who recommended that I consider getting a degree in biology.
To apply to dental school you don't have to have a specific degree. You can major in whatever you like but you must have certain pre-requisite courses which are mainly science courses. Most pre-dental students major in one of the sciences for this reason since it fulfills both your reqiurements for your major and also dental school prerequisites.
After my first year at K-State I worked for an orthodontist in Topeka for the summer. It was at that point that I knew how much I enjoyed dentistry. I was always excited to go to work, and the day went by so fast because I really enjoyed the job.
What activities/organizations were you involved in while in college?
Kappa Kappa Gamma sorority
College of Arts and Sciences Ambassadors, president
Research assistant in the Department of Biology
National Society of Collegiate Scholars
Cadaver Team for Human Body course
Student instructor for Principles of Biology
Pre-Dental Club, secretary
Did you complete an internship or have related work experience prior to receiving your job?
I worked as a dental/orthodontic assistant in three different offices for almost two years. I took and developed x-rays, assisted the doctor, and prepared dental impressions. I really enjoyed working with the patients and learning about dentistry.
Describe the process of finding your first job.
I sent out my resume to several dentists in the area, declaring that I was seeking employment. At a dental conference at my dental school I attended a job fair to meet potential employers. Over a six-month period I shadowed/interviewed with several dentists before signing a contract for employment.
Briefly describe a typical day at your job.
7:45am: Review patients/procedures for the day
8:am-5:00pm: Perform dental procedures (fillings, root canals, crowns, bridges, extractions, implants, dentures) and hygiene exams, complete treatment notes, patient phone calls, read research articles, treatment plan cases
What do you enjoy most about your job?
I enjoy using my hands to improve a person's physical well being and working in a small intimate setting as opposed to a large corporation. Dentistry is often an area of anxiety for many patients and I love the challenge of making our environment relaxing and enjoyable for those with fear. I also enjoy developing relationships with my patients and their families.
What are the most challenging aspects of your job?
It takes refined physical skills and good hand-eye coordination to perform dentistry, and the knowledge required to be a competent dentist is extensive. Also, managing employees can be difficult at times.
What advice would you give someone interested in your field?
Spend a lot of time shadowing or working in dentistry. Learn whatever you can about business and dentistry before dental school. This is a very challenging career but very rewarding at the same time.
How have any changes in your life situation affected your career path?
My husband and I now have three children. Due to the busyness of our family, we have decided for me to work part time (2 days a week) while our children are young and my husband is building his business. I am very fortunate that this is possible in dentistry and in my office. We have moved twice while I have been practicing dentistry and have had success in quickly finding employment for me each time.
What tips do you have for current undergrads about opportunities they should definitely take advantage of while they are in school?
I had the opportunity to be on the Cadaver Team while taking Human Body my junior year. This was a wonderful experience and I would definitely recommend to take advantage of this awesome opportunity while at KSU!
Looking back, I wish I would have finished my minor in business. Working in a small business environment I have had many duties related to management, marketing, finances,and accounting and it would have been helpful to have that background.
Do you keep in touch with your college classmates?
I keep in contact with many friends and classmates from KSU. Many lifelong friendships started in Manhattan. Those relationships have given me connections not only affecting my career but my life in general.
For more information, Lisa can be reached at lisa.metzen@gmail.com