Nathan Menne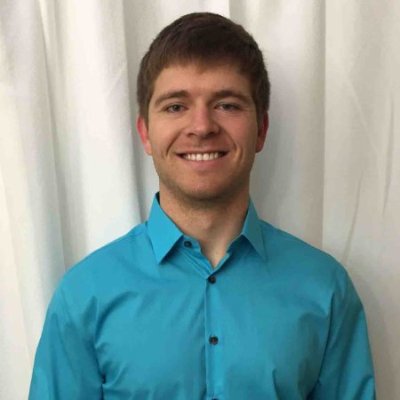 K-State graduation year: May 2014
Degree: Operations & Supply Chain Management and General Management
Current employer: Foot Locker, Inc.
Position:Operation Supervisor
Describe the process of choosing your major.
I always wanted to get a business degree because it gives you a lot of options and limitless ceiling, but I never thought about the logistics path until I took an Into to Operations & Supply Chain course. It almost appeared to be a mix between business and engineering which aligned with my strengths.
What activities/organizations were you involved in while in college?
Intramural Sports
Executive Mentor Program
Did you complete an internship or have related work experience prior to receiving your job?
I interned for ConAgra Foods as an operations management intern in Decatur, AL the summer before my senior year. At that location we processed wheat into flour for the wholesale market. I was responsible for some inventory projects which helped prepare me somewhat for what I do now in a warehouse, but wheat is a lot different than a pair of Jordans.
Describe the process of finding your first job.
My first job was an area manager for Nike at one of their distribution centers. It took me more than 2 years of networking to get that opportunity. My mentor through the Executive Mentor Program worked for Nike at the world headquarters in Beaverton, OR. I was constantly asking him to connect me with leaders throughout the organization, not to ask for a job but to just learn from their experiences and get advice. I probably connected with a dozen people before someone referred me to a logistics recruiter for Nike. They flew me to Memphis for a panel interview, tour, and some Nike gear. I had a few follow up interviews over the few weeks after before I accepted an offer to start a month after graduation.
Briefly describe a typical day at your job.
A typical day starts with me planning for the operations success. I have to determine what our goal is, what each department needs to do, how much resources are needs, and are they in the right area. Once everything is planned and positioned correctly, then I am in constant communication with the supervisors across the facility. The day consists of continuous roadblock and adjustment that need to be made in order to meet our goal.
What do you enjoy most about your job?
There are a lot of moving parts in distribution, but when you plan accordingly and the team works in unison towards a single goal you can accomplish things that a group of individual cannot. What I enjoy most about my job is seeing a team work together.
What are the most challenging aspects of your job?
The most challenging aspect of distribution is probably how dynamic it is. There is no such thing as a 'routine' day when you work in a distribution center.
What advice would you give someone interested in your field?
Being a leader will propel you much further in any sort of operation than being the smartest person on the team. If you go into the day focused on being a better leader, you will eventually be successful.
For more information, Nathan can be reached at nathan.menne@outlook.com