Jorge Eduardo Mendoza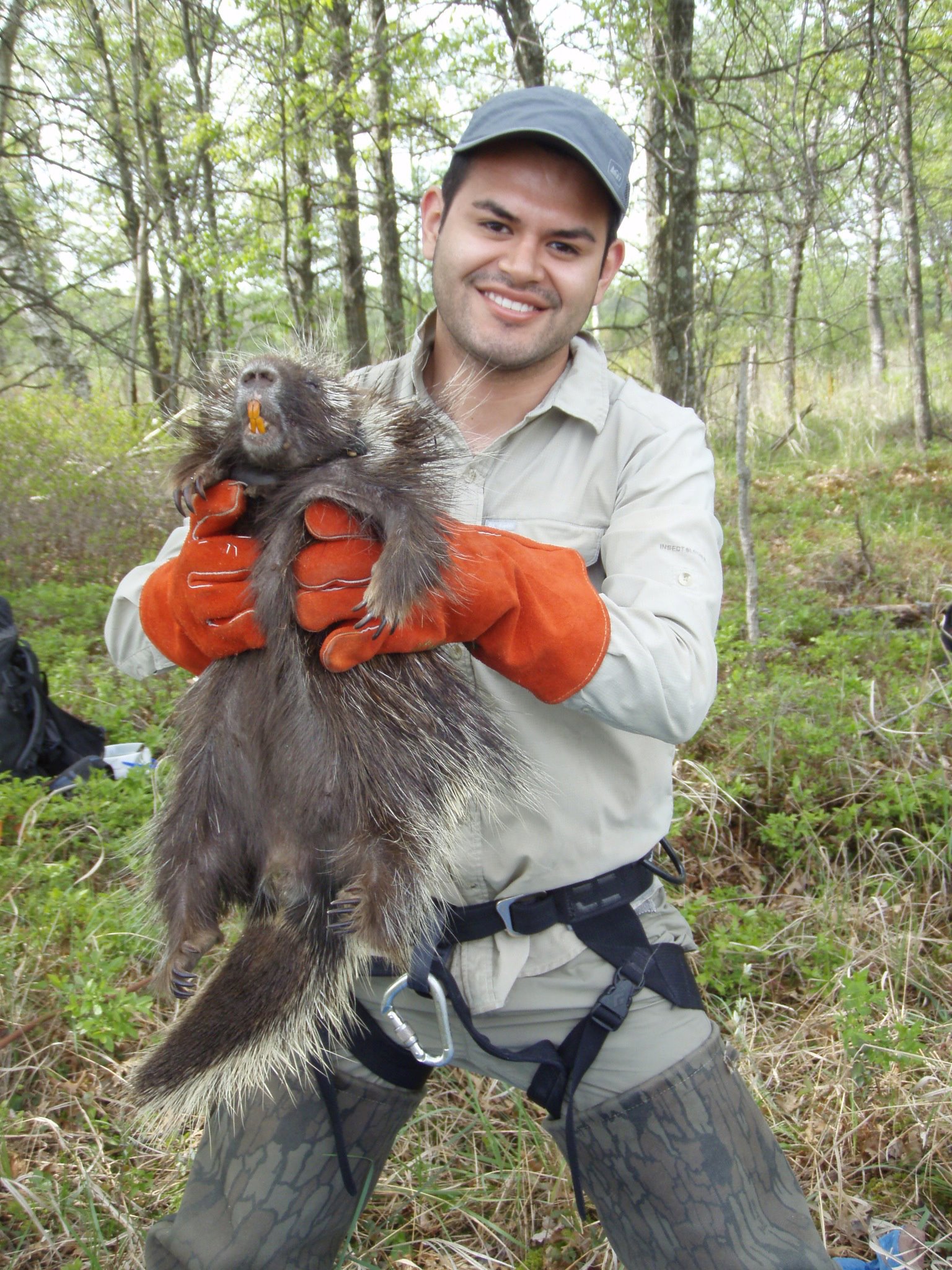 K-State graduation year: May 2010
Degree: B.S. Biology
Other degree received: Wildlife Ecology, University of Wisconsin-Madison, Madison WI, May 2014
Current Employer: Communities In Schools
Position: Site Coordinator
Describe the process of choosing your major.
At a young age I started exhibiting a large interest in science. Biology was a brad science that could be used as a passport to professional schools or graduate school. Thus, I choose biology as a major. However, once I started taking classes in the field of microbiology, ecology, evolution and biochemistry, I was tempted into switching.
What activities/organizations were you involved in while in college?
Bridges to the Future
Developing Scholars Program
National organizations that promoted exploration of research careers
McNairs Program
Research Experience for Undergraduates (REU)
Multicultural Honor Society (President)
Hispanic American Leadership Organization (served in several positions)
Did you complete an internship or have related work experience prior to receiving your job?
I participated in multiple prestigious internships during my undergraduate. I obtained these internships mainly by expressing interest in my major and participating in activities outside the classroom. However, the main reason was by communicating with my professors and showing interest in their scientific research. Professors at Kansas State are great professors that want to help their students succeed in their undergraduate career and post-graduation.
Describe the process of finding your first job.
My first job post my undergraduate could be considered my Postbaccalaureate Research Education Program (PREP). Having experience through internships and research programs such as REUs, Developing Scholars Program, and others influence obtaining interviews in different PREP programs. The interview process was exciting! Obtaining the interview was the hardest step, all you can do is apply to as many places as possible. Once I received interviews, the questions are simple, the committee asks you about your previous experiences and what you can offer to the programs (which you should be an expert at that).
Once I completed my graduate studies from the University of Wisconsin, the process to finding a job was extremely simple. One thing you need to consider when applying for jobs is, willingness to relocate, and the demand of the position you are looking for.
Briefly describe a typical day at your job.
I love the world of education. A typical day at my job varies as I coordinate activities, teach workshops, advice students, mentor students in science and classes, serve as serve as a public speaker for high school, colleges, and organizations.
What do you enjoy most about your job?
What I love about my job is being able to influence students to pursuit a career in science.
What are the most challenging aspects of your job?
I think in any field the most challenging aspect is communication. Having great communication skills with collaborators, supervisors and people you manage should be stressed for any field, especially with persons that have different ideas than you.
What advice would you give someone interested in your field?
The best advice, would be stay passionate, practice writing (e.g. scientific papers, grants, etc.), attend conferences, get involved in undergraduate research and have active communication with your professors.
How have any changes in your life situation affected your career path?
For my academic career, I have had to relocate in several occasions. Although, is marvelous to explore different, places it is also difficult to move to places that you do not know anyone. However, this is a great way to expand your professional network. Being away from my immediate family was extremely hard for my mother but she always encouraged me and my brothers to get educated and explore the world.
What job have you enjoyed the most and why?
I have enjoyed every single job that I have had. I was told once that if you are not having fun, then you should not be doing it. However, I had great satisfaction participating in my first REU with Dr. Brett Sandercock, mainly becomes I got to explore for the first time field work at Konza Prairie.
Was there a specific class you remember that sparked your interest in your career direction?
Oh….There were so many classes that have marked my professional interests. Microbiology, ornithology, organismic biology, biochemistry, cell biology and evolution at the University of Rochester are classes that made me feel that I was choosing the right career. Later, after my undergraduate, I become more interested in calculus and statistics because it overlapped with my graduate studies.
Was there a specific person in college who had a significant impact on your life or career?
There were numerous persons in college that significantly impacted my life and my career. I would need about one full page to name them all, however Dr. Brett Sandercock, Dr. Tona Melgarejo and Anita Cortez encouraged me to pursuit great opportunities. In a personal aspect, my brother, Juan Carlos Mendoza, and my girlfriend at that time, Rita Perez, were my champions.