Dwayna McFerren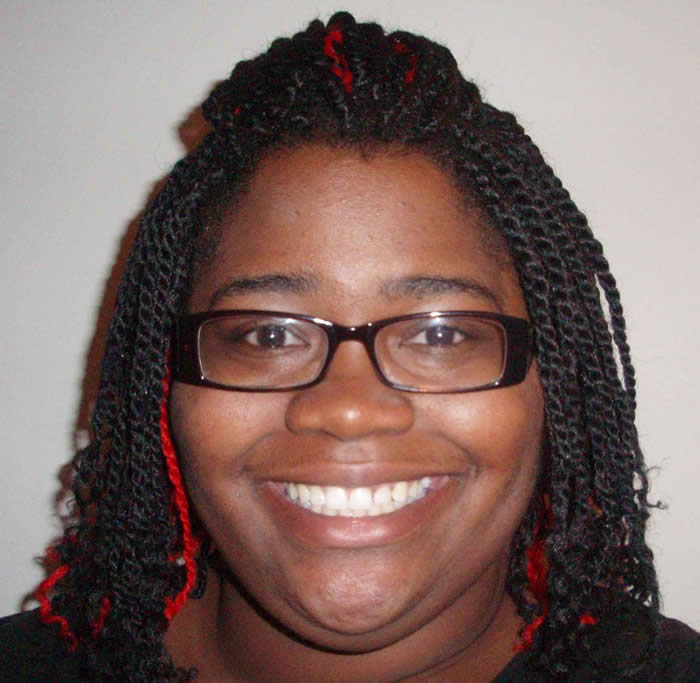 K-State graduation year: 2008
Degree: BA in Social Work, minors in Spanish and American Ethnic Studies
Current employer: Currently a student at University of Dayton School of Law; formerly employed by KVC Behavioral Healthcare, Inc.
Position: Former Senior Case Manager
How many times, if any, did you change your major during college?
Once. I started in animal science and industry because I wanted to be a veterinarian. I switched my junior year to Social Work.
Describe the process of choosing your major.
I went to the Academic and Career Information Center and met with a career specialist. She was very helpful in talking to me about various things that I could do to ensure that my major was right for me. I then met with some people in the social work program to find out what it was about. I also talked to some students to see what their experiences were before officially declaring social work.
What activities/organizations were you involved in while in college?
Smurthwaite Scholarship/Leadership House
Black Student Union
Habitat for Humanity
Big Brothers/Big Sisters
Court Appointed Special Advocate
Did you complete an internship or have related work experience prior to receiving your job?
Yes. During your final year of studies in social work, every student is required to complete a practicum to get experience in the field while being supervised by a professional. I worked at the Kansas Department of Social and Rehabilitation Services (SRS) in the Independent Living Program.
Describe the process of finding your first job.
I was lucky. I didn't find a job: the job found me. While I was working at SRS doing my practicum, I did a shadow day at KVC Behavioral Healthcare, Inc. The supervisor there said that she was hiring and offered me a job on the spot. I left that day with a job.
Briefly describe a typical day at your job.
In social work there is no such thing as a typical day. In law school a typical day consists of getting up, going to class, and coming home and spending the rest of the evening reading and preparing for the next class.
What do you enjoy most about your job?
In social work, it was interacting with the children and seeing them go home.
What are the most challenging aspects of your job?
In social work it was maintaining strong boundaries and not bringing work home with me.
What advice would you give someone interested in your field?
If social work is your passion, pursue it. Many people don't know that there are a lot of fields open to social workers. There are social workers in government jobs, military jobs, private practice, hospitals, hospices, drug and alcohol clinics, and more. The list is endless!