Peg Shaw-McBee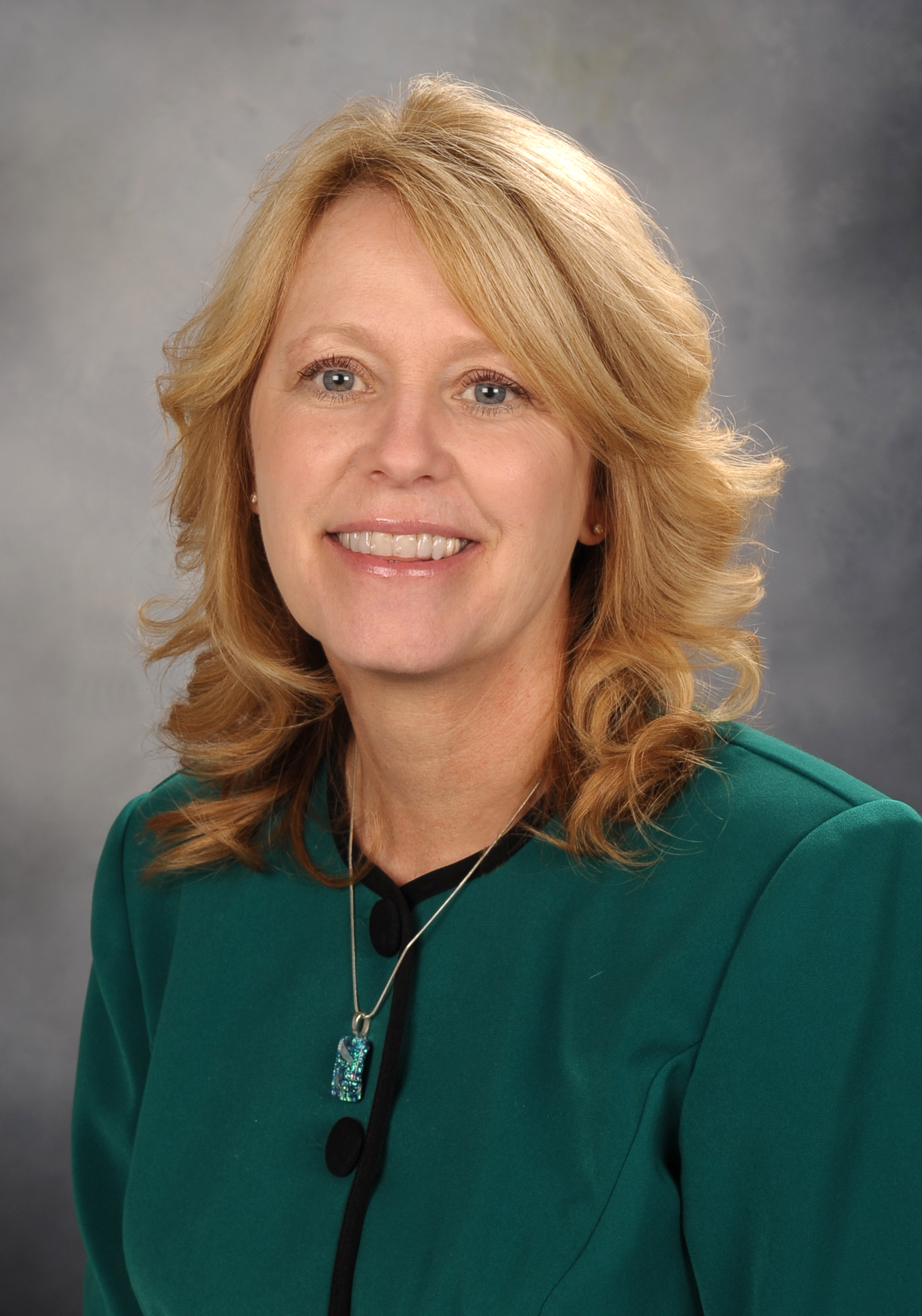 K-State graduation year: May 2007
Degree: A.A.S. in Fish and Wildlife Management: Hocking College (OH)
Other degree received: B.S. in Interdisciplinary Environmental Science: Oglala Lakota College (Tribal College in SD), M.S. and Ph.D. in Soil Science with an emphasis in Soil Ecology: Kansas State University
Current employer: Kansas State University
Position: Assistant Professor, HFRR/Wildlife and Outdoor Enterprise Mgmt. Program, Assistant Program Director
How many times, if any, did you change your major during college?
Describe the process of choosing your major.
I was raised in the country and have always loved the out-of-doors and wanted a career which included being outside. Initially, I wanted to be a Conservation Officer or Park Ranger. After spending a summer working for the Park Service and shadowing a park ranger I quickly learned this was not the path I wanted to pursue. I wanted a career where I could teach/interpretation and conduct research; therefore, I pursued a Biology degree. When I couldn't find funding research support for a graduate degree in Biology, I accepted an offer to earn my Doctorate in Soil Science. This brought my academic experience to full circle.
What activities/organizations were you involved in while in college?
Student Wildlife Society Club
Outdoor Club
Wildlife Investigations Techniques Class - student supervisor
Agronomy Club
Did you complete an internship or have related work experience prior to receiving your job?
I volunteered with several organizations such as; U.S. Forest Service on a bat distribution/mist netting effort, Ohio Division of Wildlife for a songbird nesting success project on CRP land, and assisted in spotlight capture efforts of ring-neck pheasants, WV Department of Natural Resources as a technician on the status of white-tailed deer health status and population dynamics, and I was an Endangered Species (Piping Plover) Technician for the Nature Conservancy. Other teaching experience included GTA for Soil Ecology, Biology For Majors and Non-Majors, Anatomy and Physiology, Ecology, and Cellular Biology. I also taught Ecology as an Adjunct Professor at Hocking College.
Describe the process of finding your first job.
After I had completed my Ph.D. and publications, I wanted to find a position to support myself. Many teaching positions were closed or frozen at this point and I started looking into the Federal system to find a job where I could support myself and feel better about my life. I applied to several positions all over the United States and landed a position with the NRCS in Bison, South Dakota. It was a great job in a beautiful area and my supervisor, colleagues, and community were patient and supportive. I worked long hours and traveled extensively and this set me on the right path to continue to move upward and onward.
Briefly describe a typical day at your job.
I arrive at the office around 6:00am during Fall Semester. As with most of us, the first thing we do is determine what project or question demands immediate attention. During the Fall Semester I teach 4 classes; therefore, my morning is spent in reviewing my first lecture or lab notes and doing the last minute prep items. I advise 67 undergraduate students and there is always someone that requires attention. Currently, I am the major advisor for 3 graduate students and serve on 3 other graduate committees. Often times we are required to attend specific meetings and that can throw a wrench into your planning. After teaching, grading, and reviewing homework assignments, and scheduled and unscheduled appointments, I leave around 6:00pm. I go home, relax with my husband and regroup for the following day. I never quite know what the next day may hold—but, I love it.
What do you enjoy most about your job?
It's all about the Students!! I am passionate about the subjects I teach and I care about their success. This is my second year and I feel as if I am more prepared for class as I've had the summer to tweak and update my classes. And, I've added several different activities and I love the challenge to make it better. It is so rewarding when you see student's finally seeing the bigger picture and putting it all together.
What are the most challenging aspects of your job?
Juggling the work load and having a personal life. I teach a total of 7 classes (4 in the fall, 3 in the spring) every year, couple that with advising 67 undergraduate students, grad students, lectures, labs, grading, writing grants, meetings, prospective student visits, and travel it makes for a very busy life; therefore, planning and organization is key.
What advice would you give someone interested in your field?
Stay positive and admit it when you don't know the answer. Be prepared to take non-constructive criticism. Striving to improve our teaching techniques with different ideas; however, also recognize we are not here to entertain students, they have to be accountable and put forth an effort to be successful as well. Don't underestimate the power of having a great mentoring committee. These are the sounding boards that provide great insight and sometimes just an ear to listen.
What were the stepping stones that led to your current career?
During high school, I was inspired by my band director to pursue music education and that started it all for me. I have always wanted to go to K-State and I was lucky that they have a wonderful music education program. After getting my undergrad, I knew I wasn't done learning so I did the summer master's program and learned so much more. The degrees, the school and my activities are all reasons that I was hired. The head director of the high school I am at told me that my experience in jazz band, Tau Beta Sigma (community and band service) and my comfort level speaking in the interview got me the job. While having good class attendance and making good grades are important, employers want to see that you were successful while participating in other things. They want to see if you can manage your time and not lose your mind. All the extras also show how social you can be and sometimes your sense of humor. My time in the bowling league is always something that is brought up in the interview. This relaxes me and the interviewer.
Has your career path taken any unconventional turns that you never would have expected?
This is by far one of most unique aspects of my life. Diversity would be an understatement. I have changed from traditional Universities, Native American College, Military experience with my research and Government work experience and now back at an amazing Land Grant University which allows me draw on all my past experience which is listed below.
I graduated with an A.A.S. in Fish and Wildlife Management from Hocking College (in OH), a B.S. in Interdisciplinary Environmental Science from Oglala Lakota College (a Tribal College in SD) earned my M.S. and Ph.D. degrees from Kansas State University researching the ecological impact of military training activities on the Flint Hills grassland ecosystem. My interests include fish and wildlife management, ecology, and soil and plant science and I have conducted research in several states. I am also a certified associate wildlife biologist through The Wildlife Society and have held positions with the Nature Conservancy, U.S. Fish and Wildlife Service and the U.S. Dept. of Agriculture's Natural Resource Conservation Service (2 positions: Coordinator for the Resource Conservation and Development and State Agronomist for Maryland).
There is no better education than traveling. I've traveled throughout all 50 states and all continents except Antarctica and it has shown me the importance of understanding the global significance of ecosystems. I try to bring all of these experiences into the classroom to cultivate intellectual curiosity so students can appreciate knowing the science behind the wonder and enjoyment they receive from interacting with nature.
What job have you enjoyed the most and why?
I am so thrilled to be back at K-State and teaching in our WOEM Program. This job challenges me to step up to motivate and mold these young adults and allows me to conduct research at both the undergraduate and graduate levels. I have a great support system which includes my mentoring committee, other faculty and great staff.
What were the major lifestyle changes your first year out of college that made the transition hard from college to the world of work and how did you adapt?
I really didn't see too much of a difference. I've always been a self-starter, a highly self- motivated person who doesn't require a lot of hands-on or oversight and I set high standards for myself and I am hard-working. This attitude and work ethic hasn't changed with transiting from the classroom to the job. Work smart and work hard and let your conscience be your guide. Decompress by spending time with my husband, family, and friends and try to work in some form of physical exercise.
What was the one thing you did in college that has had the most impact on your life or career?
I had the opportunity as a graduate student to travel to Europe (England and Germany) as an Invited Guest Speaker and publishing my research.
What tips do you have for current undergrads about opportunities they should definitely take advantage of while they are in school?
Take advantage of any travel opportunities and soak it up! You will make life-long friends and have colleagues all over the world.
Was there a specific class you remember that sparked your interest in your career direction?
No, not one specific class; however, there were several in the wildlife and botany realm.
What didn't college teach you that you wish you would have known before you started your career?
Discovering, understanding, and enjoying nature's great secrets have guided me through life's trail and I feel extremely fortunate to be in a position where I hope I can inspire students to seek these same rewards and reach their potential. Unfortunately, sometimes, it doesn't matter how much time and effort I put into these goals I can't always reach every student—but I keep trying because each student has the opportunity to make a difference in the world.