Emily Grusenmeyer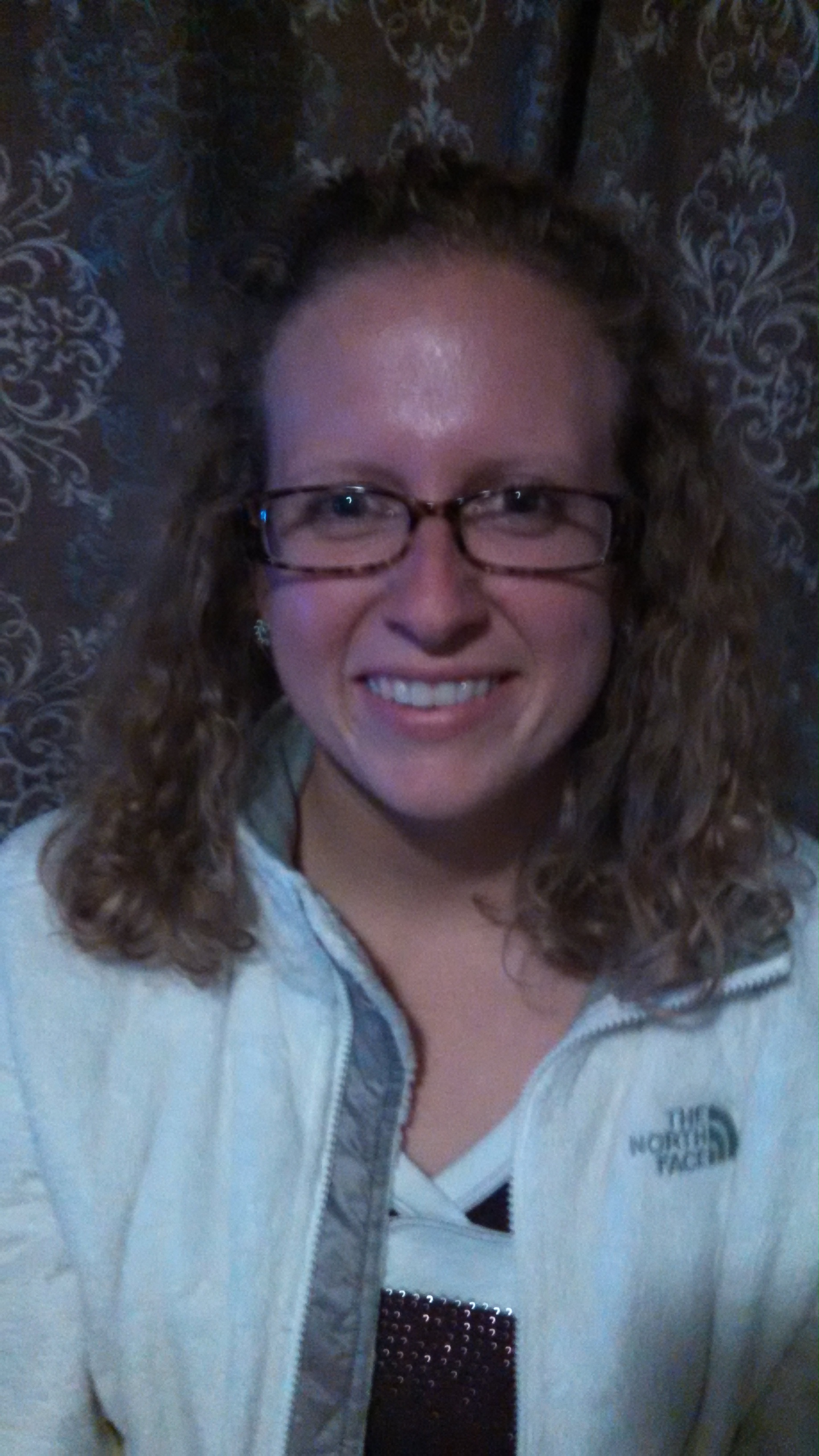 K-State graduation year: May 2013
Degree: Bachelors of Music Education and a minor in French
Current employer: Pickett Elementary in the St. Joseph School District (Missouri)
Position: General Music Teacher
How many times, if any, did you change your major during college?
I began college as a music major for one semester, switched to open option for a semester, then to English education for a semester and back to music education! In total, I changed majors three times.
Describe the process of choosing your major.
I began in the major that I thought I was interested in (and ended up in) but got overwhelmed. After trying another major on my own, I thought I should switch to open option. My open option adviser was very helpful and a great listener. By the end of that semester, I knew that I wanted to go back to music education.
What activities/organizations were you involved in while in college?
Alpha Chi Omega Sorority

Tau Beta Sigma - the band service sorority and had leadership roles including president

KSU Marching Band - drum major

Cat Bands - basketball and volleyball
Did you complete an internship or have related work experience prior to receiving your job?
I was on staff for a high school marching band in Overland Park, KS and helped them for 3 years during college. I, also, taught many private music lessons and was on staff for K-State Music Camp and K-State Leadership Camp for a few years during college.
Describe the process of finding your first job.
I began searching for jobs in February before I graduated in May. Since I am a teacher, many teaching positions aren't made public until that time or later. I began seriously filling out applications in March. I had a radius that I was confined to since I was engaged to someone that already had a job in Kansas City. I applied for at least 15-20 different positions during the time between March and May. Every day during that time, I was online looking and applying. I had my first interview in early May and made it through a few rounds. During the first few weeks of May, I had at least 5 different interviews in different districts. Each school had a different timeline. I was offered my first job after an in-person interview with the District Elementary Music Supervisor in St. Joseph, MO and a phone interview with the specific principal. The same day that I was offered the job, I had a final round interview with a high school position. I waited to accept the St. Joseph position until I heard whether or not I won the final round interview with the high school. Later that same day, I got a call that I did not get the high school position, so I called St. Joseph and accepted! This was the 2nd week of May.
Briefly describe a typical day at your job.
7:15-7:30 Arrive at school
7:45-8:15 choir (a few mornings each week)
8:15-9:00 planning time/help supervise students
9:00-2:40 4 classes (3rd, 2nd, 1st, K), lunch, 3 classes (4th, 5th, 6th)
2:40-3:30 Plan time
3:30-4:00 car rider duty/supervision
What do you enjoy most about your job?
I love that I get to see a new group of students every 40 minutes. My job is different every day! I love the variety of teaching K-6.
What are the most challenging aspects of your job?
I find lesson planning for 7 different grades difficult. Finding the plans that work for each takes some trial and error. While I love the 40 minute class periods, it is sometimes hard to fit everything in. For kindergarteners, it is hard to keep them engaged for 40 minutes!
What advice would you give someone interested in your field?
Don't be afraid to put yourself out there and try new things. That is how you find your teaching style. Always look for new ideas and ask other teachers for resources. Music teachers can sometimes be isolated within their building. Make sure to reach out to other music teachers around you!
What were the stepping stones that led to your current career?
I realized in high school that I had a passion for music. Throughout college, I thought I wanted to teach at the high school level. During my student teaching, I found a passion for elementary music that I didn't know I had. (I still love band and am currently on staff for a high school band)
Has your career path taken any unconventional turns that you never would have expected?
I never thought that I would enjoy elementary music until student teaching! I have loved it so far.
How have any changes in your life situation affected your career path?
I got married right before I started my first year of teaching. My husband already had a job, so I was limited to a certain area in my job search. I have kept that same job since then.
What job have you enjoyed the most and why?
I am currently in my second year at my first job. I enjoy helping with the high school band on the side.
What were the major lifestyle changes your first year out of college that made the transition hard from college to the world of work and how did you adapt?
The major change I experienced was adapting to the same routine every day. In college, classes changed each semester, and I had certain times I knew that I would meet up with friends. I was used to getting around 6 hours of sleep each night. During my first year out of college, I could no longer stay up past 11 and still have the energy to teach all day the next day. After college, I was able to carve out a little bit of time for myself each day (which didn't happen for me in college). My schedule was more predictable during that first year out of college which seemed "boring" at first, but I gave myself some "me time" each day and didn't have to do homework. It felt like I had more time even though I was working 8-9 hours each day. My first year out of college was also my first year of marriage, so I was adjusting to that as well!
What was the one thing you did in college that has had the most impact on your life or career?
My time as a drum major for the marching band trained me to work with others, lead a team, speak in front of others, be willing to try new things and fail (and recover!), and teach. I learned the value of hard work and leadership that have made a HUGE difference in how I teach and deal with people.
What tips do you have for current undergrads about opportunities they should definitely take advantage of while they are in school?
Your time as an undergrad is about being involved. You might not have a balanced life in college, but that is okay. College is a time to try as much as possible because you won't get that chance later or you might not be as willing to try. DON'T BE AFRAID TO TRY NEW THINGS!!! Get outside of your comfort zone and be stretched. It is the safest time to do that. Be involved in something outside of your major to help keep you sane, also. I have no regrets because I was so thankful to be very involved in a few activities.
Was there a specific class you remember that sparked your interest in your career direction?
I enjoyed Human Development because I was able to understand how people develop, change, and learn. That interest helped lead me to education. I also enjoyed all of my classes in the Block 1 set of education classes.
Was there a specific person in college who had a significant impact on your life or career?
Dr. Tracz, the band director of the KSU Marching Band, has made a huge impact on my life. He taught me all about hard work, working with others, saying thank you, and so many other small lessons I will take with me throughout my life and career. He took a chance on me by appointing me as a drum major, which helped me to believe in myself as a leader. He pushed me to grow and be a life long learner. While I didn't end up teaching in a band setting, I remember so many lessons that he has taught me.
What didn't college teach you that you wish you would have known before you started your career?
I wish I would have had more time student teaching to fully understand what the schedule is like, how to plan, and how busy each day is. I, also, wish I would've learned more about budgeting and handling money.
Do you keep in touch with your college classmates? How have those relationships influenced your career?
I do keep in touch with college classmates. It has been a blessing for me. Often, now that we are all in different towns working, it can feel lonely. I've made new friends, but it is still comforting reconnecting to those friends. It has also helped to talk about teaching, get advice, and bounce ideas off of other people that have experienced what I have experienced. I continue to learn new things from them!