Brad Ezell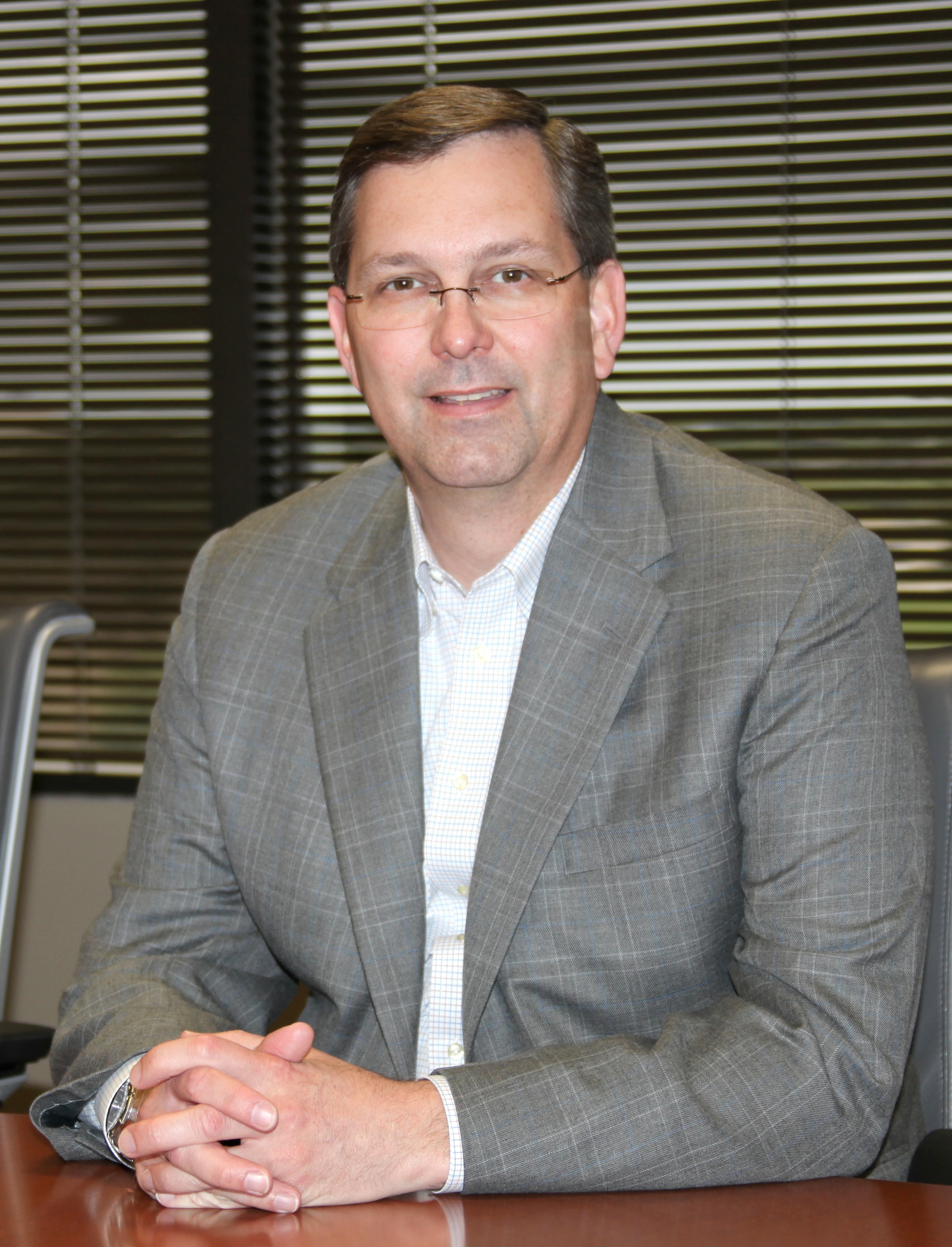 K-State graduation year: 1994
Degree: Bachelor's of Science, Architectural Engineering
Other degree received: Masters of Science, Management, Southern Nazarene University, May 1998
Current employer: Benham Design, LLC
Position: Senior Vice President
Describe the process of choosing your major.
I was a sophomore in high school and a class I wanted to take was full so I took a drafting class. After that I took an architecture class as a senior in high school and to this day I would say that the instructor took one look at my house design and told me to be an engineer! Really it came down to that instructor suggesting I check out the Architectural Engineering program and when I did I knew that is what I wanted to do. Great career choices between Mechanical, Electrical & Structural engineering for buildings.
Did you complete an internship or have related work experience prior to receiving your job?
Yes, and I would tell anyone that internships are an invaluable part of the learning experience. I am in a position now where I hire people and there is a huge difference between those that have had an internship and those that haven't. Internships are an opportunity for you to learn more about your chosen career, an opportunity for a company to see if you might be a good long term fit, etc. I had 3 different "internships" and one of them led to my first full time employment when I graduated.
Describe the process of finding your first job.
I worked for company as a summer intern the summer before I graduated and by November I already had an offer from them to come back to work for them full time when I graduated.
Briefly describe a typical day at your job.
When I was still doing mechanical engineering design for various buildings the typical day involved running heating/cooling calculations, duct design calcs, hydronic design calcs, selecting equipment (pumps, chillers, VAV terminals, Air Handling Units, etc), designing the systems (layout of ductwork, diffusers, piping, and equipment). You would also be involved in many meetings, there is a lot of design work to do but there is also a lot of coordination involved with the other disciplines (architectural, electrical, structural, interiors, landscape, civil, fire protection, plumbing, etc) to make sure that the project comes together like it is supposed to. There is also travel involved if projects are not local, site visits to gather data, meetings/presentations to clients, etc. While the path I chose was mechanical engineering, the typical day for electrical and structural would be similar.
What do you enjoy most about your job?
The opportunity to work with a variety of people, be part of a team, and see some really cool projects go from the drawing board to reality.
What are the most challenging aspects of your job?
In my current role, I run an office of about 70 people and there are many challenges in making sure you keep everyone busy and dealing with unexpected things that come up.
What were the stepping stones that led to your current career?
I've been fortunate to have been given many opportunities at the two companies I've worked for that have led to my current position. I started off with an opportunity to manage a smaller department (at my first employer) and now I run one of the main offices for our A&E organization (current employer).
What job have you enjoyed the most and why?
For me, my current role is one that I have found very rewarding. I am fortunate to have the opportunity to lead a great group of professionals and the types of projects that we work on are pretty impressive, while some are very small renovations, others are much larger and used by many people. It's always great to see something go from design to construction.
What were the major lifestyle changes your first year out of college that made the transition hard from college to the world of work and how did you adapt?
After having multiple internships and having worked through college, it wasn't a difficult transition to a full time position.
For more information, Brad can be reached at brad.ezell@benham.com.