Marissa Dorau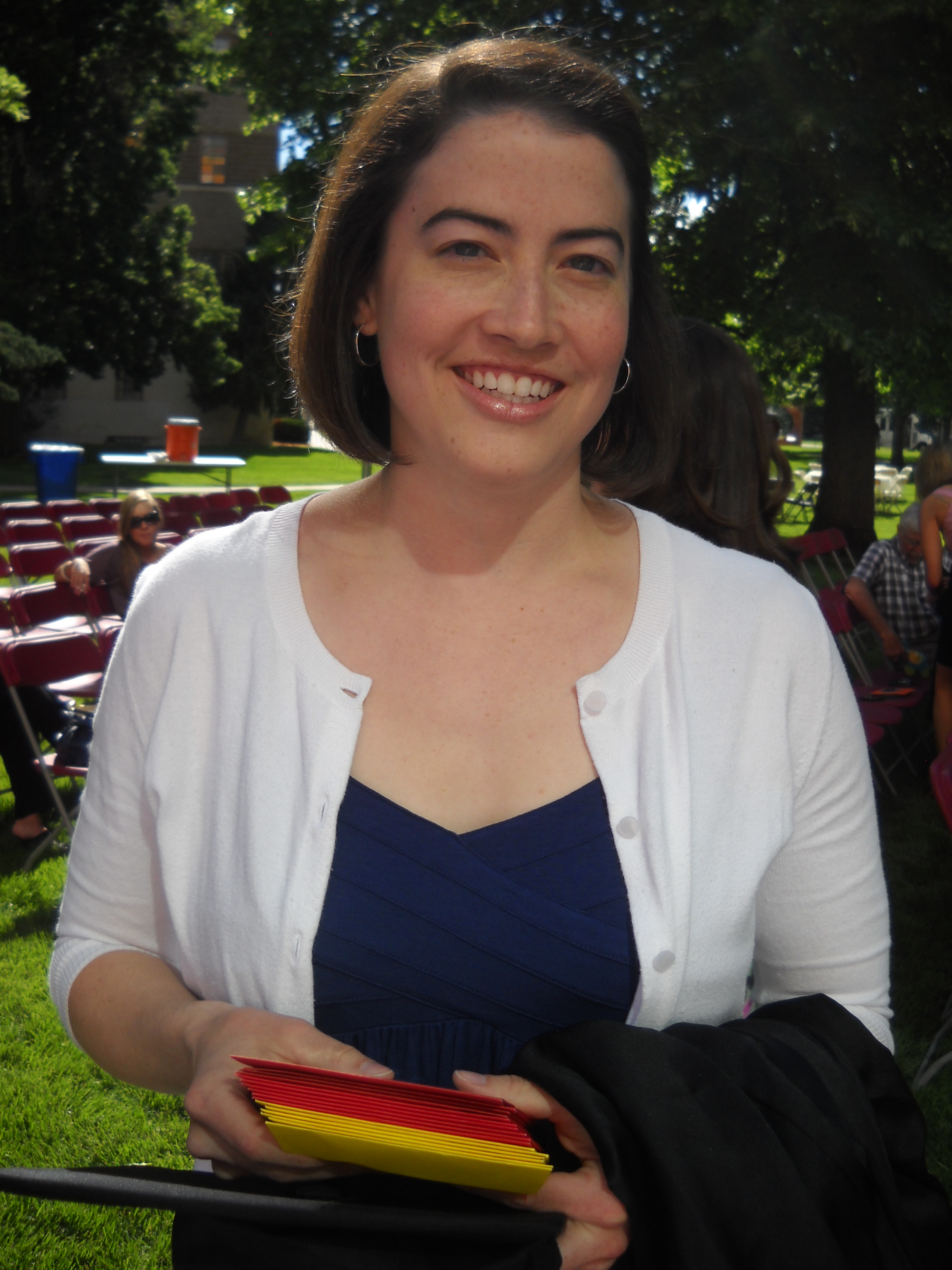 K-State graduation year: May 2009
Degree: BA in Life Sciences and BA in Spanish from K-State
Other degree received: Masters of Physician Assistant Studies-Pediatrics University of Colorado 2012
Current employer: Pediatric Associates of Gresham in Gresham, OR
Position: Pediatric Physician Assistant
How many times, if any, did you change your major during college?
I changed it 3 times, started in engineering but changed that at registration before classes, then open option for a while until deciding on Life Sciences.
Describe the process of choosing your major.
My sophomore year I heard about a Physician Assistant as a career, prior to that I had been thinking about medical school. I felt like life sciences was more well-rounded and different than just doing a biology major and it completed all the pre-requisites that I needed to apply to schools. I was able to complete a second major in Spanish in my 4 years by doing summer study abroad and classes, I wanted to gain my Spanish language skills and be able to use them in a career.
What activities/organizations were you involved in while in college?
Kappa Alpha Theta

Pre-Physician Assistant Club

Phi Beta Kappa Honorary

Sigma Delta Pi Honorary

Arts & Sciences Ambassador

Track Team - Pole Vaulter

Gymnastics Couch

Plasma Center Staff Member
Did you complete an internship or have related work experience prior to receiving your job?
I did shadowing of various Physician Assistants in the Manhattan community and the Kansas City community. I also worked at CSL Plasma Center to gain patient contact hours. I volunteered for a short time at Mercy Regional Hospital.
Describe the process of finding your first job.
I used several job websites and posts from University of Colorado where I did my Master's. I also tried to keep in contact with most of my preceptors as I did my rotations in Physician Assistant school to use as references and contacts for possible jobs. I ultimately found my job on Craigslist. I spent a couple months looking, really only wanted to work in pediatrics. It was hard because I applied to lots but didn't hear anything back. I found that most jobs were wanting several years of experience which is very hard just coming out of school. I did a phone interview first and then flew out to Oregon to see the office and interview in person. It was a big transition to move across the country but it has been going very well so far.
Briefly describe a typical day at your job.
I work as a Physician Assistant 9am to 6-7 pm. I see pediatric patients, newborn to 21 years for sick visits, checkups, etc. I take history, examine, diagnose, order labs/imaging and treat patients. I work as part of a team of providers (MDs, PAs, and NPs).
What do you enjoy most about your job?
I enjoy the variety - each day has different patients and different issues. I also like watching the kids grow over time. Medicine is a sort of puzzle: taking symptoms and exam findings, labs, etc. and putting them together to figure out a diagnosis, I like the challenge of that.
What are the most challenging aspects of your job?
Dealing with parents and patients who are challenging and don't follow treatment plans, don't follow-up, or are tough to work with. Also, it's hard to see kids who have poor social situations (poverty, parents who use drugs, divorced, kids in foster care) and then trying to get them the help and resources that they need.
What advice would you give someone interested in your field?
Try to shadow some of those in that specific career as well as others in similar fields to get an idea of the different scopes of different jobs. For example, I shadowed Physician Assistants and Nurse Practitioners and had a little experience with Medical Doctors. I felt like it helped with applications in being able to support why I wanted to be a Physician Assistant vs. other fields.
What tips do you have for current undergrads about opportunities they should definitely take advantage of while they are in school?
I tried to take advantage of everything. I worked a lot because I was trying to pay for school so sometimes I wish I had more free time but I learned good time management. Take advantage of the extra opportunities like Landon Lectures or the performances that come to McCain. I would recommend going to tons of sporting events and getting involved on campus. I was very glad to have been a part of a sorority. Manhattan is also such a small, warm and great place and being involved in the community was also great.
Was there a specific person in college who had a significant impact on your life or career?
Gayla Adams-Wright was my Pre-Physician Assistant advisor. She was so helpful in helping me pick the correct classes, determine my major, and helping me apply for Physician Assistant school and making my application competitive. I also spent time with several professors in the Spanish Department. I am still able to use my Spanish in my day to day work in communicating with Spanish-speaking patients.