Andrew Desloge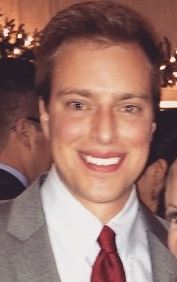 K-State graduation year: 2012
Degree: B.S. Operations Management
Other degree: MBA Washington University - Currently attending, expected graduation 2018
Current employer: Watlow
Position: Materials Manager & Manufacturing Manager
How many times, if any, did you change your major during college?
Initially I chose Kansas State for the landscape architecture program. After a summer internship before sophomore year I realized business was a better fit for me.
Describe the process of choosing your major.
After learning more during my summer internship I felt like I had found my passion. I realized I could reach my future goals with a business or engineering degree. I opted for a degree in Management since I was more excited about the leadership side than the technical side.
What activities/organizations were you involved in while in college?
College of Business Ambassadors
Chimes Junior Honorary
Silver Key Sophomore Honorary
Sigma Chi Fraternity
Did you complete an internship or have related work experience prior to receiving your job?
I had two internships with the same company, working in different functions each time. In my first internship I completed a two month project that improved the way the company processed new orders.
Describe the process of finding your first job.
Making a good impression during an internship and staying connected to your former team leaders is a great way to get your foot in the door after graduation. Before I graduated I had an offer to return to Watlow, the company I had previously interned with and still work for today.
I also attended career fairs junior and senior year to make sure I had more than one option before graduation. The career fairs were a great way to learn about other organizations and get practice preparing for interviews.
Briefly describe a typical day at your job.
Most days start with a team meeting to make sure we all know the plan. Often I will spend time planning improvement events and getting teams together. Usually I will have status meetings and personal development meetings with direct reports and end the day with independent work on my projects.
What do you enjoy most about your job?
Our company has a great purpose & vision that I find myself really excited about. My favorite part of my job is understanding what the next step in advancing that vision is and implementing it with my teams. Right now I am working on expanding our World Class Operations vision for two product lines that have incredible potential.
What are the most challenging aspects of your job?
Maintaining a balance and focusing on the most vital projects can be challenging. There are always new projects to start so it is important to prioritize your resources wisely. I am still working on getting that balance right!
What advice would you give someone interested in your field?
I would suggest getting engaged with companies that either make a product or have a vision that really excites you. You will spend a lot of time at work, so it will help when you love what you do, as well as the company you do it for.
What were the stepping stones that led to your current career?
When I joined Watlow after graduation I spent two years in the Rotational Development Program. In a short period of time I gained exposure to different parts of the business and variety of career paths that were available in the organization. It was great to test drive a job and learn the ropes a little bit before determining which direction to pursue further. After the program I chose to go deeper into Supply Chain. Today all of my focus is on the operations and supply chain part of our business.
What tips do you have for current undergrads about opportunities they should definitely take advantage of while they are in school?
Seek out opportunities to get involved at K-State. When I transferred into the College of Business an advisor suggested involvement in three ways: university-wide, a group specific to your major and a group specific to your living arrangement on campus (fraternity, sorority or residence hall). I found that to be helpful advice.
Do you keep in touch with your college classmates? How have those relationships influenced your career?
I get married this summer- half of my groomsmen are people I shared four years with in Manhattan! We have shared our networks with each other and I received help preparing for the GMAT (grad school exam) from one of my friends from K-State. Despite the fact we ended up in different states and different industries, every fall we do our best to get the group back together for at least one football game!
For more information, Andrew can be reached at deslogeandrew@gmail.com.