Matthew Daniel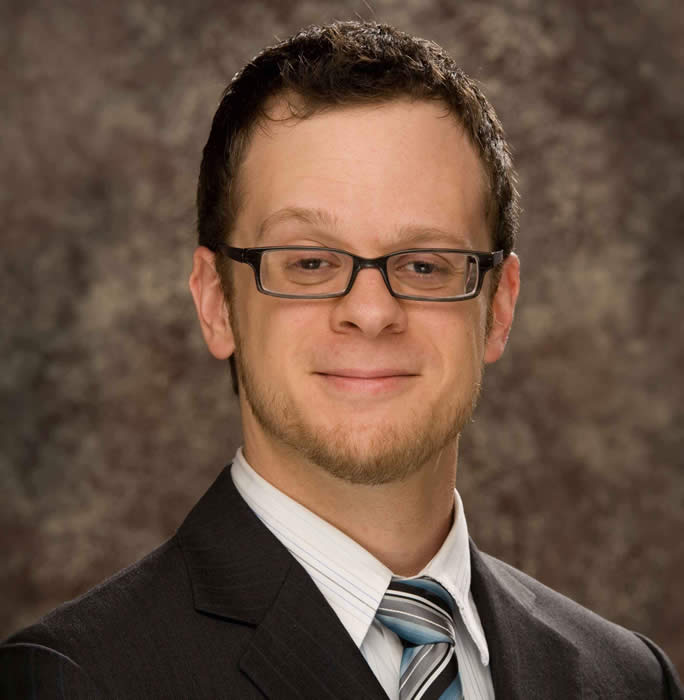 K-State graduation year: 2005
Degree: BS in biology
Currently enrolled: Full-time student pursuing a doctor of chiropractic degree
Position: student
Describe the process of choosing your major.
Throughout high school I enjoyed biology and related classes, so biology seemed to be the natural choice for me, even though I didn't know what career I wanted to pursue with it at the time. To ensure that I was making the right choice I researched the classes required for other majors that looked interesting, compared them to my interests and abilities, and spoke to advisors in other departments.
What activities/organizations were you involved in while in college?
Phi Theta Kappa honor society

Band

K-State Young Democrats

Residence hall government

K-State Community Service Program
Did you complete an internship or have related work experience prior to receiving your job?
No internships, but I did have a job as a dental assistant. At that time I was planning on attending dental school; however, the assistant job, among other things, helped me realize that dental school was not the right fit for me.
Briefly describe a typical day at your job.
I am in the early stages of the doctor of chiropractic program, so I am in class from 7:30 a.m. to around 2:30 p.m., Monday through Friday. As I progress through the program I will gradually spend more of my time each day treating patients in the school clinic and less time in the classroom.
What do you enjoy most about your job?
I absolutely love learning a set of skills that grants me access to a profession that enables me to truly improve the lives of others.
What are the most challenging aspects of your job?
The doctor of chiropractic program is extremely challenging academically and remarkably time-consuming. Successfully completing all required course work—as well as frequent testing, clinical requirements, and national boards examinations—demands that you make personal, social, and financial sacrifices. The burden is stressful and can often be difficult to manage.
What advice would you give someone interested in your field?
Becoming a professional chiropractor is a long, expensive, and extremely challenging endeavor. You must have a passion for helping others and a desire to gain both a unique new skill set and an expansive background of scientific knowledge.
If you think you are interested in this field, do your research first. If you have any doubts, explore and research other health care fields. Each field is unique and attracts a different personality type.
If you're genuinely interested in becoming a chiropractor, I encourage you to learn more about what you are getting into. Tour a variety of schools and learn about each program. Every chiropractic school has its own unique personality and approach towards teaching chiropractic techniques, so find the one that fits you best. Talk with students already in chiropractic school because their advice is incredibly valuable. Also, get to know your local chiropractors, as they can be a rich source of guidance as well.