Bryce Craig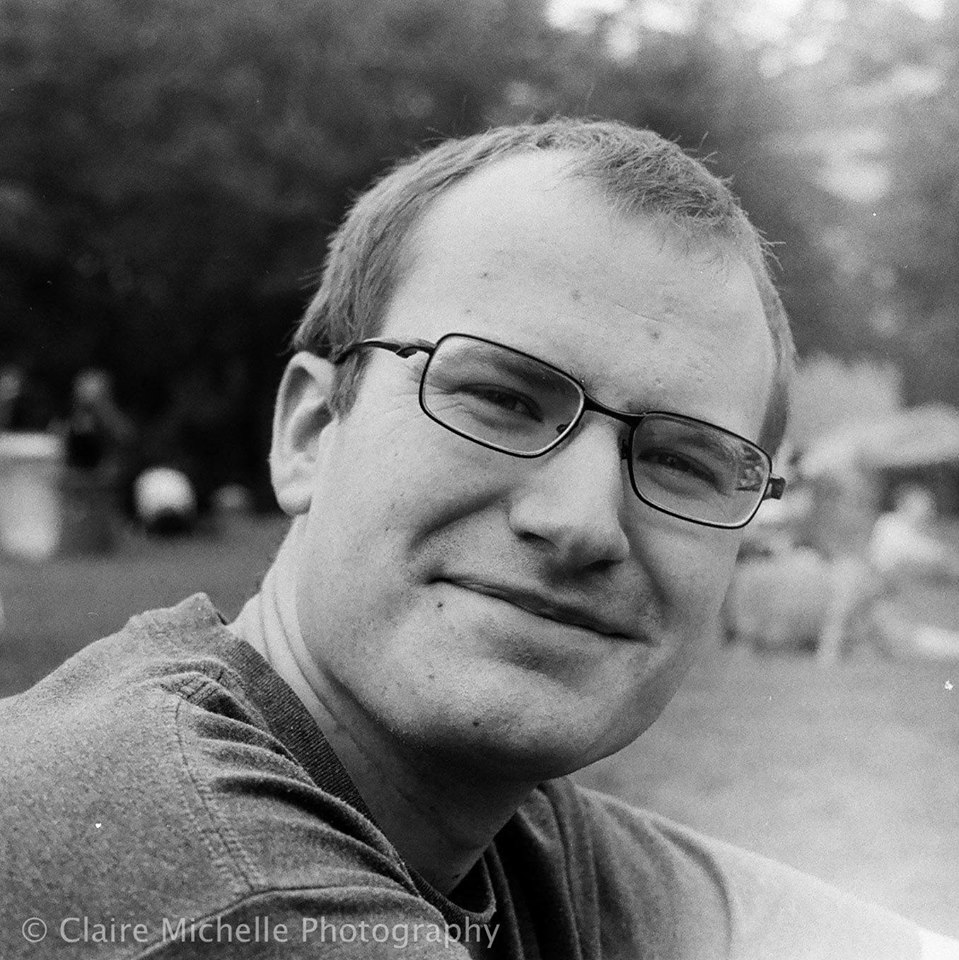 K-State graduation year: May 2013
Degree: Bachelor of Music (Music Composition)
Other degree received: Central Michigan University – Master of Music (Music Composition) May 2015
Current employer: C. Alan Publications
Position: Music Editor/Audio Specialist
How many times, if any, did you change your major during college?
Twice, first from a B.A. in Percussion Performance to a B.M., then I switched my focus from Performance to Music Composition
Describe the process of choosing your major.
I decided around my junior year of high school that I wanted to be a music major; I had been taking private percussion lessons since I was 12 and began composing when I was around 14. Initially I wanted to specialize as a performer, but soon discovered I had more of a passion for composition, so I switched my focus at the end of my sophomore year.
What activities/organizations were you involved in while in college?
Band
Orchestra
Percussion Studio/Percussive Arts Society
Musical Theater/Opera
Dance (as a musician)
Did you complete an internship or have related work experience prior to receiving your job?
In terms of my current job at a music publisher, I gained much experience by doing free-lance music copying/engraving. In particular, I worked closely with my old private percussion instructor to engrave (digitize) his handwritten music for publication.
Describe the process of finding your first job.
I landed my current job mostly as a result of networking. Much of my private percussion instructor's music is published with C. Alan, and I developed and maintained a working relationship with the company's president while preparing my instructor's music for publication. Due to my previous work, I didn't even have to interview for my position when it opened up late last year!
Briefly describe a typical day at your job.
My job is two-fold: I receive music that has been selected for publication and edit it to fit our company's standards for notation and printing. I'm also in charge of preparing audio recordings and making sampled mock-ups of pieces for our website.
What do you enjoy most about your job?
I particularly like the audio aspect of my job. It's very fulfilling to work "hands-on" with a piece of music when making a mock-up or recording, and to fine-tune it so it best reflects a composer's musical intentions.
What are the most challenging aspects of your job?
Part of editing music is insuring a composer's intentions come out crystal-clear in the notation. This is primarily accomplished by following standard notational guidelines, but occasionally I need to get creative and come up with a text- or notation-based explanation for a musical situation.
What advice would you give someone interested in your field?
Get your eyes in front of music as much as possible! A lot of people in my field work free-lance before going to a publisher and you'll be better prepared (and qualified) the more pieces you work on. It's also essential to know standard notation guidelines and to do as much networking with industry personnel as you can.
What were the stepping stones that led to your current career?
Getting my Masters degree helped by first expanding my musical network and also giving me a sense of academic rigor I was able to apply to my editing work. Also, doing copying/engraving freelance primed me for the daily work I ended up with and honed my skills at it.
Has your career path taken any unconventional turns that you never would have expected?
I'm also a freelance composer and percussionist, and taking this job has definitely benefited both of those areas. I've been getting a steady stream of music commissions and will be helping C. Alan by writing works that expand their catalog. In addition, I'm performing in festivals and musicals more and more thanks to the contacts I've made.
How have any changes in your life situation affected your career path?
C. Alan is located in Greensboro, North Carolina, and taking the job meant relocating halfway across the country to a place where I knew very few people. Although I took a bit of a risk in doing so, I've benefited from it by making new music colleagues and finding opportunities to freelance.
What tips do you have for current undergrads about opportunities they should definitely take advantage of while they are in school?
For music majors, I'd advise simply doing as many activities as you can! The music world is immense and extremely diverse; many professionals don't simply work in one area (like performance or teaching) but do a variety of things. I found a "blend" of musical areas that I liked and developed, which may be completely different for another person.
Was there a specific class you remember that sparked your interest in your career direction?
I remember taking "Instrumentation and Arranging" and being blown away by the sheer number of things that not only go into making sheet music look good, but also the variety of ways different instruments can be used to make a musical texture. It certainly helped my composition skills, but also opened my eyes to the fine details that are essential to editing music.
Was there a specific person in college who had a significant impact on your life or career?
Certainly Craig Weston, my composition professor, deserves a lot of credit for helping me develop my skills in that area and getting me ready for graduate study. I also have to thank my percussion professor Kurt Gartner for showing me how diverse the musical world is (not just the percussion aspect of it!) and for combining percussion and composition in my lessons to help me with both fields.
For more information, Bryce can be reached at bcraigmusic@yahoo.com