Dr. Sarah Christiansen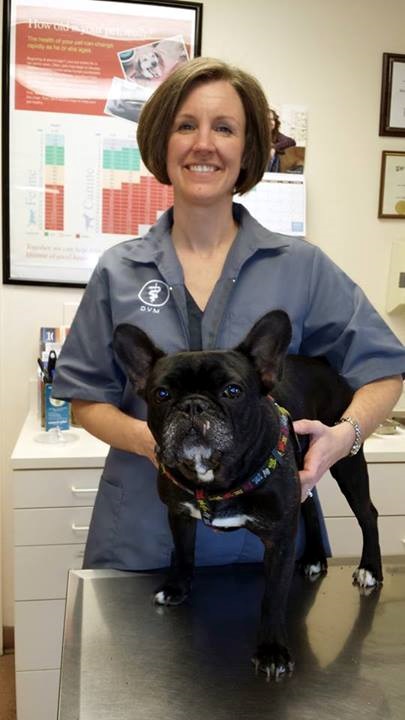 Name: Sarah Christansen, DVM
K-State Graduation Year: 1999, 2000, 2004
Degree: Animal Science and Industry, Food Science, and Doctor of Veterinary Medicine
Current Employer: Front Range Veterinary Clinic
Your position: Associate Veterinarian
How many times, if any, did you change your major during college?
I did not change my major, I have always known I would be a veterinarian. The only "change" I made was the year I was not accepted into veterinary school and decided to complete my Food Science degree.
Describe the process of choosing your major.
I read Bunnicula by James Howe as a little girl and after that, I always dreamed of being a veterinarian
What activities/organizations were you involved in while in college?
Pre-Veterinary Medicine Club
Sunset Zoo Docents
Housing and Dining Ambassador
Did you complete an internship or have related work experience prior to receiving your job?
I did a 14 month rotating internship at Wheat Ridge Animal Hospital in Wheat Ridge, Colorado right after graduating from veterinary school. I rotated through emergency medicine, radiology, surgery, internal medicine and general practice. My days were long and my nights were short, but I learned invaluable lessons to set me off on the right foot in general practice.
Describe the process of finding your first job.
I was nearing the end of my internship and planning to get married. My husband and I had hoped to stay in Colorado. A clinician I worked closely with knew a small animal practice that was needing an associate about the time I finished my internship. I sent my resume, interviewed over lunch, and was offered the job!
Briefly describe a typical day at your job.
My days vary depending on my schedule. I do surgery one morning a week. Surgeries included routine dental prophylaxes, ovariohysterectomies, castrations, laparoscopic proceedures, mass removals, abdominal explorations, etc. Other days, I see appointments. I may have one day consisting of all routine physicals and vaccinations, while the next I will see all sick pets. I never quite know what my day will be like when I arrive in the morning.
What do you enjoy most about your job?
What are the most challenging aspects of your job?
Trying to find a way to help a sick pet with a financially limited client. These cases are challenging and sometimes heart-breaking, but I have learned many valuable lessons!
What advice would you give someone interested in your field?
Start early! Get active! Be involved! Veterinarians need great time management skills. We also need great interpersonal and communication skills. 100% of my job is to determine what is going on with a client's pet based on the conversation I have with them.