Jessica Buettgenbach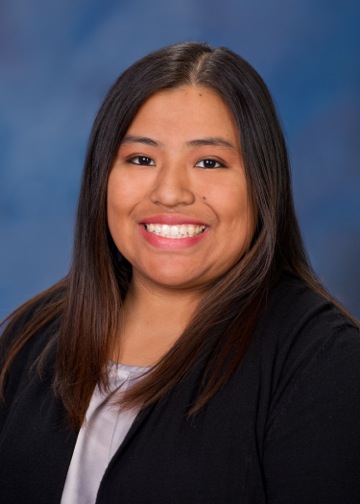 K-State graduation year: December 2012
Degree: B.A. Hotel & Restaurant Management; minor in Business Administration
Current employer: Go Wichita Convention and Visitors Bureau
Position: Destination Sales Coordinator
How many times, if any, did you change your major during college?
Once. I changed from Entrepreneurship to Hotel and Restaurant Management.
Describe the process of choosing your major.
When I began thinking what kind of job I wanted to have in my adult life, I knew I wanted a career that I would enjoy going to almost everyday. As I began to think about what I loved most, the topic that kept coming to mind was party planning. In high school, I took Entrepreneurship class and choose to run a "Wedding Planning" Business for all my assignments. It was after that class I knew event planning was what I wanted to do.
What activities/organizations were you involved in while in college?
President's Commission of Multicultural Affairs

Hospitality Management Society

Travel and Dining Auction

Promenade on Poyntz
Did you complete an internship or have related work experience prior to receiving your job?
Yes, I had two internships at Wichita Country Club and Indian Hills Country Club. My Wichita Country Club experience as a pool server honed my customer service abilities and to remember the small details. The Indian Hills Country Club internship exposed me to all types of events and challenges. It taught even more about how to work with a variety of people. This internship experience also taught me how to budget and set deadlines.
Describe the process of finding your first job.
The Hospitality Deparment does a great job of offering post-grad job opportunity through various employers. In addition, the post-grad opportunities are better for spring graduates than fall graduates. I didn't really find a job opportunity that struck my interest.
My first job was a Sales Account Executive at a radio station in Manhattan, KS. I spent time searching Career Builder, Monster, Indeed.com, The Mercury, and Career Employment Services. I believe I found a Sales Position through Career Builder. After applying, they contacted me to attend an open house they were having. I spoke about my qualifications to the Sales Manager. Then, the Director of Sales spoke to me awhile as well about my application. After being notified I had made it as one of the final applicants, I interviewed with the Director of Sales and General Manager to discuss why I deserved the job. They asked me about my strengths and weaknesses, and also informed me about the company and expectations.
Briefly describe a typical day at your job.
Following a year-long tenure at my first job, I joined Go Wichita where I am part of a team that recruits conventions and meetings to Wichita. I offer support to our Sales Managers by creating bids for future conventions, itineraries for future site tours, preparation of tradeshows, and other various work to support them. In addition, I book reoccurring conventions and send out sales leads to hotels for small or reoccurring conventions that are looking for or changing meeting space and/or hotel rooms. I am also in charge of updates to our meeting planners guide and bid documents. I also help organize two of our tradeshows and our client appreciation.
What do you enjoy most about your job?
I enjoy the variety of work I do every day, and it is a wonderful experience to be a part of bringing new business to Wichita.ative work.
What are the most challenging aspects of your job?
Time management is the biggest challenge. I have to prioritize all the various projects and events I work on at one time. Be organized and communicating effectively is critical in this aspect of my job. It is a delicate balance of managing reoccurring conventions and supporting my sales managers. Another aspect I have to manage is continually building relationships with the individuals at the hotels and other facilities I work along side.
What advice would you give someone interested in your field?
Be willing to start anywhere knowing that each step will prepare you for the next step. Also, each job will teach you a lesson you can carry to the next.
What were the stepping stones that led to your current career?
During my tenure at the radio station, I was successful by making my sales goals and creating new business along the way. I had such a successful first sales experience at the radio station that it allowed me to move quickly into a job in hospitality.
Has your career path taken any unconventional turns that you never would have expected?
Yes, my husband and I wanted to move back to Wichita from Manhattan. Wichita is where we wanted start and raise our family. Therefore, we both had to quit our jobs in Manhattan and find new jobs in Wichita.
What job have you enjoyed the most and why?
I have definitely enjoyed my Destination Sales Coordinator position at Go Wichita Convention and Visitors Bureau the most. I have enjoyed it the most because no day is the same but every day is exciting and new. In addition, my co-workers are a great team and support system, which can make a job more enjoyable.
What were the major lifestyle changes your first year out of college that made the transition hard from college to the world of work and how did you adapt?
I think the biggest lifestyle change for me was becoming more of a morning person. This meant going to bed earlier and not staying up late like I was used to doing in college.
What was the one thing you did in college that has had the most impact on your life or career?
Travel and Dining Auction by far! It taught me to work with a variety of people in a professional way with both my classmates and business men and women. It taught me how to think of all scenarios and always look at the situation from the customer service point of view.
What tips do you have for current undergrads about opportunities they should definitely take advantage of while they are in school?
I wish I would have been involved more in clubs, activities, and volunteer opportunities. I wish I would have participated in study abroad trips during spring break and summer time.
Was there a specific class you remember that sparked your interest in your career direction?
Yes, Dr. Barrett's Conventions and Meetings class.
Was there a specific person in college who had a significant impact on your life or career?
Yes, Nancy Hansen. She was one person I looked to for advice on careers. She was always willing to let me come to her office and talk to her. She would help me by knowing what employers were looking for in applicants. She would let me know of job opportunities. I always knew she would tell me how it was in the real world and not sugar coat it.
What didn't college teach you that you wish you would have known before you started your career?
You aren't necessarily going to get your "dream job" as your first job. Your "dream job" is a job you will probably have to work toward through multiple jobs along the way. You may not start out where you thought you would be in your career, but each job gives you the experience you need for your "dream job."
Do you keep in touch with your college classmates? How have those relationships influenced your career?
I keep in touch with a few classmates here and there with Facebook and Twitter, but they haven't influenced my career in any way.