Mike Bistline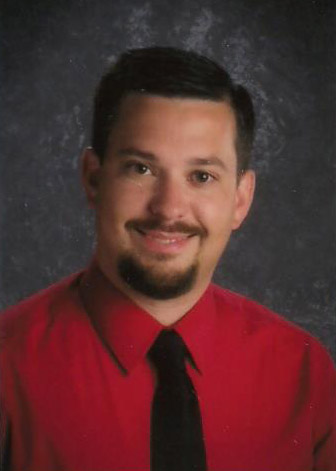 K-State graduation year: May 2009
Degree: Bachelor of Music Education (BME) - Wartburg College
Other degree received: Master of Music - Kansas State University
Current employer: Union Community Schools - La Porte City, IA
Position: Instrumental Music Director 9­-12 & 5th Grade at LPC Elementary
What do you enjoy most about your job?
Working with the students in the classroom and in more informal settings. They are a blast getting know each of them and how different they all are.
What were the stepping stones that led you to your current career?
I had a great experience on my high school band. I was also was given opportunities to do some teaching and shadowing while in High School. This helped to get to know my field a little better. When I got into college I took every opportunity I could to perform with and learn from great people in my field. I try to engulf myself as much as possible to gain experiences for my career.
Has your career path taken any unconventional turns that you never would have expected?
If you've made a complete career change, what has the journey been like? ­ Acquiring my current position was rather unconventional. I applied from my current job in the spring of the year and during the interview/hiring process my contract was due at the job I was looking to leave. Rather than take the risk of not having a job anywhere, I signed my contract. A few weeks later I was offered the job I applied for, but my current employer would not release me from my contract and I couldn't take the job. Fortunate enough for me, the position came open a year later and I was offered the job again and able to move to the new school district (my current position). ­ The process taught me a lot about the importance of being upfront and honest with your administrators. While you have no obligation to tell them what your plans are, a respected employee/employer relationship can handle any conversation no matter how difficult the topic.
How have any changes in your life situation affected your career path?
I work in a field which demands many hours of my time outside of the 8 hour work day. I am married and have four children. The more people you add to your family the more your priorities shift. When I switch positions my wife and I were pregnant with our first child and in the midst of remodeling our first house. It took us 9 more years and 3 more babies before our house was ready to sell and we could move to the town where I currently teach. While I never minded my commute every day, it did take a lot of organization if something needed to be done before the next day. There was no driving over to school quick to pick up what I needed.
What job have you enjoyed the most and why?
Fatherhood. Being a father has helped me see life from a different perspective and I have become a better and more patient teacher because of it.
What were the major lifestyle changes in the transition from college to the world of work and how did you adapt?
Being a facilitator of time. In college rehearsals and classes are, for the most part, lined up for you ahead of time. A few things you need to budget into your own personal schedule, but in reality all there is to worry about is your self. When entering teaching you have to be able to facilitate your own personal schedule, the school calendar, and understand your students and how many activities they are involved in. Also understanding how much effort you will get out of students each and every time you meet with them.
What was the one thing you did in college that has had the most impact on your life or career?
Being heavily involved in my music department. Playing in every ensemble possible and having as many experiences as I could.
What tips do you have for current undergrads about opportunities they should definitely take advantage of while they are in school?
Take every opportunity you can. If there is chance to play in a group for church service, take it. If the local High School band director is looking for someone to run flip folders from end zone to end zone during their 2 hour practice during the only night you have free, do it. If there is a free concert on campus, go to it. The point is, you never know who you will meet, what observation you will have, or connection you will make which will help you down there road as a teacher. Learning what to do and what NOT to do are both great qualities to understand going into being a band director.
Was there a specific class you remember that sparked your interest in your career direction?
My high school band director knew I had an interested in pursuing music in college, so he had me teaching lessons to beginners and even had the opportunity to conduct the middle school band. Once I got a taste of rehearsing and performing as a conductor I was hooked and never looked back.
Was there one specific person in college who had a significant impact on your life or career? Who was it, and how did they affect you?
After finishing my masters program I reflected on so many classes and ideas we learn during the program I wish we could have had in my undergraduate, but the simple truth is you need so many fundamental teachings in your undergrad it is hard to cram everything into the program. I wish I would have had more experience with marching band. My undergraduate didn't have a marching program and so my experience heading into teaching was minimal.
Do you keep in touch with your college classmates? How have those relationships influenced your career?
I keep in contact with a good number of my college classmates. The ones I keep in contact the most are the ones who are also band directors. We can bounce ideas off each other, help each other review work before students see it, find out what has and hasn't work for them, and we also get to talk about our families and none work stuff.