Mark Alan Andre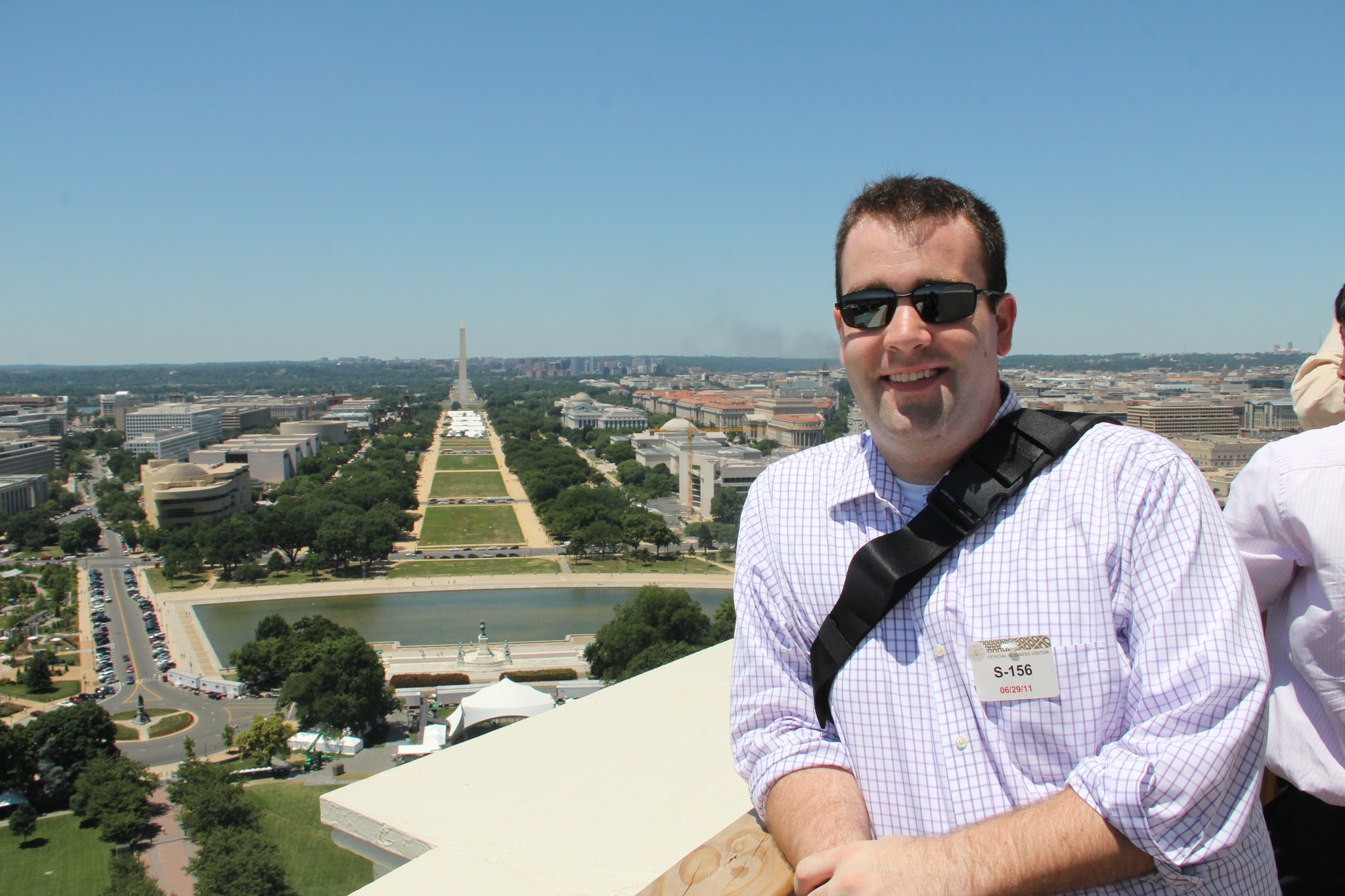 K-State graduation year: May 2011
Degree: Master of Architecture
Current Employer: LSM
Position: Architectural Designer II
How many times, if any, did you change your major during college?
I came into K-State with architecture in mind but took my first year in open option to complete some of the general requirements and started the 5-Year Master of Architecture Program in my second year at K-State.
Describe the process of choosing your major.
I had known for some time that architecture was in my future – I had job shadowed an Architect during middle school and took some classes in high school which further introduced me to the profession.
What activities/organizations were you involved in while in college?
Environmental Design Student Association
Student Senate
Student Government
Did you complete an internship or have related work experience prior to receiving your job?
I spent every summer and winter break during college interning at one firm in my hometown, Columbia, Missouri. I followed that up with a for-credit internship during my fourth year of architecture school, lasting from January through August with my current employer. Both provided me with the confidence that I was choosing the right career field for my interests and strengths. During both I was also exposed to many different types and scales of projects – helping to narrow my focus when searching for careers after graduation.
Describe the process of finding your first job.
I was fortunate to be offered the opportunity to return to a firm where I interned previously. I realized that they were doing work that was the quality, scale, complexity, and was also varied enough to keep my interest long term.
Briefly describe a typical day at your job.
I can say there really is not a typical day. Every day brings a new challenge to bear – weather it is being on a construction site to review work being done by contractors or traveling to gather information about projects that are in the early stages of design, my days and weeks includes many different parts of the design process. Its all about problem solving and working to make the best result possible.
What do you enjoy most about your job?
I love being able to see spaces come together. There is nothing like seeing the things you've designed come to fruition. Creating something physical and enduring is the most rewarding part of my career.
What are the most challenging aspects of your job?
Maintaining flexibility – rapidly transitioning between tasks to meet the needs of our clients. In many cases, we are jumping between projects, between countries(jumping back and forth between the metric and imperial measuring systems), and between phases of the design process on a weekly basis to help meet project deadlines. It's a blessing and a curse. I find that it keeps the work interesting but requires pretty intense focus.
What advice would you give someone interested in your field?
You have to try it. Architecture isn't for everyone and you can only experience that first hand. Call the local chapter of the American Institute of Architects (AIA) and talk to them about firms in your area. Internships and job shadowing are key to finding out if the profession is right for you – they give you the exposure to what the real world of architecture is and there are so many different options with an architecture degree that you can really carve out your own niche. K-State's program does a great job of preparing students for the real world and giving them a strong balance of theoretical and technical skills valued by employers.
What were the stepping stones that led to your current career?
I had a very broad series of educational experiences at K-State – purposefully seeking out professors and studios that would expose me to new ideas about architecture. It lead me to a career path which I did not anticipate before attending K-State and one that has used my strengths to help propel me forward. I also took advantage of the resources that were available at the university. I routinely would speak to professors about their experiences in the field and in different cities.
Has your career path taken any unconventional turns that you never would have expected?
One of the things that really surprised me was the ability to bring in outside experiences into my career. I've always had an interest in photography and my employer has encouraged me to explore and grow my experiences. It has recently become part of the work that I do in our office, taking photographs of the spaces we design for future marketing of our firm.
What were the major lifestyle changes your first year out of college that made the transition hard from college to the world of work and how did you adapt?
I found that the transition was pretty seamless from college to work. The time management skills I learned at K-State allowed me to take advantage of the time I have outside of work to enjoy the city I live in.
What was the one thing you did in college that has had the most impact on your life or career?
Being a Student Senator. I learned so much about not only the process – which has been modeled on our federal government, but also about the value of public service. It and other experiences have instilled in me a strong sense of the value of certain programs, infrastructure, and events to the general public and the ever important need to voice your opinion.
What tips do you have for current undergrads about opportunities they should definitely take advantage of while they are in school?
Get to know your professors! Ask them about how they got to where they are today. They have a plethora of knowledge and can help you in making decisions which will make navigating the movement from college to the real world a much more enjoyable experience.
Was there a specific person in college who had a significant impact on your life or career?
I received a lot of guidance from one professor – Robert Condia – who provided (and still does provide me) with a lot of valuable advice. Wendy Ornelas was also very influential in helping to provide advice about cities and firms that might fit my personality and work style.
Do you keep in touch with your college classmates? How have those relationships influenced your career?
I keep up classmates whenever I'm back in the Kansas area or when they are out in DC. Its great to talk about the similarities and differences in the profession across different market segments and in different regions of the country.