Insect Group
During the school year, Dr. Kanost holds a weekly Insect Group meeting that features a different speaker every week. The group meets Fridays at 9:00am in the Cancer Center conference room in Chalmers Hall. Below are the speakers from the 2022-23 school year thus far. Feel free to attend or reach out to the speakers with any questions!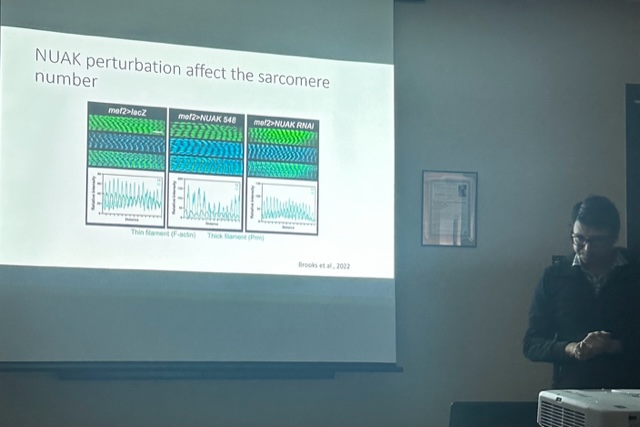 4/21/23 Prabhat Tiwari discusses the "Role of NUAK in Sarcomere Formation" to the group.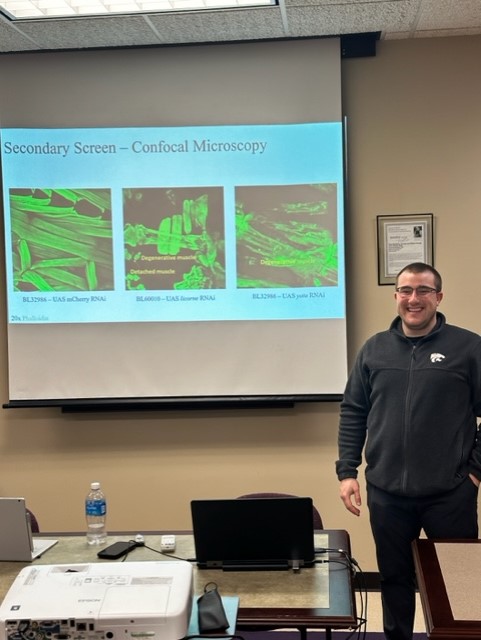 4/14/23-Jared Ridder, a graduate student in Dr. Erika Geisbrecht's lab, share with the group his work on "RNA Interference Screening for Kinases Involved in Muscle Morphogenesis."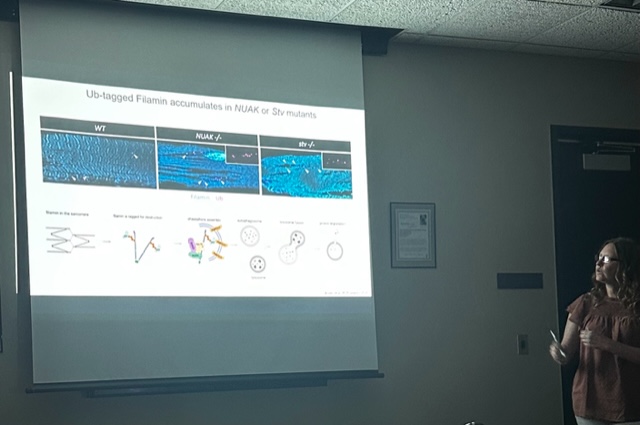 4/7/23-Dr. Erika Geisbrecht talks on "Trials, Tribulations, and promise: exercising towards a deeper understanding of proteostasis."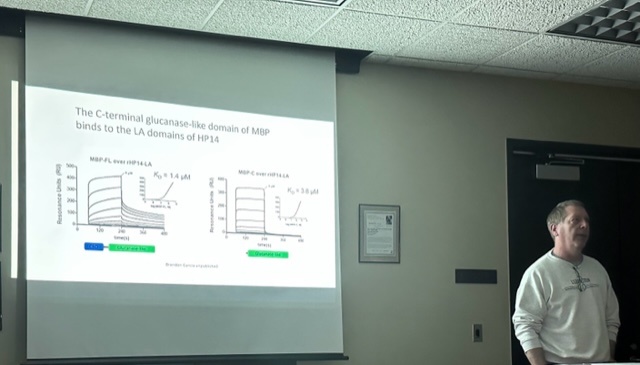 3/24/23-Dr. Neal Dittmer on "Springing the mouse trap: initiation of the protease cascade regulating the immune response in Manduca."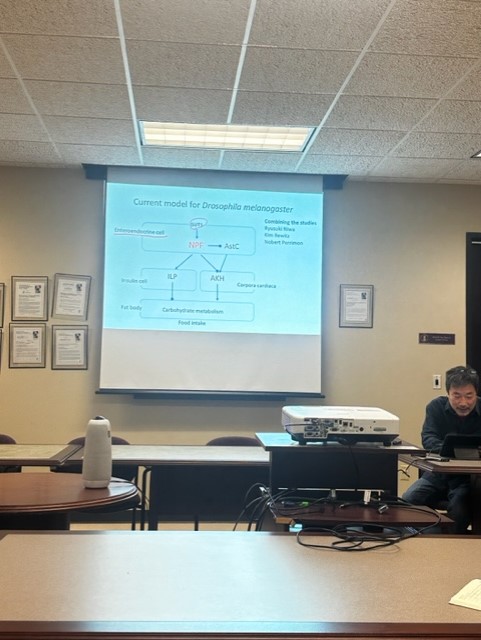 3/3/23-Dr. Yoonseong Park discusses his work on the "Unusual evolutionary pathway in insect neuropeptide F and the receptor" to the group.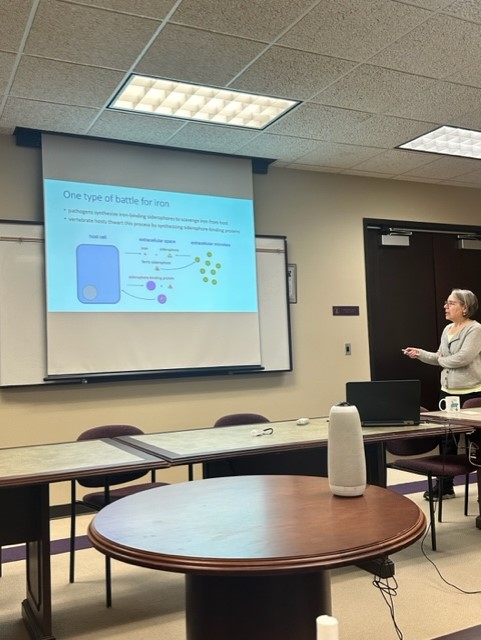 2/24/23-Dr. Maureen Gorman, a Research Associate Professor working in Dr. Kanost's lab, gives a talk titled "Searching for a siderophore-binding protein in insects."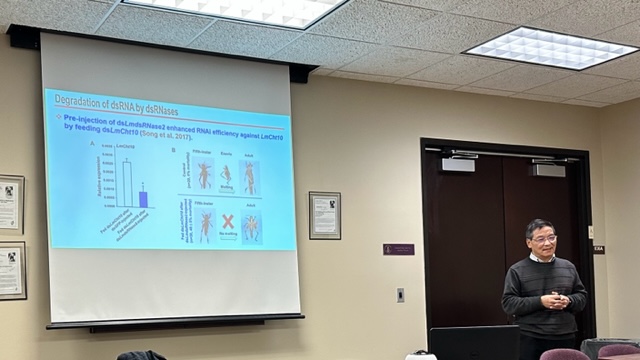 1/27/23-Dr. Kun Yan Zhu presents on "Breaking down the Barriers: Strategies to Enhance RNAi Efficiency in Insects."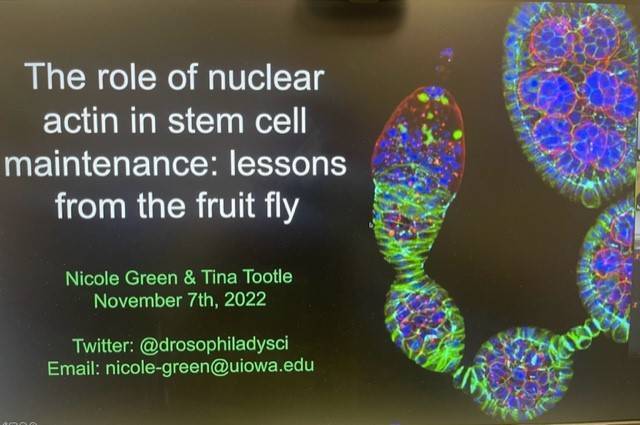 12/9/22-Nicole Green, a former member of Dr. Erika Geisbrecht's lab, gives a Zoom presentation of her work on how actin functions in stem cells.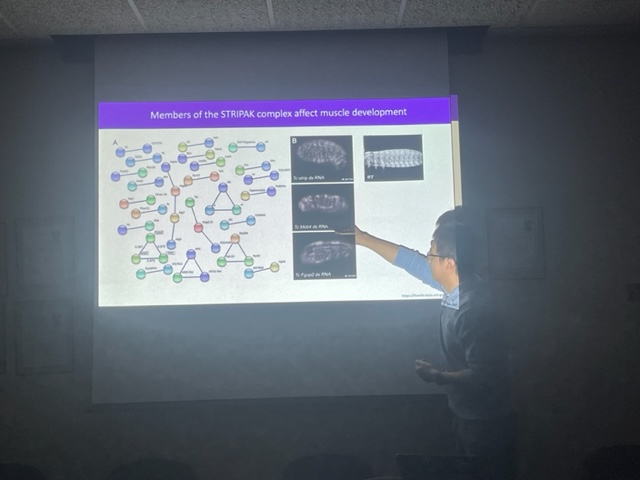 11/28/22-Yungui Gou presents his work on "The STRIPAK complex and autophagy in Drosophila muscle tissue."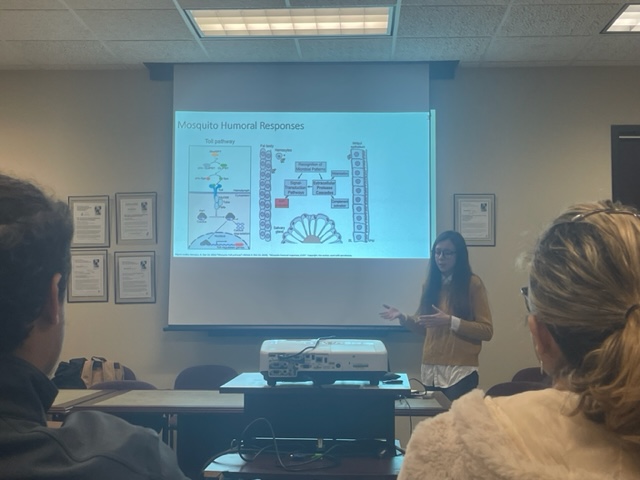 10/21/22-Bianca Morejon, a PhD student in Dr. Michel's lab, presents her work on the "Impact of CLIP serine proteases and their non-catalytic homologs on Anopheles gambiae antimicrobial immunity."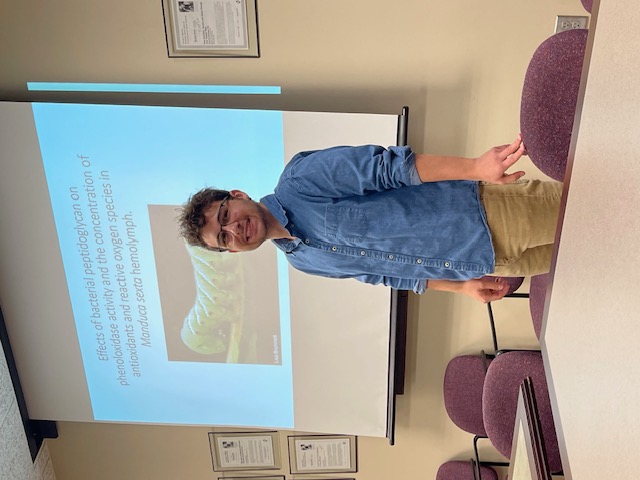 10/14/22-Sequoyah Morabito, a Graduate Student in Dr. Kanost's lab, presents his work for his thesis project titled "Effects of bacterial peptidoglycan on phenoloxidase activity and the concentration of antioxidants and reactive oxygen species in Manduca sexta hemolymph."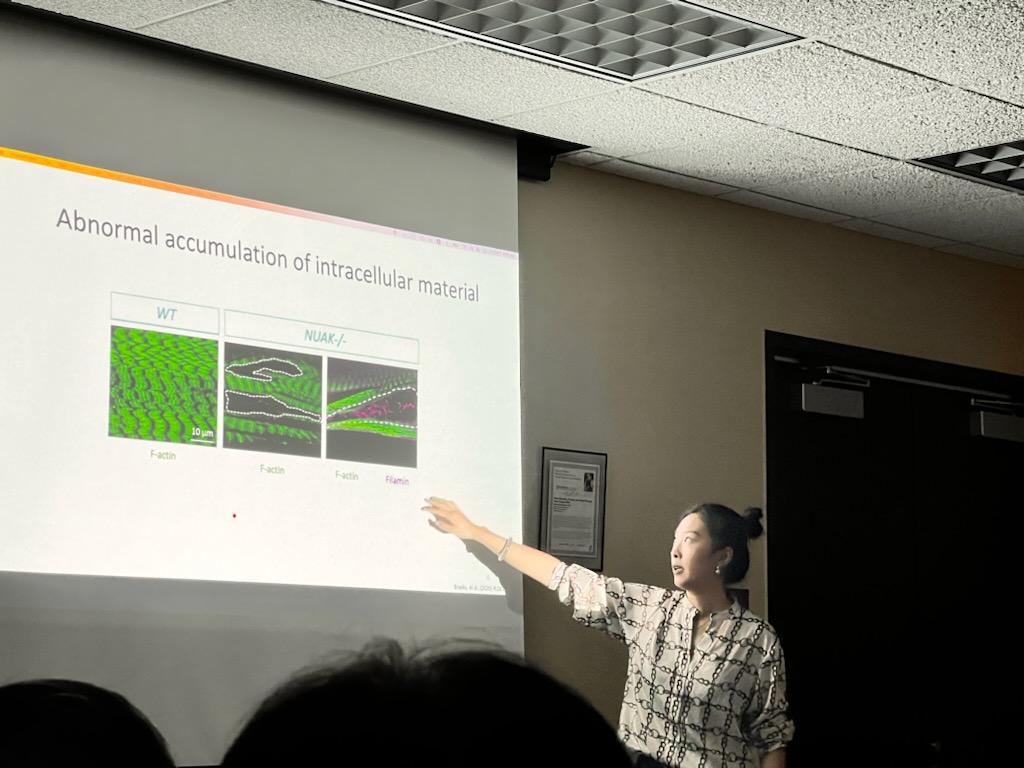 10/7/22-Ziwei Zhao, a Graduate Student in Dr. Erika Geisbrecht's lab, discusses her research on "Identification of CryAB as NUAK kinase substrates in muscle tissue."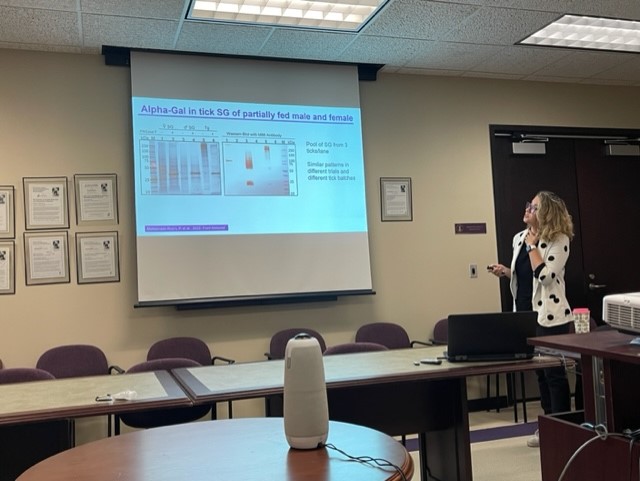 9/30/22-Paulina Maldona covers her work titled "The lone star tick bites! Challenges in identifying molecular components in red meat allergy."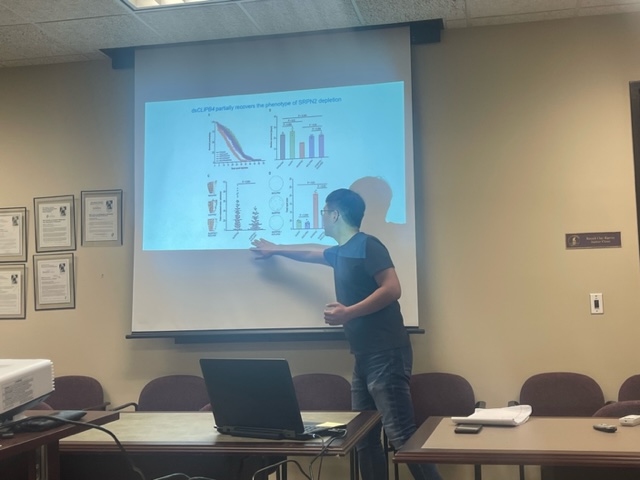 9/23/22-Xiufeng Zhang discusses with the group his work on "Biochemical characterization of clip serine proteases and clip serine homologs in the melanization response of Anopheles gambiae."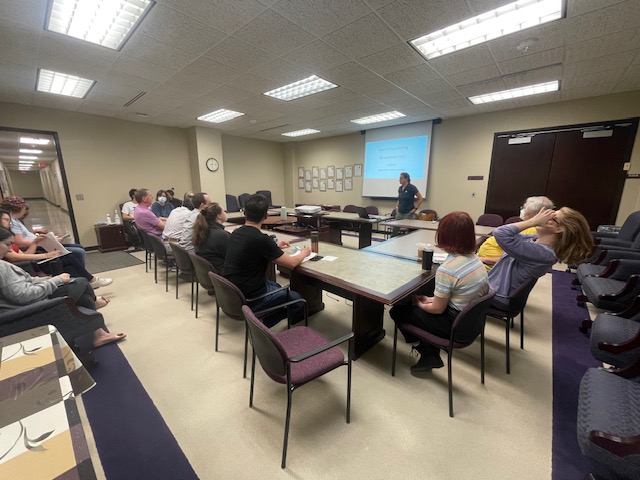 9/16/22-Dr. Cassandra Olds on "Evaluating on-horse intervention strategies for fly worry behavior management in pastured horses."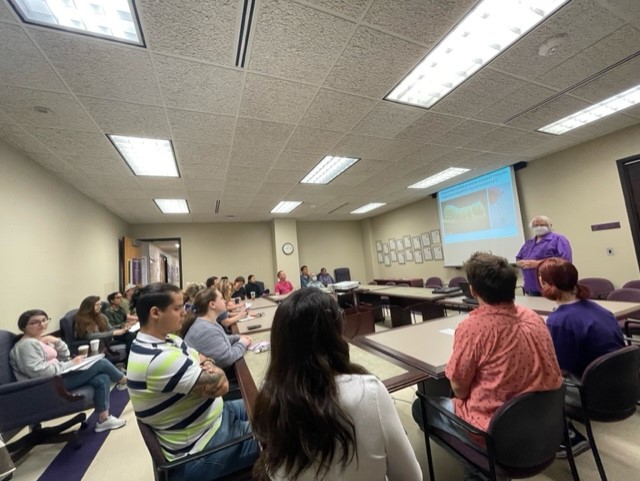 9/9/22-Dr. Kanost gives a lecture on hemolymph plasma proteins in insect immune responses and possible regulation by antioxidants.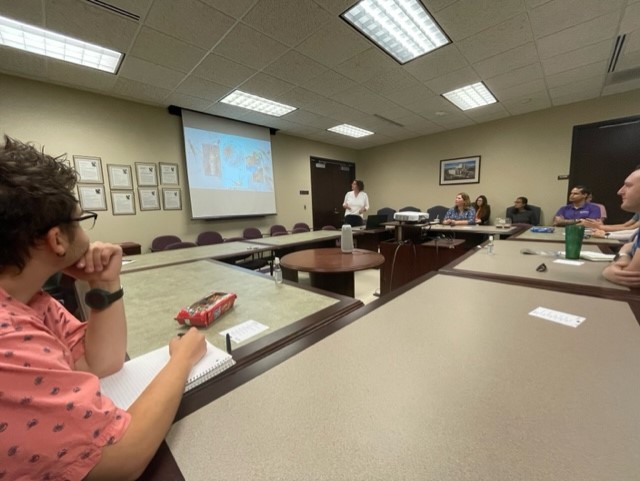 9/2/22-Dr. Kristin Michel gives a speech called "Immune Regulation in mosquitoes: How to treat your friends and foes."