Undergraduate Awards
Each year the Division of Biology recognizes superior achievements of its undergraduate majors with the Most Promising Student and H. H. Haymaker (in honor of Dr. Herbert Henley Haymaker) awards. Usually eight to ten sophomores or juniors are selected for the Most Promising Student Awards, and one graduating senior is chosen for the Haymaker Award. Students are nominated by the faculty, and the winners are chosen by a faculty committee whose selection criteria includes academic record, activities and achievements outside the classroom, and performance in an interview with the committee. Student winners are honored at a Saturday luncheon and receive an award plaque or certificate and cash awards.
H.H. Haymaker Award
The Haymaker Award is the highest honor bestowed on a student at Kansas State University by the Division of Biology. The faculty of the Division of Biology are excited to see what the future will bring for all the Haymaker awardees and are confident that they will continue to find success in their careers and endeavors.
The award was named in honor of Herbert Henley Haymaker, a K-State alumnus, Bachelor of Science in agronomy graduate and faculty member from 1917-1963. The award is given annually to one of more than 100 eligible seniors majoring in biology, fisheries, wildlife, conservation, and environmental biology, or microbiology, who has both an extraordinary level of accomplishment as an undergraduate, and the promise to continue such quality performance in a biological sciences-related career. Nomination and selection criteria include grades, rigor of academic program, extracurricular activities, recommendations by faculty, and performance in an interview.
As an undergraduate, Haymaker was an accomplished athlete who played quarterback and fullback on K-State's football team. As a faculty member, Haymaker's specialty was botany, but he also taught courses in math, psychology, economics, and sociology. Although interested in research, Haymaker preferred to work with students, serving as the Sigma Nu fraternity advisor and president of the area district of the Boy Scouts of America. In addition to teaching, he coached K-State's freshman football team in the mid-1930s for six years — for the additional pay of $25 per month — and also coached the basketball team for a time. In 1961 he was selected as an outstanding teacher by the K-State graduate faculty through the Faculty Lectureship program.
Sources for the article include Board Minutes, Sept. 14, 1935; K-State Collegian, Nov. 18, 1961; The K-Stater, April 1951 and June 1963; Manhattan Mercury, Oct. 9, 1964; Royal Purple, 1970, p. 56.
Awardees:
2021 - Maggie Malmberg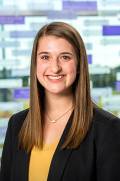 Malmberg joined the Division of Biology in fall 2017 and excelled in every aspect of academic and community life at K-State. One professor described her as a "stellar student" and "bright star." Malmberg's personal traits included responsibility, determination, humility, compassion, and kindness. Malmberg participated in research and did volunteer work on and off campus. She served as the director of alumni relations for Blue Key senior honorary and was very active with the Cats' Cupboard.
Malmberg served as a lead teaching assistant in Human Body I for three semesters. As a teaching assistant, Malmberg was known for the outstanding help she provided and for her consistently positive attitude. She was generous with her time and was always willing to meet with students, to help them study and to provide feedback on assignments. She maintained the course website, developed animated study content to help students, and led weekly study sessions.
Malmberg served as president, vice president of outreach, and secretary of the Kansas State University Student Foundation, which raises money and provides scholarships to students in need. In this role, she aided in execution of K-State Proud, which, as of 2021, had raised more than $1.36 million to help more than 800 students continue their education.
Malmberg went on to attend medical school at the University of Kansas.
2020 - Alexa Wilden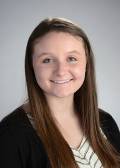 Wilden joined the Division of Biology in fall 2016 and excelled in every aspect of academic and community life at K-State. Two of her professors described her as a "powerhouse" and "superstar," respectively. Wilden was one of those rare individuals who combined true talent with unfaltering focus and effort. Wilden served in leadership roles within the K-State Pre-Med Club and Pre-Health Ambassadors, was active in research, did volunteer work on and off campus, was part of the Symphony Orchestra, completed more than 40 hours of shadowing as part of her preparation for medical school, worked for a year as an undergraduate practicum for two biology courses, and worked with the Division of Biology during Orientation and Enrollment for three summers in a row, helping first-year students as they joined biology.
She showed a great desire to learn and help others with their learning. During her time at K-State, Wilden was able to complete two peer-reviewed publications — including one with first authorship — from her research, and designed an MCAT prep course that she lead through UFM Community Learning Center.
But the things that you cannot see on paper are the ones that made Wilden truly special. Wilden was organized, focused, motivated and had a great passion for learning and sharing her knowledge with others. She was a critical thinker, and she was able to draw from her past learning experiences to get a grasp of the situations facing her, and to develop a comprehensive understanding of the subjects she was evaluating.
Wilden's leadership and compassion were unparalleled, both in her role as a practicum for microbiology and cell biology and as an undergraduate research assistant in Stella Y. Lee's lab. Wilden was invaluable in mentoring and assisting other undergraduates, from training them in learning laboratory techniques, to helping them with their understanding of biological subjects, to developing good study habits. One good example of these was how, without being prompted, Wilden developed a whole semester study schedule for cell biology (BIOL 541) students, which outlined a reading schedule, when to review material, when to do the online assignments, and daily questions to practice their knowledge.
Wilden served as the president of the Pre-Health Ambassadors, as well as vice president of the Pre-Health Honor Society. In both cases, Wilden led their efforts to reach out and connect to the pre-med student population and spearheaded initiatives and programs to prepare the student members not only for their undergraduate degree, but also for how to successfully apply and interview for admission to a medical school program.
Wilden was accepted into multiple prestigious programs for the 2020 school year and choose to attend UT Southwestern Medical School.
2019 - Hallie Lucas & Fawaaz Naeem
In 2019, two outstanding graduating seniors were recipients of the H.H. Haymaker Award for Excellence, Hallie Lucas and Fawwaz Naeem.

Lucas pursued a major in biology, secondary major in natural resources and environmental sciences, and a minor in economics. Having a breadth of research experience through the Division of Biology and the departments of economics and English, Lucas presented at both local and regional conferences. She was an active ambassador for K-State through leading the Student Alumni Board and served as a campus resource for international students, while also being involved in service activities in the community. She received numerous academic awards, including that of Rhodes Scholar nominee. Postgraduation, Lucas attended Stanford University and earned her master's degree in international policy.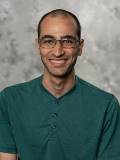 Naeem pursued biology and pre-medicine, and was also involved in research throughout his undergraduate career. He presented his work at several conferences, including the national Drosophila conference in Dallas. In addition to research, Naeem was involved in numerous service and mentoring activities both on campus and in the community through leadership in the Pre-Health Ambassadors, tutoring at the Academic Achievement Center, and guiding incoming biology students through orientation and enrollment. He received numerous awards for his academic achievements and for research, including the K-INBRE Award. Postgraduation, Naeem went on to attend Ohio State University in pursuit of his doctorate in biochemistry.
2018 - Vaithish Velazhahan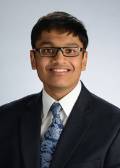 The 2018 recipient of the H.H. Haymaker Award for Excellence was Vaithish Velazhahan, senior in microbiology, medical biochemistry and pre-medicine, and University Honors Program member. Velazhahan had extensive research experience and won numerous awards presenting at regional and national conferences. In addition, he was heavily involved in leadership and service roles in organizations at Kansas State University and within the Manhattan community. He received honors for academics, research, service, and leadership, including being named a Goldwater scholar in 2017 and a Gates Cambridge Scholar in 2018, the first student at K-State to do so. Velazhahan went on to attend Cambridge University in pursuit of his doctorate.
2017 - Adam Schieferecke
Adam J. Schieferecke, 2017 recipient of the H.H. Haymaker Award for Excellence, pursued a joint Bachelor of Science and Master of Science in microbiology, with minors in chemistry, genomics and biotechnology. Schieferecke had extensive research experience, published in peer-reviewed journals, and presented his research at local and national conferences, for which he won several awards. He was involved in the K-State and statewide community, and was an advocate for science education in settings from high schools to the Kansas State Capitol. In addition to his many accomplishments at K-State, Schieferecke was a national Barry Goldwater Scholarship winner, and was also nominated by K-State for the 2017 Harry S. Truman Scholarship. Schieferecke went on to attend University of California-Berkeley in pursuit of his doctorate.
2016 - Erika Peters
Erika Peters received the 2016 H.H. Haymaker Award for Excellence. Peters majored in microbiology with a pre-medicine track and participated in the University Honors Program. One of Peters' professors noted her ability to balance differing activities – she performed in the KSU Marching Band as a section leader, was a College of Arts and Sciences Ambassador, participated on the Human Body cadaver team, and was chair of Cats for the Clinic which led fundraising for the Flint Hills Community Clinic. Peters was also heavily involved in research and participated in many poster presentations, receiving one of the top awards at the annual K-INBRE Symposium and having her poster highlighted in a special session at the national NIH-sponsored NISBRE conference in Washington, D.C., a considerable honor for an undergraduate. Peters graduated from the University of Kansas School of Medicine in 2020.
Before 2016
2015 - Jordan E. Parker (Topeka - Biology B.S. / Pre-Medicine Track / Secondary Major in Gerontology)
2015 - Canaan K. Coker (Shawnee, KS - Biology B.S. / Pre-Medicine Track / Secondary Major in Gerontology / Minors in Leadership Studies & Spanish)
2014 - Graciela L. Orozco (Kanopolis, KS – Biology B.S. /Biomedical Systems Engineering)
2013 - KaraJo Sprigg (Norton, KS - Biology B.S. / Pre-Medicine Track)
2012 - Whitley Jackson (Lawrence, KS – Biology B.S. / Spanish B.A. / Pre-Medicine Track / Secondary Major in Gerontology)
2011 - Rebecca Martin (McPherson, KS – Biology B.S.) & Theresa Barke (Lebanon, KY – Biology B.S.)
2010 - Diana Hylton
2009 - Nathan Harms
2008 - Jenna Kennedy
2007 Bridget McGuire & Erica Cain
2006 Caleb Knepper & Philip Brinkley
2005 Jessica Engler
2004 Sarah Meyer
2003 Elizabeth Richardson
2002 Jane Titterington
2001 Dustin Petrik
2000 Teresa Sweat & Sarah Glaser
1999 Tristan Kimbrell
1998 Wendy Reeves
1997 Jennifer Brisson
1996 Jon Beckman
1995 Scott Rottinghaus
1994 Robert Anderson
1993 Signe Balch
1992 Jean Sonnenfield
1991 Laura Ward
1990 Beth Stronach & Darrel Loder
1989 Jolanta Jacobs
1988 Kayla Hagman
1987 Daniel Roeder
1986 Kara Cundy
1985 Donna Fox & Mitch Faddis
1984 Keith Sumner
1983 Anthony J. Kummer
1982 Richard D. Frederick & Melanie S. Keyser
1981 William D. Buck
1980 Kathy R. Gromer
1979 Elaine C. Hefty
1978 Dana J. Komarek
1977 Mark D. Carlson
1976 Patricia A. Wiltz, Franklin C. Rohwer & Terry Z. Riley
1975 Randy D. Rodgers, Billie M. Moats & Eric C. Larsen
Most Promising Student Award
The Most Promising Student Award is intended to encourage students who are early in their careers and have demonstrated enthusiasm, creativity and imagination in biologically-oriented courses and research. The award was created by biology faculty in 1975 and has been awarded annually since then. It is entirely funded by faculty to support excellent students. Students are nominated by the faculty and award recipients are chosen by a committee within the Division of Biology. Selection is based on faculty letters of recommendation, quality and quantity of classroom work and extracurricular accomplishments, and an interview with the selection committee.
Awardees:
2021
Evelyn Ary
Mayece Barnaby
Taylor Bugbee
Louie Cabrera
Davante' Hammer
Quinlyn LaFon
Thomas Leihsing
Jared Long
Hieu Nguyen
Madison Nobrega
Loren Reed
Gabriela Shipman
John Tumberger
Lydia Waner
2020
Ryan Donnelly
Emma Francis
Victoria Gaa
Cathryn Haas
Tommy Herrera
Elise Hesseltine
Reilly Jensen
Kale Mills
Abdulrahman Naeem
Miriam Reynaldo
Elizabeth Riforgiate
Kourtney Rumback
Pranav Savanur
Adara Warner
Lake Winter
2019
Alexandria Bontrager
Megan Campbell
Adeline Chang
Hannah Coggeshall
Quinton Elliott
Hunter Hiegert
Alex Hydock
Kate Kim
Del'Sha Roberts
Lauren West
2018
Carolina Bueno
Sarah Hansen
Braden Johnson
Hallie Lucas
Fawwaz Naeem
Alexa Wilden
2017
Christopher Clarkston
Trevor Elwell-Cuddy
Kathlyn Gomendoza
Katherine Hwang
Haley Smalley
Jazmine Snow
2016
Molly Bassette
Gene Coker
Julie Cooper
Victoria Cox
Victoria Floyd
Samantha Grieger
Matthew Kranick
Anna Kucera
Chelsea Moore
Jesseca Pirkle
Tracie Thibault
Vaithish Velazhahan
2015
Madeline Colter
Emily Johnson
Luke Kicklighter
Erika Peters
Ella Popova
Mercedes Santiago
Adam Schieferecke
Noah Trapp
Konner Winkley
2014
Amanda Braun
Heidi Brown
Matthew Galliart
Jordan Parker
Katherine Sensenich
2013
Robert Breeden
Olivia Eller
Jeremy Goering
Mariah Jones
Jordan Marquess
Wren Michaels
Carrie Remillard
Emily Williams
2012
Joshua Beyer
Connor Brass
Sterling Braun
Scott Cooper
Parker Miller
Brianne Pierce
KaraJo Sprigg
Trevor Starks
2011
Jeff Bryant
Graciela Orozco
Emily Poholsky
Parker Rayl
Rachel Roth
The purpose of this fund is to provide financial support and perpetuate the name of James Ackert, Professor of Zoology and first Dean of the Kansas State University Graduate School. Contributions recognize a graduate student annually, that has completed two years or less and has given a presentation at the Division of Biology Annual Graduate Student Forum.
Donate now