Zhilong Yang, Associate Professor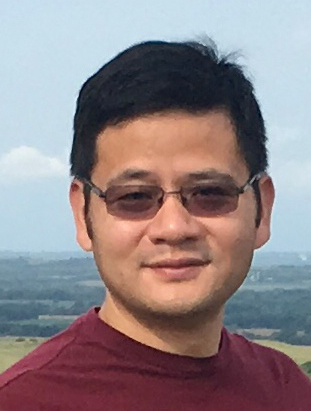 Contact information
317 Ackert Hall
(785) 532-3062
zyang@ksu.edu
Lab website: http://www.k-state.edu/yanglab
Education
Ph.D. 2007, University of Nebraska-Lincoln. Microbiology and Molecular Biology.
Area(s) of Specialization
Viral manipulation of cellular translation; Viral reprogramming of host metabolism; Poxvirus; Molecular virology; Virus-host Interactions; Genetic engineering; Gene expression.
Research Focus
Viruses cause many deadly diseases. They also provide sophisticated tools to dissect complex life processes. My overarching research goal is to elucidate mechanisms governing viral replication. I expect that the discoveries expand our understanding of the biology of viruses and their host cells and facilitate developing novel therapeutic and prevention strategies of viral diseases. We mainly use vaccinia virus (VACV) as our model system. VACV provides an exceptional toolbox to understand numerous aspects of cell biology. Its large DNA genome encodes over 200 proteins that engage many key nodes of cell biology. VACV is the prototypic member of poxviruses. Despite the eradication of smallpox, one of the most devastating diseases in human history caused by a poxvirus, poxviruses still have a significant impact on public health with many currently causing considerable morbidity and mortality in human and economically important animals. Poxviruses are also widely developed as veterinary and human vaccine vectors and for treating cancers. Understanding poxvirus replication ultimately facilitates the development of novel anti-viral strategies, as well as improving poxviruses-based vaccine vectors and oncolytic agents. Currently, my laboratory research focuses on how VACV interacts with two cellular housekeeping functions: protein synthesis and metabolism. We also use other viruses, e.g., coronaviruses, in our research.
Selected Publications
Pant A, Yang Z. 2020. Asparagine: An Achilles Heel of Virus Replication?ACS Infect Dis. 2020 Sep 11;6(9):2301-2303. doi: 10.1021/acsinfecdis.0c00504. Epub 2020 Aug 12. PubMed PMID: 32786295.
Pant A, Cao S, Yang Z. 2019. Asparagine Is a Critical Limiting Metabolite for Vaccinia Virus Protein Synthesis during Glutamine Deprivation. J Virol. 2019 Jul 1;93(13). doi: 10.1128/JVI.01834-18. Print 2019 Jul 1. PubMed PMID: 30996100; PubMed Central PMCID: PMC6580962.
Cao S, Dhungel P, Yang Z. 2017. Going against the Tide: Selective Cellular Protein Synthesis during Virally Induced Host Shutoff. J Virol. 2017 Sep 1;91(17). doi: 10.1128/JVI.00071-17. Print 2017 Sep 1. Review. PubMed PMID: 28637757; PubMed Central PMCID: PMC5553178.
Dhungel P, Cao S, Yang Z. 2017. The 5'-poly(A) leader of poxvirus mRNA confers a translational advantage that can be achieved in cells with impaired cap-dependent translation. PLoS Pathog. 2017 Aug;13(8):e1006602. doi: 10.1371/journal.ppat.1006602. eCollection 2017 Aug. PubMed PMID: 28854224; PubMed Central PMCID: PMC5595341.
Dai A, Cao S, Dhungel P, Luan Y, Liu Y, Xie Z, Yang Z. 2017. Ribosome Profiling Reveals Translational Upregulation of Cellular Oxidative Phosphorylation mRNAs during Vaccinia Virus-Induced Host Shutoff. J Virol. 2017 Mar 1;91(5). doi: 10.1128/JVI.01858-16. Print 2017 Mar 1. PubMed PMID: 28003488; PubMed Central PMCID: PMC5309933.
Yang Z, Bruno DP, Martens CA, Porcella SF, Moss B. 2010. Simultaneous high-resolution analysis of vaccinia virus and host cell transcriptomes by deep RNA sequencing. Proc Natl Acad Sci USA. 2010 Jun 22;107(25):11513-8. doi: 10.1073/pnas.1006594107. Epub 2010 Jun 7. PubMed PMID: 20534518; PubMed Central PMCID: PMC2895082.
Full list of publications: https://www.ncbi.nlm.nih.gov/myncbi/zhilong.yang.1/bibliography/public/