Kansas IDeA Network of Biomedical Research Excellence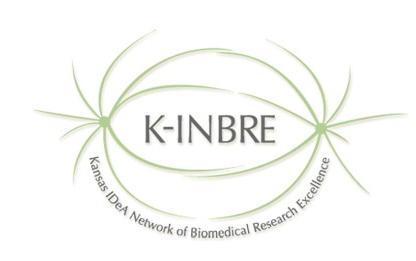 The purpose of the Kansas IDeA Network of Biomedical Research Excellence (K-INBRE) is to strengthen the ability of Kansas researchers to compete effectively for NIH funds by building a "critical mass" of junior and senior investigators, as well as undergraduates, graduate students, and post-doctoral fellows supported with cutting edge technology within a scientific research theme. The scientific research theme chosen for the K-INBRE is Cell and Developmental Biology. The program brings together NIH-funded mentors, trainees, and promising new investigators from each of the three Scientific Partner Institutions to drive forward a major statewide initiative to build Kansas strength in this critical life sciences research area. Because of geographic considerations in our large but sparsely populated state, emerging perceptions of the power of team science and the central issue of a skilled workforce, we focus on integration, communication, and training.
Aim 1: Maintain and improve the current multidisciplinary research network in Cell and Developmental Biology in the State of Kansas, strengthening both communication channels and research infrastructure
Aim 2: Enhance science and technology knowledge and integration in Kansas by offering sophisticated bioinformatics technology and education
Aim 3: Stimulate basic and translational research in the State of Kansas via mentored, interdisciplinary research opportunities
Partnering Institutions: University of Kansas Medical Center (lead institution), University of Kansas-Lawrence (scientific partner), Kansas State University (scientific partner), Emporia State University, Fort Hays State University, Haskell Indian Nations University, Langston University, Pittsburg State University, Washburn University, Wichita State University.