In Memoriam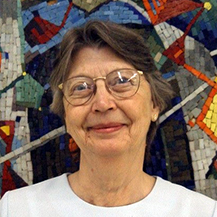 Biology Faculty, Staff, Alumni, and Friends:
As we begin the New Year, I am sorry to inform you that one of our retired faculty members, Dr. Ann Stalheim Smith, died, on Christmas Eve, following a fall on December 23, 2017. She was 81 years of age. Ann, and spouse Christopher (professor emeritus in Biology), were living with their daughter Andrea, spouse Allen, and their children, Christopher and Odessa, in Mount Vernon, Washington. Their daughter Heather, and son Jamie, were visiting for the holidays, so the immediate family were all there. Ann Stalheim Smith was a Division of Biology faculty member for 33 years, joining us in 1970, and retiring in 2003, as University Distinguished Teaching Scholar (now called the Coffman Distinguished Teaching Scholar) emeritus. Ann was widely recognized as an outstanding educator, winning an array of teaching awards, and, the third ever, University Distinguished Teaching Scholar Chair, for the 1997-1998 academic year. Ann Stalheim Smith created, evolved, and taught the large lecture and laboratory course, Structure and Function of the Human Body, to thousands of pre-health students, and published a Human Body textbook that was adopted by numerous universities. During her tenure as University Distinguished Teaching Scholar Chair, she created a series of University–wide discussions on teaching and learning among faculty members from different disciplines that she named "Swap Sessions", leading to her creation of the Faculty Exchange for Teaching Excellence, serving as its first director, through 2001 (this creation is now the Center for the Advancement of Teaching and Learning). The family is planning for a Memorial Celebration in March. For those of you who wish to contact Chris, the address is 1021 South 9th Street, Mount Vernon, WA 98274.
In her Christmas greeting, Ann had commented that she had finished her Memoirs, her joy that she and Chris were now living with family, and her enthusiasm for the upcoming 2018.
Rest in Peace Ann Stalheim Smith, you will be missed!
Brian
Brian S. Spooner, PhD
University Distinguished Professor and Director
Division of Biology
Kansas State University
1717 Claflin Rd
Manhattan,Ks 66506